Winter Beauty Reboot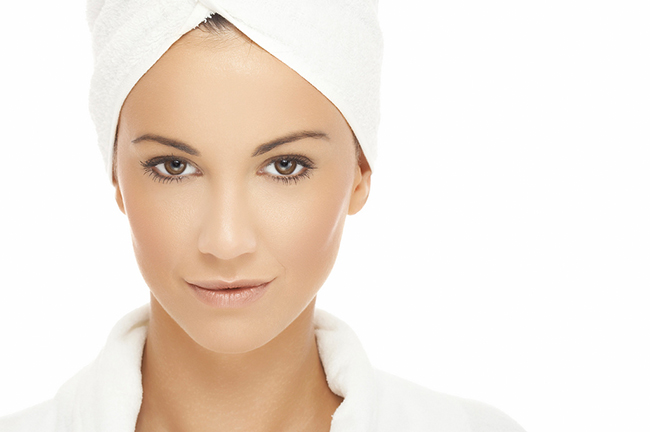 By Ivette Manners
When outside temperatures drop and indoor heat zaps moisture from the air it's time to protect your skin. The chilly winter months can irritate your skin's barrier—the lipid-rich surface that's sensitive to changes in temperature, climate, and humidity—not only causing uncomfortably dry, itchy, and flaky skin, but also the acceleration of cells' aging process. Fret not, we've rounded up what you need to know to help you bring back a glow to your cheeks and maintain healthy skin overall.
1. Switch Cleaners
What you might use to cleanse your skin during the spring and summer may overdry in the winter. Ditch the harsh soaps and use a more gentle cleanser instead. "Soaps tend to disrupt the acidic pH that the skin needs to function best, as well as strip skin of crucial lipids," says Sherry N. Ingraham, M.D., of Advanced Dermatology & Skin Care in Houston, Texas. Look for liquid-based cleansers like SkinCeuticals Gentle Cleanser ($34, skinceuticals.com), which is a mild, soap-free cleanser that removes impurities without drying and contains orange oil to soothe.
2. Scale back on the scrubbing
Over washing, scrubbing, or overusing toner can dry out your skin. "Cleanse to remove dirt, oil, and makeup, but not so much that you leave your skin feeling tight after cleansing and depleted of the lipids that keep it soft and supple," says Dr. Ingraham. "You want to maintain a healthy skin barrier, so that your skin can retain its ideal moisture level and perform normal cellular turnover."
3. But do exfoliate... gently
"Gentle exfoliation helps remove dry patches, improves the appearance of your skin, and allows your skincare products, like serums and moisturizers, to penetrate better," says Alexandra Georgescu, an esthetician at Adam Broderick Salon & Spa in Ridgefield, CT. "But over exfoliating can dry and irritate skin further. Lightly exfoliate skin with a gentle scrub, such as June Jacobs Perfect Pumpkin Enzyme Polish ($58, junejacobs.com), which contains pumpkin enzymes and fruit extracts to dissolve dead cells and detoxify skin.
4. Step up the Moisture
"Trade in your lotions for cream-based products during the long winter months, as they're designed for more heavy duty hydration and naturally lock in moisture," says Dr. Ingraham. Look for moisturizers that help replenish lipids, such as Kiehl's Ultra Facial Cream ($27.50, kiehls.com), which contains botanicals similar to skin's natural lipids, so it's easily absorbed and helps reestablish moisture balance.
5. Treat the rest of your skin
It's not just your face that experiences the effect of cold winter weather. Switch your bath soap to a cream- or oil-based gel, and use cooler temperature water in the shower, which doesn't dry skin out as much as too-hot water does. After showering, apply an emollient body cream like Eucerin Skin Calming Daily Moisturizing Creme ($7, target.com) on slightly damp skin, so that it penetrates better and lasts longer.
6. Make moisturizing a habit
Keep a moisturizing cream next to your sink, so that any time you wash your hands you'll remember to reapply; and also keep cream beside your bed, so that you can moisturize before you go to sleep to help heal cracked hands and feet. "This can be the key to avoiding painful dermatitis in the wintertime," says Dr. Ingraham.
7. Add moisture back in the air
Use a cool-air humidifier whenever possible to help replace some of the moisture lost from indoor heat. Place one on your nightstand and consider getting a mini one for your desk that can be plugged into your computer.
8. Maintain lipids on the inside
Keep up your intake of essential omega-3 fatty acids in the wintertime by eating salmon, walnuts, and avocados—all of which help restore essential lipids in your body and promote healthy skin, says Dr. Ingraham.
Cold-Weather Beauty Essentials
Renew your dry skin with these complexion-saving picks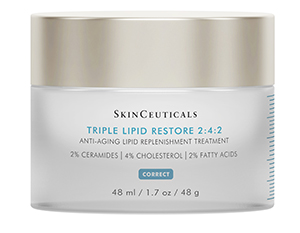 SkinCeuticals Triple Lipid Restore 2:4:2
Replacing lipids washed away after cleansing your face is critical to restoring the skin barrier. This treatment cream contains 2% ceramides, 4% natural cholesterol, and 2% fatty acids (hence the name) to help increase hydration, improve tone and texture, and enhance skin's barrier recovery and repair functions. $125, skinceuticals.com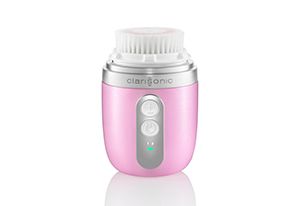 Clarisonic Mia Fit
Get rid of flaky skin and help your skincare work better by gently buffing away dehydrated and dead cells. The clever electronic cleansing device deep cleanses six times better than just using your hands and exfoliates the top dry layer of skin. This more compact design is a step up from the original Mia cleansing brush, which has a cult following of its own. And there's a version for men, the Clarisonic Alpha Fit, because his skin needs some TLC, too. $189, ulta.com

Dermalogica Age Smart Renewal Lip Complex
Literally like an anti-aging cream for lips, this treatment goes far beyond your basic lip balm. Peptides and antioxidants hydrate, heal, and smooth dry lips while renewing skin and minimizing lines around your mouth; and a blend of avocado oil, shea butter, and cocoa seed butter offers lots of moisture, so you don't have to reapply several times a day. $26, dermalogica.com

Pep-Start Eye Cream
The delicate skin around your eyes can get dry and tight causing your face to look tired and dull, but this lightweight cream brightens and refreshes eyes. Packed with peptides and botanical extracts, it helps stimulate collagen and elastin production and fade under eye discoloration. And the cute little applicator massages as you apply the cream to help de-puff the eye area. $26.50, sephora.com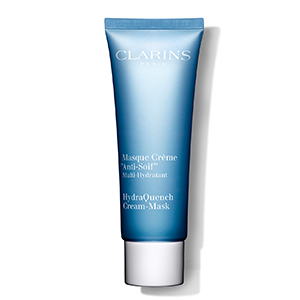 Clarins HydraQuench Cream-Mask
Give your skin a weekly boost of hydration and radiance with this creamy mask that contains katafray tree bark extract, which is found in Madagascar and used to draw in moisture and seal it to the skin, plus sorbier bud extract, an antioxidant that encourages circulation. $36, clarinsusa.com