March Broadway Review with Pat Collins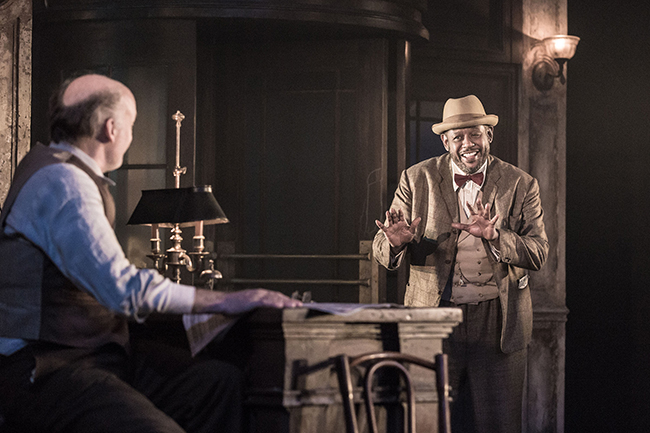 Oscar Winners on Broadway
Forest Whitaker, whose portrayal of dictator Idi Amin in The Last King of Scotland earned him an Academy Award, makes his Broadway debut in a revival of Hughie at the Booth Theater. The setting for Eugene O'Neill's two-character play is the lobby of a Manhattan hotel where talkative hustler Erie Smith (Whitaker) blames his recent streak of bad fortune on the death of Hughie, the former desk clerk. His replacement, played by Tony winner Frank Wood, is the patient listener in this highly anticipated two hander. Mr. Whitaker joins a stellar group of actors including Jason Robards and Al Pacino, who starred in previous productions of O'Neill's play, which opened in 1942.
Lupita Nyong'o, an Oscar winner for her supporting role in Twelve Years a Slave, chose Eclipsed, a new play by Danai Gurira, for her first appearance on a Broadway stage. A story of survival during the Liberian civil war, Eclipsed debuted at The Public Theater before moving to the Golden Theater on west 45th street.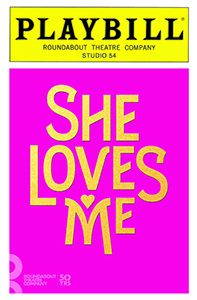 She Loves Me
The musical that inspired the Tom Hanks/Meg Ryan movie You've Got Mail and enchanted audiences in 1963 and 1993 returns in a Roundabout Theater Company production directed by Scott Ellis. Laura Benanti, a Tony winner for Gypsy and Zachary Levi, the star of NBC's Chuck, play bickering coworkers at an elegant Budapest parfumerie in the 1930's. They are unaware that each is the other's passionate pen pal. The score by Sheldon Harnick and the late Jerry Bock includes the best song ever written about ice cream, plus "Will He Like Me?", "Tonight at Eight" and a dozen other numbers. Jane Krakowski, formerly of 30 Rock and a Tony winner for Nine, sings another showstopper "A Trip to the Library".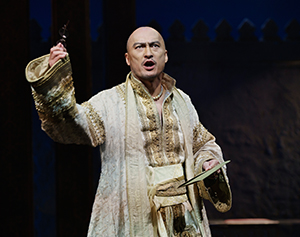 The King Returns
Ken Watanabe who took a leave of absence from The King And I to undergo treatment for stomach cancer has returned to the critically-acclaimed production directed by Bartlett Sher. Watanabe was Tony nominated for his portrayal of the titular character. His luminous costar Kelli O'Hara was chosen best actress in a musical. The Rodgers and Hammerstein classic, which debuted on Broadway in 1951, is something wonderful at the Vivian Beaumont Theater.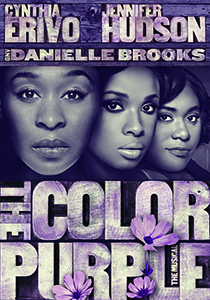 The Red-Hot Color Purple
Of the many impressive Broadway debuts in the 2015-2016 season, none surpass the showstopping performances of Oscar winner Jennifer Hudson (Shug) and Cynthia Erivo (Celie) in a splendid revival of The Color Purple. Thunderous applause follows each of the score's 18 songs, including Celie's heartbreaking "Somebody Gonna Love You", Shug's naughty "Push da Button and the stars' duet "What About Love?". Oprah Winfrey, who was Oscar nominated for a supporting role in Steven Spielberg's 1985 big screen version of The Color Purple, is one of the revival's many producers.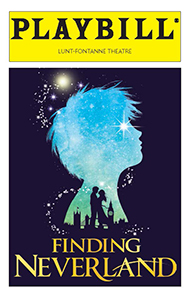 Departing Neverland
Frasier star Kelsey Grammar, who plays the dual roles of Captain Hook and Charles Frohman in the Broadway musical Finding Neverland, will depart the Broadway musical March 26, one day before Tony Yazbeck gives his last performance as Peter Pan creator J. M. Barrie. Grammar is also one of the show's producers.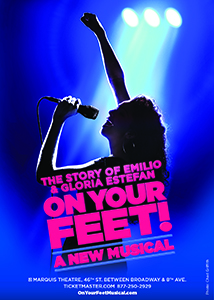 Get off the sofa and get On your Feet
There is no surer cure for the March blues than spending two and half hours with the high energy cast of On your Feet. The bio-musical follows Gloria and Emilio Estefan from their hard-won success with the Miami Sound Machine to international stardom. Dancing in the aisles at the Marquis Theater is discouraged, but yes "Rhythm is Gonna Get You".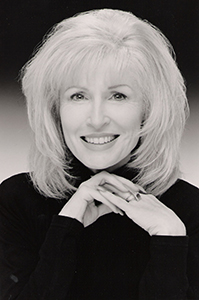 About Pat Collins
Pat Collins is a three-time Emmy award-winning film, theater and entertainment critic/reporter. Her outstanding media credits include WCBS-TV, Good Morning America and WWOR-TV. She is a contributor to CUNY-TV's Arts and The City program and the host of several Broadway specials including Kinky Boots On Broadway, Fiddler On The Roof: Back On Broadway, and The Road To The Tonys.