Pat Collins' Picks Of New Home Video Releases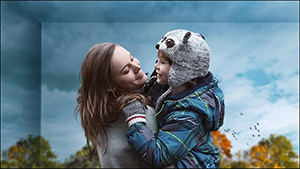 Room
Running time: 118 minutes
Rated R
A young mother and her 5 year-old son are imprisoned in a small garden shed by the monster who kidnapped and raped her 7 years ago. The sexual assaults continue and he shows no sign of freeing them anytime soon. Brie Larson's character plots their risky escape, reenters the suburban world of her doting divorced parents who had given up hope and copes with an intrusive media. The film examines how newfound freedom has its own challenges as much as imprisonment does. From a nail-biting escape to the scene where mother and child choose to revisit the place they call «room», director Lenny Abrahamsom has our complete attention. Brie's award-winning performance is but one of the many reasons to see this exceptional film.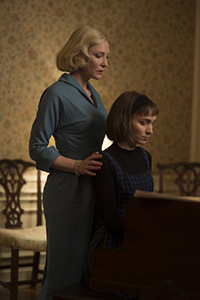 Carol
Running time: 118 minutes
Rated R
Many of my esteemed colleagues put Carol on their ten best movies of 2015 list. I did not. The film's one redeeming element is Cate Blanchett's Oscar nominated performance. The year is 1952 when women with a wealthy mate and social position lived a conventional privilege lifestyle. That life is about to change for a WASPY New Jersey wife and mother whose husband has asked for a divorce and custody of their young daughter. Escaping for the day to one of Manhattan's upscale department stores, Carol is waited on by a shy sales clerk (Rooney Mara). Subsequently, the two meet for lunch, become friends and eventually lovers. Given the prejudice against same-sex couples 60 plus years ago, there were heartbreaking consequences. I wanted to care about these two characters, but director Todd Haynes gave me no reason to.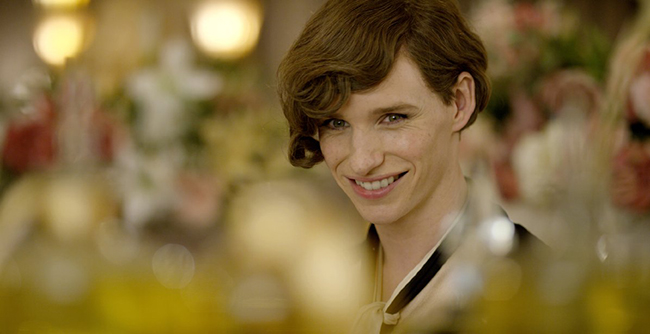 The Danish Girl
Rated R
Running time: 2 hours
Eddie Redmayne received an Oscar nomination for his portrayal of the Copenhagen landscape artist who was one of the first known recipients of sexual reassignment surgery in the mid 1920's. Alicia Vikander costars in this heartbreakingly brilliant film.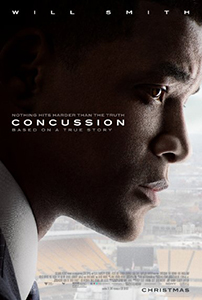 Concussion
Rated PG 13
Running Time: 2 Hours
A touchdown performance for two-time Oscar nominee Will Smith, but not a winner of a movie. Concussion is based on the true story of Dr. Bennet Omalu, a brilliant Nigerian American doctor whose postmortem examination of the late Pittsburgh Steelers player Mike Webster led to a diagnosis of CTE (chronic traumatic encephalopathy). Omalu's attempt to convince the NFL to address the connection between on-field injuries and CTE lacks the clock-is-ticking urgency of director Michael Mann's film The Insider, which connected the dots between cigarette smoking and lung cancer.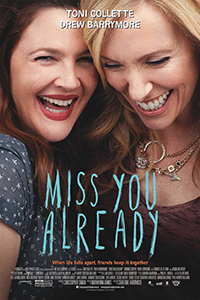 Miss You Already
Rated PG 13
Running time: 112 minutes
Lifelong best friends Drew Barrymore and Toni Collette face life-changing decisions when one of them is diagnosed with breast cancer. In the mood for a good cry? Revisit Beaches with Bette Midler and Barbara Hershey.
Brooklyn
Rated PG -13
Running Time: 1 hour 45 minute
This enchanting romantic drama was Oscar nominated, as was its rising star Saoirse Ronan. The film is a rarity in that it does not focus on libidinous teenagers or grown-ups with well-decorated homes and a Mercedes Benz or two in the garage. All of the above are blessedly absent in Brooklyn. Ms. Ronan plays Ellis (pronounced Ay-lish) who moves from her native Ireland to Brooklyn in the 1950's. Smart, curious and pretty, she quickly adapts, finds employment and marries a hardworking Italian American. A family crisis necessitates a trip home where she is soon courted by a handsome wealthy bachelor who is unaware of her marital status. The film avoids the usual clichés of a romantic drama and instead gives the audience a believable and admirable heroine to root for.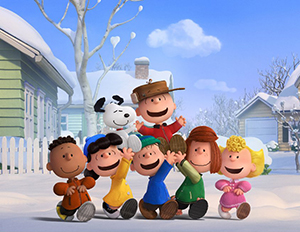 The Peanuts Movie
Rated G
Running time: 88 minutes
Snoopy, Charlie Brown and the gang return in their fifth big screen adventure.
An essential movie for "no school" days and long road trips.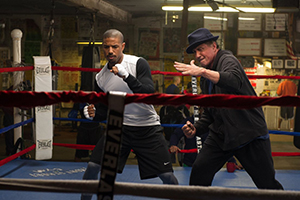 Creed
Rated PG 13
Running time: 2 hours 13 minutes
The 7th installment in the Rocky series brought Sylvester Stallone a best supporting Oscar nomination, but Michael B. Jordan's superb performance as Apollo Creed's son went unrecognized by the Academy.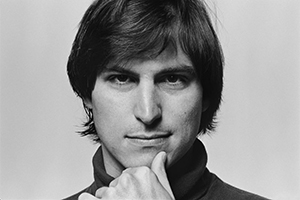 Steve Jobs: The Man in the Machine
Rated R
Running time: 2 hours
Director Alex Gibney examines Jobs' personal and profession life and his legacy in a riveting documentary, which includes interviews with those in the Apple founder's inner circle. I found Gibney's film more compelling than the feature film, which despite Michael Fassbender's and Kate Winslet's laudable performances left me wanting more.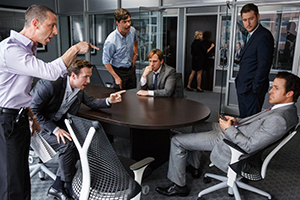 The Big Short
Running time: 2 hours 10 minutes
Rated R
Steve Carell, Christian Bale, Ryan Gosling and Brad Pitt are the A-list actors in this smart and clever film adaptation of Michael Lewis' bestseller. Can you define credit default swaps, margin call and synthetic collateralized debt obligations? Most of us cannot. Director Adam McKay's highly entertaining film educates the 99 percenters by recreating the events—some preventable, some not—that resulted in the catastrophic 2008 financial crisis. Perhaps Mr. McKay should have titled his cautionary tale "Wake Up Call".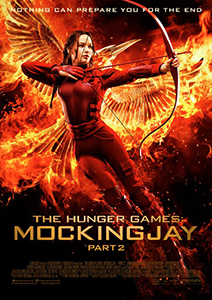 The Hunger Games: Mockingjay Part 2
Rated PG-13
Running time: 2 hours 17 minutes
The wait is over for avid Hunger Games fans. The final installment of the franchise will be available on Digital HD March 8th and on Blu-ray, DVD and On Demand March 22nd. Suzanne Collins' last book in the series was split in two for the big screen. Legions of young female fans around the world were responsible for the huge financial success of the four films. How successful? Let's look at the global box office grosses: The Hunger Games (2012) - $694,394,724;The Hunger Games: Catching Fire (2013) - $ 865,011, 746; The Hunger Games: Mockingjay Part 1 (2014) - $ 755, 356, 711; The Hunger Games: Mockingjay Part 2 (2015) - $ 652,660, 441 In Katniss Everdeen, the heroine played by Jennifer Lawrence, girls 8 to 18 related to a brave survivor they admired and identified with. Unlike the annoyingly bland Bella of the Twilight series who depended on Edward the pale vampire to come to the rescue, Katniss is not only capable of defending herself, she also risks her life to save her family and friends in a dystopian future. In The Hunger Games films and the novels that inspired them, female empowerment is front and center. The author's message is clear: Smart girls with the courage to do the right thing can change the world.