Broadway Spring Preview!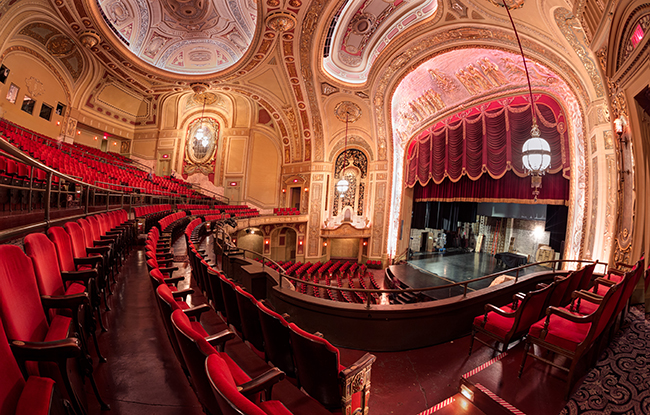 By Jim Kierstead
The spring is on its way, everyone! And there is no better time on Broadway than when the new spring shows begin to perform. I'd like to give you a preview of some of the amazing new musicals and plays that have just begun or are about to begin. Get your tickets now since some of these are likely to be huge hits that will be sold out for years to come!
Here we go!
WAITRESS – (begins previews March 25th at The Brooks Atkinson Theatre) This new musical based on the 2007 motion picture of the same name, tells the story of Jenna, a waitress and expert pie maker, who is stuck in a small town in a loveless marriage. When she's faced with the chance to escape and change her life, will she? The show features music and lyrics by the five-time Grammy Award-nominated singer-songwriter, Sara Bareilles. And the show is under the expert direction of Tony-winner Diane Paulus. You don't want to miss this show, folks!
AMERICAN PSYCHO – (begins previews March 24th at The Gerald Schoenfeld Theatre). Do you recall the film of the same name starring Christian Bale? Or the incredible novel the film was based on that tells the story of Patrick Bateman, a young and handsome Wall Street banker who pursues his darkest American dreams, all within the backdrop of the excessive 80s in Manhattan. Direct from a highly acclaimed London production, with a techno score by the incredible Duncan Sheik (SPRING AWAKENING). Here's a show not for the faint of heart, but one you'll remember for a long time. I saw a workshop of this show and the opening number is worth the price of admission all by itself.
BRIGHT STAR – (began previews February 25th at The Cort Theatre) After playing The Kennedy Center this past winter, this bluegrass-style musical features 25 new songs. It tells a story in the Blue Ridge Mountains of North Carolina between 1923 and 1945, of a young soldier who returns from World War II, meets a brilliant journalist and, together, they discover a powerful secret that alters their lives. Sounds like an interesting one, but what's most interesting is that the score is by Steve Martin (yes…THE Steve Martin) and the incredible Edie Brickell.
TUCK EVERLASTING – (begins previews March 31st at The Broadhurst Theatre). This new musical is based on the best-selling, award-winning novel of the same name, with direction and choreography by the incredible Casey Nicholaw (SOMETHING ROTTEN, ALADDIN, THE BOOK OF MORMON). It tells the tale of a young girl who discovers the magical secret of the Tuck family, which causes her to embark on an extraordinary adventure that will change her life forever.
SHUFFLE ALONG – (begins previews March 15th at The Music Box Theatre). Actually, the full title of this classic 1921 musical is SHUFFLE ALONG OR THE MAKING OF THE MUSICAL SENSATION OF 1921 AND ALL THAT FOLLOWED. Yes. I'm serious. But we all refer to it as SHUFFLE ALONG. This is not just any revival, though. It actually is new in that it explores the backstage drama around the original show's creation. In May 1921, the musical SHUFFLE ALONG became an unlikely hit that changed the face of Broadway musicals. A show that seemed doomed to failure ended up igniting Broadway with its infectious jazz score and exuberant dancing. New York City was changed as Uptown and Downtown met and became one. This innovative production brings the original show back to life while telling this little known backstage story. The cast includes the incredible Audra McDonald, Brian Stokes Mitchell, Billy Porter (our wonderful star from KINKY BOOTS!), Brandon Victor Dixon, and Joshua Henry. I think this one might be really worth checking out, folks.
THE CRUCIBLE – Although Arthur Miller's THE CRUCIBLE is no stranger to Broadway, as it is an allegory of Senator Joseph McCarthy's anti-communist "witch hunts" of the 1950s. This play is about the Salem Witch Trials of the 1690s. However, what I'm most excited by in this production is the casting. Starring the amazing Ben Whishaw and the incredible Saorise Ronan (star of the film BROOKLYN).
FULLY COMMITTED – (previews begin April 2nd at The Lyceum Theatre). And now for something completely different! Five-time Emmy Award nominee Jesse Tyler Ferguson (MODERN FAMILY) returns to Broadway playing more than 40 outrageous characters in this one-man comedy. Sam works at the hottest restaurant in town and it's his job to keep himself sane amid a barrage of desperate callers wanting reservations. I'll be curious to check this one out. If anyone can pull this material off, I would think it would be Jesse.
Of course these are just a few of the new shows opening on Broadway this spring season, but they are definitely some of the highlights. Be sure to check some shows out early in the run. It's always fun to see a show during previews since the energy is so fresh and work is still being done so you can usually be guaranteed an over the top performance. Also, usually word of mouth and advertising have not fully kicked in during previews (i.e. Before Opening Night when the reviews come out) so getting a ticket is usually easier than after the show opens (especially if the reviews are good!).
Regardless, here's to an amazing spring! And, as always... break a leg!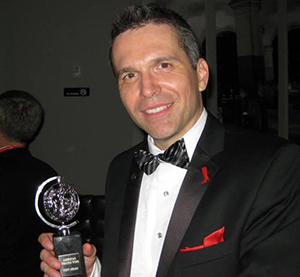 Jim Kierstead
Kierstead Productions, Inc.
Producer
Kinky Boots
On Broadway at The Al Hirschfeld Theatre, on tour, in London, and in Toronto Winner of 6 Tony Awards including Best Musical  Past projects:  Pippin, You Can't Take It With You, The Visit, Side Show, It Shoulda Been You, Rocky, The Glass Menagerie; Notable investments:  Something Rotten, Matilda For more information about our upcoming projects and how you can be a part of them, please contact our office at: kiersteadprod@gmail.com