New York: The New Hollywood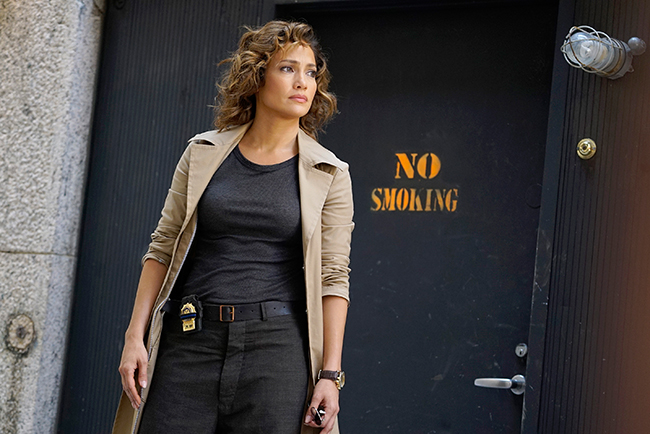 By Rob Shuter
A new renaissance is happening in film and television production throughout New York's five boroughs, as scripted TV shows return to the place where it all began.
Long before Hollywood existed, New York was where the film industry was centered and now more and more shows are once again calling New York home. Between 1895 and 1910, New York City was the capital of film production and distribution, then filmmakers started moving to Los Angeles to escape strict rules imposed by moviemaking patents on the east coast and to take advantage of the ideal weather on the west coast. According to the Boston Consulting Group, spending on film production in New York has grown $1.5 billion in the last four years, hitting a total of $8.7 billion. Estimates have pushed the total number of full-time employees in the film production industry to more than 100,000. Experts expect that this trend is not slowing down. So, what has made the city once again a desirable place for productions big and small? Luis Castro, the acting commissioner of the Mayor's Office of Media and Entertainment commented in a recent interview that the reason we're seeing an explosion in the growth of filming in New York City is because of all the things that New York City has to offer a great production.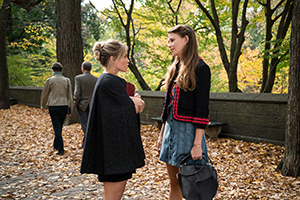 In 2014, 242 movies were filmed in New York and in 2015 that number increased to 336. Plus, episodic shows increased from 29 in 2014 to 46 in the last year. The state tax credit of up to an estimated $420 million per year for New York-based productions, which was extended in 2013, is one major factor behind the growth. This increase in film production has been responsible for more than an estimated $3.3 billion in earnings and $9.8 billion in spending throughout the state in the last two years. All this news has lead some to declare a new golden age for the Big Apple.
No other city in the world offers better locations than New York, with such diverse settings easily available for filming. For example, lower Manhattan provides one of the most filmed spots thanks to its courthouses that crime dramas like Law & Order: Special Victims Unit and Blue Bloods use. And of course, you can find almost every industry represented in New York. The Mayor's Office of Media and Entertainment has compiled a list of the locations that hosted the most amount of TV and film productions in 2015, and Coney Island, Fort Totten and the Bronx County Courthouse were among some of the most filmed locations. The city also has all the technology and production facilities that filming requires, including talented and trained film crews, modern equipment and sound stages.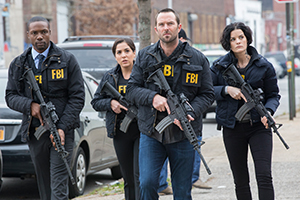 New York is also a popular center for filming because of the extraordinary pool of actors and models who are based in or flock to this city. And let's not forget that Broadway and the thousands of theater actors and crew who work for the stage are a cornerstone of New York.
But it's not just scripted shows that have shown huge growth. Insiders say the return of The Tonight Show, in February 2014, has had a huge impact on the city. Now, both the number one morning show and the number one night show are coming from New York City.
And while critics maintain that New York is more of a TV town than a film city, big-money movie productions, including producer Michael Bay's sequel Teenage Mutant Ninja Turtles: Out of the Shadows, choose New York for filming. Creating the right environment for the New York film industry to flourish in is a top priority. The Mayor's Office of Media and Entertainment is now looking towards the future with fellowship and mentorship programs for future TV writers and assistant editors, as well as a contribution of $1.5 million in scholarships and grants to the Feirstein Graduate School of Cinema, the new film school located on the Steiner Studios lot. This town is getting serious about not just maintaining current production, but increasing it.  Watch out Hollywood!
Take a look at some of the amazing shows now filming in New York City. How many do you watch?
The Affair on Showtime
The Americans on FX
Billions on Showtime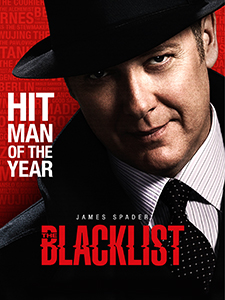 The Blacklist on NBC
Blindspot on NBC
Blue Bloods on CBS
Elementary on CBS
Friends of the People on truTV
Girls on HBO
The Good Wife on CBS
Gotham on Fox
Jessica Jones on Netflix
The Jim Gaffigan Show on TV Land
Law & Order: SVU on NBC
Limitless on CBS
Madam Secretary on CBS
Mr. Robot on USA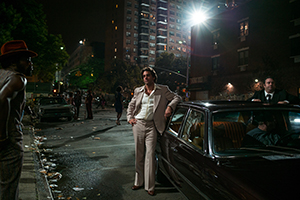 Mozart in the Jungle on Amazon.com
Mysteries of Laura on NBC
Person of Interest on CBS
Power on Starz
Shades of Blue on NBC
Unbreakable Kimmy Schmidt on Netflix
Younger on TV Land
Vinyl on HBO