Paname: Midtown's Authentic French Bistro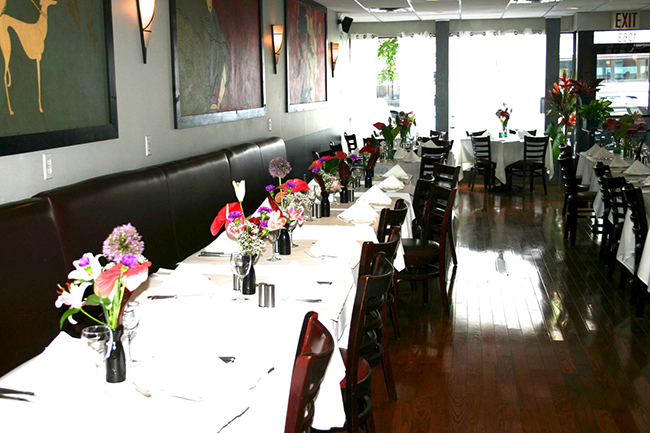 By Lyle Seltzer
True French food is difficult to find. It is either good or not good; there is no in-between. Paname easily fits the first category... it is a fine French restaurant.
Paname is a neighborhood French restaurant located on Second Avenue between 56th and 57th Street serving lunch and dinner seven days a week. The dining room is both spacious and quiet, which set the tone for an enjoyable dining experience.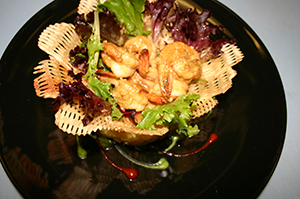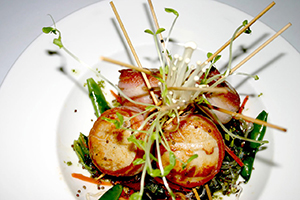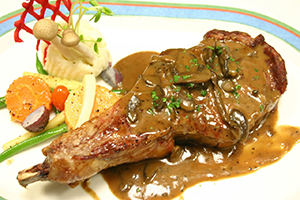 At dinner, one has the option of ordering off an a la carte menu or a 3-course prix fixe menu. The prix fixe menu is reasonably priced at $38 and provides choices from a selection of 10 appetizers, 13 main courses and 10 desserts. I opted for the prix fixe menu because I wanted to enjoy a full dinner (appetizer, entrée and dessert)and I was impressed with the available selections. My dining companion also opted for the prix fixe option as it provided a significant savings to ordering a la carte.
For starters, I ordered the escargots which were served in baby potatoes with garlic butter. The snails were tasty and the presentation was a nice touch compared to the standard escargot presentation. My dining companion opted for the crab cakes with remoulade sauce and was quite satisfied by both the meatiness of the crab cakes as well as the texture of the crab. We also shared a Caesar salad with Parmesan cheese which was chilled and quite refreshing. Other appetizer choices on the menu included pate, tomato, mozzarella and basil, baby octopus, Portobello mushroom with fresh mozzarella and the choice of a few Salads.
For the main course, I selected the oven-roasted duck and my companion ordered the filet of sole with pistachio nuts. The duck was cooked to perfection and was well seasoned. It was accompanied by quinoa. The filet of sole was a very generous portion which was nice and moist. Both dishes had a $4 supplemental charge as did the New York shell steak and the bouillabaisse. Other main course options included penne with shitake mushrooms, spaghetti Bolognese, penne with shrimp, lobster ravioli, cod fish, tilapia, chicken breast and pork scaloppini.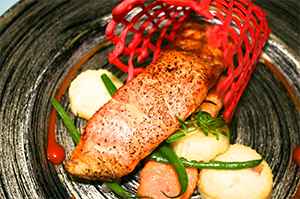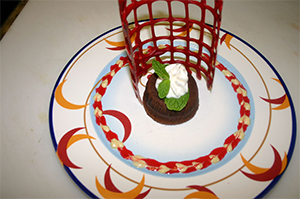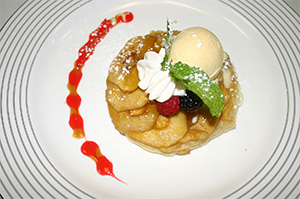 The meal would not have been complete without dessert. I capped my meal off with the banana split and my companion went for the old standby, crème brulee. Both desserts were superb and the presentations were exquisite. Other dessert choices included apple tarte, tarte tatin, chocolate cake, mousse au chocolat, crepe, chocolate volcano and sorbets and ice cream.
The service at the restaurant was top notch as our waitress was both attentive and knowledgeable.
Paname Restaurant
1068 Second Avenue
New York City
212-207-3737
www.panamenyc.com