Get Ready For Summer Camp
By Midge Leavey
Regardless of what your child is into these days, there seems to be a camp that offers it. When I was a kid, I played jump rope, tug of war, and box ball with friends to pass away the time, but nowadays options for summer fun and creating long-lasting memories are endless. It's a good idea to do your research early to ensure that your child is well taken care of while having fun. Here are some tips to get you started on your search for the perfect summer camp for your child.
Choosing The Best Summer Camp For Your Child
• Start with what your child's interests are and then choose a camp that best suits his or her needs. Camps today are geared towards many different interests including music, nature, sports, and science.
• When you speak to a summer camp director or counselor and they shine with enthusiasm and passion for their job, you're in the right place. Passion for what someone does can't be taught or gained from work experience, it comes from the heart. Therefore, if someone has passion for their job they're most certainly going to make it the best experience for your child.
• Always go with your gut instinct. As a parent, you know what's best for your child, so follow your intuition. If you feel uncomfortable in any way it's better to continue your search.
• Consider if your child needs transportation to and from camp. If so, this may cut your search in half.
• Don't forget to factor in any severe allergies your child may have, such as nuts or bee stings. If so, be sure to ask how these concerns are handled and if there is a nurse on staff.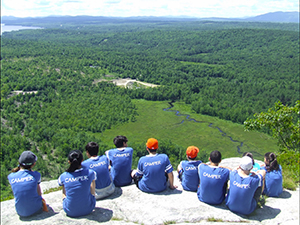 When To Start Looking Into Summer Camps And How Early To Register
• Believe it or not, you should start looking into your child's summer camp experience as early as January or February because many camps begin the registration process then. However, it's still not too late, so look into it now if you haven't already started.
• Once you've decided on the camp, don't wait too long to register. Many of the good camps book up fast and you don't want your child to miss out on the fun.
What To Look For In A Camp For Your Child And What To Ask
• Ask the camp director for a sample daily schedule.
• Ask how old the camp counselors are and be sure you feel comfortable with the answer.
• Research the camp's reviews online.
• Word of mouth is always a great way to feel confident and secure that you're sending your child somewhere safe.
• If your child is easily overheated in the warm weather, you may want to look into a camp that includes indoor activities with air conditioning.
Many towns offer wonderful day camps right in your own neighborhood. These day camps are usually very affordable and offer a lot of scheduled fun for your child. However, the town camps are on a first come, first serve basis and tend to be very popular. Therefore, in many instances, you may have to wait in line for several hours to register your child.
Some Safety Laws To Be Aware Of And Where To Find A Complete List New York State law requires lifeguards to be at least 17 years old, with a ratio of 1 lifeguard per every 25 kids. When taking campers on a field trip, there must be 1 counselor for every 6 children under 6 years old, and 1 counselor for every 8 children 6 years and over. For more information on New York State laws and regulations for children's camps, go to: health.ny.gov/environmental/outdoors/camps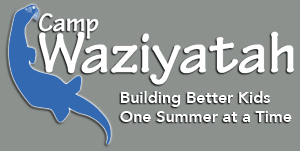 Camp Waziyatah
Waterford, ME
This New England camp is a sleep-away facility that rates high on the charts. Tuition includes room and board, supervision, instruction, art materials, adventure-bound day and overnight trips, routine medical and nursing care, and laundry. They offer 2-week sessions for first-time campers and children 9 years of age and under, as well as 4- and 8-week sessions for older kids. For more information, go to: wazi.com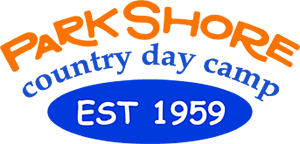 Park Shore Country Day Camp
Dix Hills, NY
Also based on Long Island, Park Shore Country Day Camp offers great programs for children of all ages, but the teen programs are exceptional. Their teen programs give older children an amazing opportunity for travel and exploring with friends—to places like Okemo Mountain Resort in Vermont—under the supervision of experienced and mature directors and group leaders. For more information, go to: parkshoredaycamp.com
Miss Midgie's Preschool/Summer Camp West Babylon, NY
This Long Island-based camp offers a variety of activities for children ages 2-7 in an indoor, air conditioned, safe, and secure environment. Activities include lessons in karate, dance, cooking, arts and crafts, magic, and theatre. For more information, go to: missmidgiespreschool.com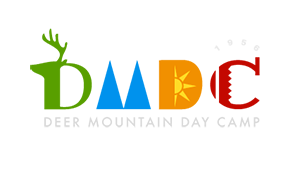 Deer Mountain Day Camp
Pomona, NY
Offering almost every sport imaginable, as well as water sports and obstacle courses, this camp located in Rockland County features a long list of fun activities for children ages 3-15 amidst 25 acres of mountainside surrounded by a spring-fed lake. For more information, go to: deermountaindaycamp.com

The French Woods Festival of Performing Arts
Hancock, NY
This summer camp for ages 7-17 offers programs in dance, theater, music, circus, magic, visual arts, film, and video. For more information, go to: frenchwoods.com
Midge Leavey is a mother of two boys who are now 19 and 22 years old, yet she remains connected to young children as the owner and director of Miss Midgie's Preschool and Summer Camp for over 15 years. Leavey is the author of two parenting books and has become a mindful educator on helping to reduce stress and anxiety in our youth.