Wildwood's Complete Real Estate Package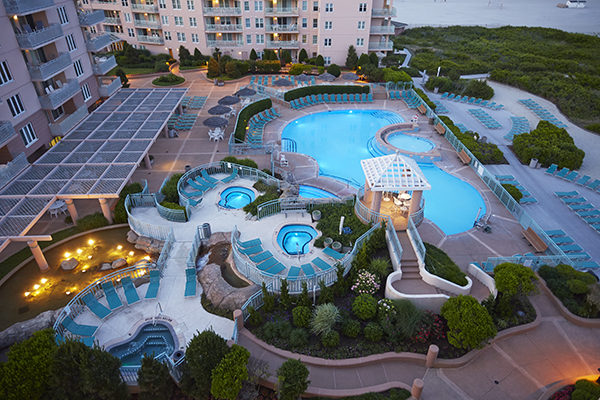 By Woody Johnson
In many locales, building projects can seem rather helter skelter, subject to the whims of local planning boards or available property. A prime example is Houston, TX where there are three city centers because of a lack of local regulations.
Not so in the Wildwood, NJ area. Not only is development well planned and thought out, but much of it is in the caring hands of a local family dedicated to the well-being of its community.
The Morey family has been a mainstay of the Wildwood area for decades. They draw thousands upon thousands of summer vacationers to Morey's Piers, one of the most popular entertainment destinations in the New York/New Jersey region and a major economic factor.
More than just roller coasters and water parks, the Morey's have invested in the infrastructure of the community itself. Their Seapointe Village offers upscale living in a landscaped, gated community with 24-hour security.
Wildwood is considered one of the safest resort areas, a plus for visitors who want to simply relax and enjoy themselves. The measures instituted by the Morey's are intended to give residents a feeling of total comfort and security.
Will Morey, who oversees the residential aspect of the family's collection, notes that they are not trying to separate Seapointe residents from the rest of the community, but rather are seeking to give them a relaxed atmosphere in which to enjoy the Jersey Shore.
An aside note: To sound like a local, never say you are... "going down to the shore or the beach." Much like New Yorkers pronunciation of Houston Street as "House-ton,." those in the know go "...down the shore." Just ask "The Boss," Bruce himself.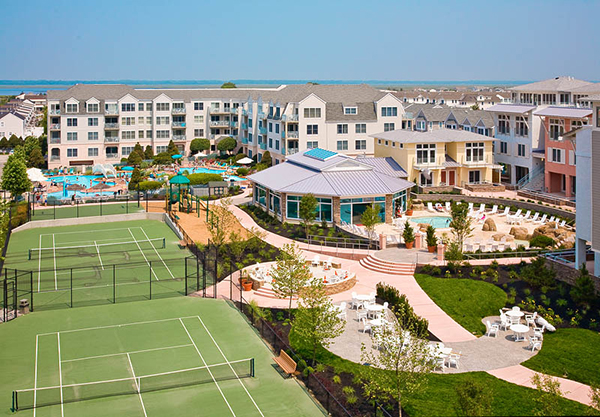 Seapointe's 17-acre community is replete with many amenities. There is a Tiki Hut grill on the beach, free tags for beach admission, and three outdoor pools with features such as a waterfall, fountain and water slide for young and older.
Residents can relax in three outdoor hot tubs (in season, of course), a fitness center with steam bath and a sauna. Need more? How about tennis and basketball courts? For those who enjoy extra time on the beach there are BBQ grills for a relaxed meal.
Bad weather? Not a problem. There are both an indoor pool and hot tub in the Seapointe Ibis Pool House so that you can get wet out of the rain. Residents also enjoy private underground parking. That's a boon because even on beautiful days the breeze coming off the water contains a bit of salt spray that is inimical to the well-being of an automobile.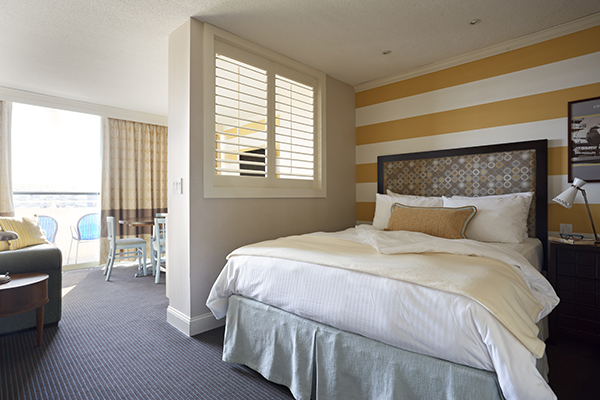 Some of the living quarter amenities at Seapointe include large balconies (132-square feet) and astounding views of the ocean and Sunset Bay. Some of the condos offer almost 1,000 square feet of space.
Interior amenities are luxurious with wall-to-wall carpeting, living room, a dining area that comfortably accommodates six people, full equipped kitchen with microwave and small appliances. There's also a washer and drier and a large-capacity air-conditioning unit and heating system.
Guests coming? There is a queen-size pull-out sofa bed in the living room. Cooking utensils are provided as well as linens, with the exception of beach towels.
More? OK, how about a 38-inch flat screen TV with premium cable channels and a TV in each bedroom. The rooms also include DVD players and a VCR recorder. Want communication with the outside world? There are telephones and wifi available through out Seapointe resort.
Seapointe is located on beautiful Diamond Beach between The Wildwoods and picturesque Victorian Cape May.
The young set is not neglected. The Morey's have always been family-oriented as shown in their amusement piers. The children can amuse themselves in a video game room or on a playground when not splashing in the refreshing waters of the ocean.
There is also "Kids Central" by the Ibis Pool, designed for children ages four to eight years old. A pre-registration and pre-payment is required here to confirm the reservation. To do so you can either email kidscentral@seapointerealty.com or call (609) 729-7100, ext. 3141. A form for each child is necessary.
Will's nephew, Zach, the third generation of the Morey family, is feet first into the operation.
"We believe in the area," commented Zach. "The employees are not just workers, they are family and friends. We feel the same way about our guests and we want to continue and grow that atmosphere."
But, as Will Morey notes, Seapointe is only a part of what they have to offer. There are other Morey resort properties that dot the landscape in The Wildwoods.
The Blue Palms resort boasts that guests can "Live the classic Jersey Shore vacation." The resort is within minutes of fine dining and shopping for all ages and is located in the middle of downtown Wildwood, making it convenient to everything the area has to offer.
There are designer-appointed renovations that'll turn summer nights into lasting memories, sitting around the sparkling fire pit or stretched out on one of the sun decks.
Another Morey property is the Port Royal Hotel offering private balconies, a doo-wop themed Royal Grille in the hotel's lobby level, and amazing views of the Atlantic Ocean.
The Pan American hotel ranks among the best properties in the area. Several "Yelp" reviewers have rated it at five out of five stars while others came in just a hair less than that.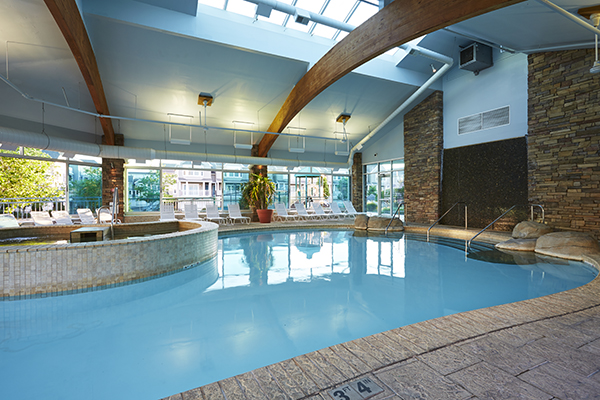 The hotel offers penthouse with three bedrooms and two baths and a deck that easily fits the dictionary definition of relaxation. There is a stunning pool and the nearby vibrancy of Wildwood's nighttime fun and action.
"I've been going down to Wildwood Crest for over 40 years," commented one Yelp reviewer, "and I've stayed at several different hotels. The price was a little high, but its size, the separate balcony and the restaurant where we ate several times was well worth it. We will be going next year…and we'll be getting a bigger room. Can't wait."
"Wildwood is Wildwood," Will comment. "It has unique offerings and a tremendous appeal to families. Atlantic City is a narrower market in that it is primarily aimed at adult entertainment. That's not meant to be negative. They can try to accommodate families as well, but Wildwood is families. The beach, the boardwalk, the amusements are all aimed at providing a first class family experience and vacation."
Will currently serves as a county freeholder (a term going back to Revolutionary terms and is the equivalent of a county legislator) and is of the opinion that his unique insight serves the community well.
"I'm able to contribute to the Board not only from my experience here, but also from traveling to other resort areas and towns. I think that will help me to contribute to the area in a very positive manner," he continued. "We need to focus on where we're at, where we are going and what the risks and benefits are. I think this unique perspective gives me that ability.
"Our family is imbedded in the life of this community and the people we live with and work with, as well as those who come here to enjoy themselves are our top priority." he said.
For more information visit www.seapointevillagerealty.com