Town & Country: Savor The Best Of Both Worlds
By Patricia Canole
Who doesn't love the nightlife, shopping, and gourmet cuisine? You may also want to get back to nature to explore and unwind. Why not have both? If you're on a tight schedule (who isn't?), spend a night or two in town before roaming off to the bucolic countryside for some great adventures. New York Lifestyles Magazine scouted out the best places for a restful getaway.
---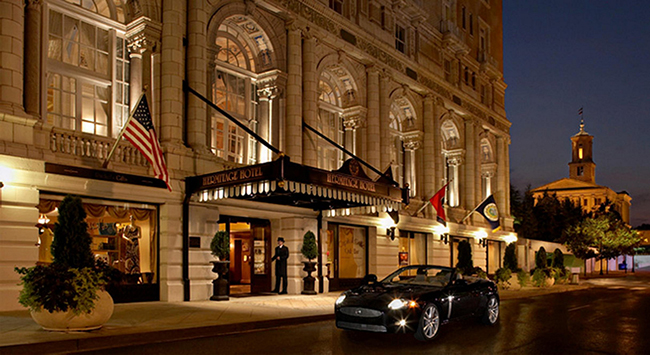 TENNESSEE
TOWN
Whether you're a little bit country or more rock and roll, you'll find plenty to do in Nashville. This country music center boasts great nightlife, way beyond just the kind played by Garth Brooks and Dolly Parton. Located in the heart of Tennessee's rolling hills, the city also offers a wealth of fun that you can enjoy with or without cowboy boots. Be sure to see a show at the Grand Ole Opry and for historians, spend a few hours and see a Nashville of yesteryear at Belle Meade Plantation. Nearby you'll thrill at seeing the historic Ryman Auditorium or perhaps visit the Hermitage, home of President Andrew Jackson.
Where to Stay
The 1910 Beaux Arts-style Hermitage Hotel (thehermitagehotel.com) is an architectural masterpiece, with Italian marble columns, intricate moldings, and walnut panels. The on-site restaurant is the much-heralded Capitol Grille, which includes a menu of farm-to-table items. This hotel even offers a package for pets, so it's no surprise they'll indulge your every whim. They'll even draw you a bath and sprinkle the floor with rose petals! It's enough to convince you that Southern hospitality is alive and well.
COUNTRY
About four hours east, you'll find 850 miles of hiking trails, rushing waterfalls—and guaranteed wildlife sightings. The Great Smoky Mountains National Park in the Southern Appalachians beckons year-round. The 800 square miles of mountains are named for the bluish veil they almost always wear, which the Indians once called "smoke." (We now know that this mist is formed by a mixture of water vapor and oils secreted by plants.) Spread across the southwestern corner of North Carolina and the southeastern tip of Tennessee, the Smokies offer miles of quiet beauty; virgin forest; ancient, rounded mountains; winding drives with inspiring views; marked trails for hiking and horseback riding, many of which can be covered easily in a day or less; streams for fishing; and lush vegetation.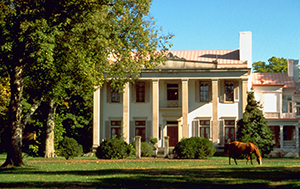 Where to Stay
The best way to take in the mist-shrouded panorama might be from a rocking chair on the terrace of Blackberry Farm (blackberryfarm.com), a 4,200-acre estate located in the town of Walland. This hotel evokes an English manor house, with guestrooms divided among a colony of cottages. Explore the countryside: You'll find plenty of riding stables, hiking trails and later soothe those muscles at the spa.
---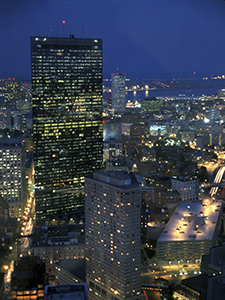 MASSACHUSETTS
TOWN
Boston's dense layering of history, culture, and romance can be best appreciated by walking. Start exploring this beautiful city by following the Freedom Trail—marked with a red line along the old sidewalks of the city—and touring major sites like the Paul Revere Home and Old North Church.
Where to Stay
Make your reservation for one of Fairmont Copley Plaza's (fairmont.com) beautiful suites. They offer guests stunning views of the square. Those who really love pampering should book the Fairmont Gold floor (worth the extra cost, guests say), an ultra-deluxe club level offering a dedicated staff, free breakfast and tea-time snacks, and a library. Shopping fanatics adore the proximity to Newbury Street, the Prudential Center, and Copley Place.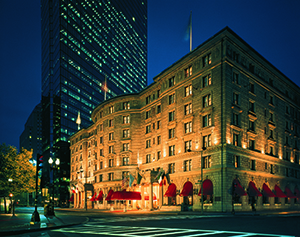 COUNTRY
A quick four hours away are tiny hill towns that offer an enticing mix of New England coziness and cosmopolitan culture. The Berkshires have long been a getaway for creative types (Edith Wharton and Norman Rockwell had homes here) and today is a magnet for painters, potters, and poets, who appreciate the area's rural charm.
Where to Stay
While quaint New England B&Bs are plentiful in this region, Wheatleigh (wheatleigh.com) in Lenox takes its inspiration from a 16th-century Florentine palazzo. The inn's guestrooms feature hand-blown glass fixtures and limestone floors, and most have fireplaces and terraces.
---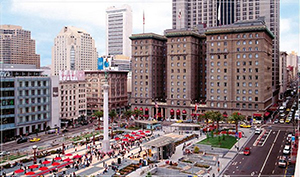 CALIFORNIA
TOWN
Welcome to San Francisco where rolling hills (more than 40) challenge cars and offer walkers a brisk workout within just a few blocks. But take heart! If you don't feel like exercising, there are still plenty of ways to explore this delightful city. A fun way: Step aboard the cable car and zigzag through the city's nooks and crannies. The city occupies a hilly peninsula of 47 square miles. On its western border is the Pacific Ocean; to the east is huge, beautiful San Francisco Bay. The waters of the bay join the Pacific through the narrow northern strait that the Golden Gate Bridge spans so majestically.
Where to Stay
Built in 1904, the Westin St. Francis (westinstfrancis.com) was barely established as the most sumptuous hotel in town before it was ravaged by fire following the 1906 earthquake. The grande-dame hotel reopened in 1907 with the addition of a luxurious Italian Renaissance–style residence designed to attract loyal clients from among the world's rich and powerful. To this day, the hotel retains its old world elegance. Some visitors make the St. Francis a stop whenever they're in town, soaking up the lobby ambiance or enjoying a cocktail in Clock Bar.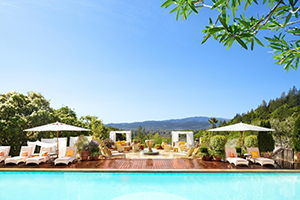 COUNTRY
There is no region in the United States more synonymous with wine making than Napa Valley, located 50 miles north of San Francisco. This verdant 30-mile-long stretch is home to more than 400 wineries, ranging from boutique vineyards to sprawling estates.
Where to Stay
Perched high on a bluff in the quaint town of Rutherford, Auberge du Soleil (aubergedusoleil.com) is one of Napa's hideaways, with rooms that feature Italian linens, terraces and fireplaces and a spa that offers warm grape seed oil massages.
---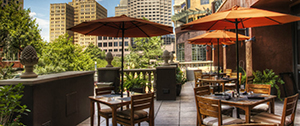 TEXAS
TOWN
It's no wonder San Antonio is the most visited city in Texas: It offers visitors culture, history, and entertainment. See the largest collection of Latin American folk art at one museum. For history lovers, there's the Mission Trail, including both the Alamo and hauntingly beautiful Mission Concepcion. After a day of exploring, relax at one of the Riverwalk's eateries.
Where to Stay
The Hotel Valencia Riverwalk (hotelvalencia-riverwalk.com) offers guests floor-to-ceiling décor with a modern take on traditional elements including Spanish archways, polished concrete posts, and sleek dark-wood furniture. Balcony room overlook the lush landscaped banks of the River Walk; Citrus restaurant is a must-do.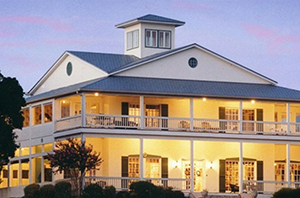 COUNTRY
Just an hour's drive from San Antonio, is Texas Hill Country, one of the Lone Star State's most picturesque secrets. Fields of wildflowers stretch for miles, and antique shops and wineries dot the landscape—which seems to stretch forever beneath the warm Texas sun.
Where to Stay
After a day of exploring, the 40-acre Rose Hill Manor (rose-hill.com), just outside of Fredericksburg, is the ideal spot to unwind. Sip iced tea in a rocking chair on the country-style porch or curl up with a book in the library with a glass of local wine.
---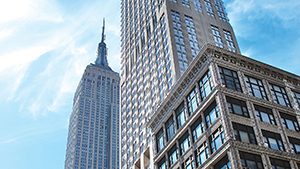 NEW YORK
TOWN
New York City can be a sensory overload for just about anyone. If you reside in the Big Apple, why not take a few days to get acquainted with what's in your own backyard! The largest city in the United States has numerous world-famous tourist hot spots, including Times Square, the Statue of Liberty, the Empire State Building, Central Park and Museum Mile along Fifth Avenue. But dig deeper to find the out-of-the-ordinary attractions like the Neue Galerie on the Upper East Side with its display of Austrian and German masterpieces housed in a Vanderbilt mansion. There's even a Viennese café serving tortes that alone make a visit worthwhile. Meanwhile downtown in Greenwich Village, independent shops beckon with cutting-edge pieces as well as traditional treasures. Browse the stores and galleries along West Broadway between Houston and Grand in SoHo or along nearby Elizabeth Street in Nolita. The city's vibrant restaurant scene is ever-changing. And of course, Broadway continues to produce more spectacular plays and musicals.
Where to Stay
The Langham Place, Fifth Avenue (langhamhotels.com) sets new standards for luxury. The ultra-exclusive hotel is skilled at pampering its guests. Complimentary shoe shines upon arrival, a town car available 24/7 to whisk you around town, access to the minibar, and spacious living quarters in the middle of Manhattan. Not enough? Those who wish to splurge (go ahead!) get even more luxury: state-of-the-art kitchens, espresso machines, and more. Best of all, it's within walking distance of great restaurants, and peaceful settings like Bryant Park.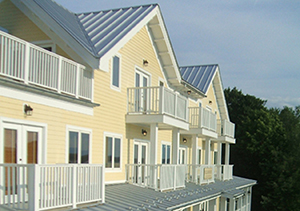 COUNTRY
A welcome escape from the fast-paced living of New York City, the Hudson Valley calls to one and all eager to relish the natural beauty of the surrounding mountains, taste the growing restaurant scene, and relax against the calming backdrop of the Hudson River. Here you'll find farm-to-table dining experiences, wineries alongside parks and outdoor spots that are the perfect places to unplug from the constant pace of urban life.
A vibrant montage of history unfolds along the Hudson's shores, culminating in the facades of West Point. Grand mansions command breath-stealing Hudson River views and include the Livingston estate in Annandale-on-Hudson; and Boscobel Restoration in Garrison. Looking for more adventure? There are craggy peaks and pine-scented forests to explore. Hiking, biking, kayaking, fishing and other outdoor diversions abound.
Where to Stay
The nine-room Rhinecliff (therhinecliff.com) is a beautifully restored boutique hotel with accommodations that are airy and feature antique beams and private balconies that afford spectacular river views. A complimentary homemade breakfast is a welcoming amenity every morning.
---