20 Questions to Increase Your Political Movie IQ
By Pat Collins
With a presidential election only weeks away, it's time to test your knowledge of past movies about Washington, campaigning, Foggy Bottom scandals, real life Presidents and fictitious ones. All the movies cited here are available on home video.
1. Daniel Day-Lewis won a Best Actor Oscar in a 2012 Steven Spielberg film. What President did he play?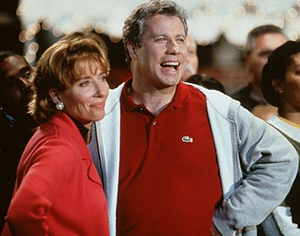 2. John Travolta and Emma Thompson were a Bill- and Hillary-like couple in this Mike Nichol's 1998 dramedy.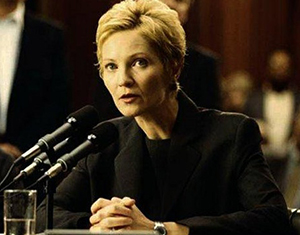 3. Name the 1939 Frank Capra movie in which Jimmy Stewart as an idealistic young Senator challenges the corrupt politicians on Capitol Hill.
4. To divert the public and media's attention from a potential White House scandal, a political fixer is hired to invent a fake war with Albania. Who are the two famous male stars of Wag The Dog?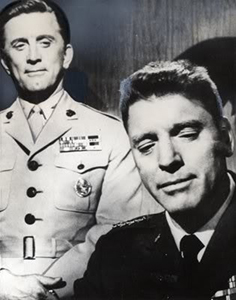 5. Broderick Crawford won an Oscar as a tyrannical Huey Long-like Southern Senator in what 1949 Academy Award winning film?
6. Robert Redford bought the screen rights to a sensational best seller and co-starred with Dustin Hoffman in the movie version. Name the movie and the book's authors?
7. When the President falls into a coma, a look-alike takes his place in the Oval Office. What actor played the stand-in POTUS in Dave?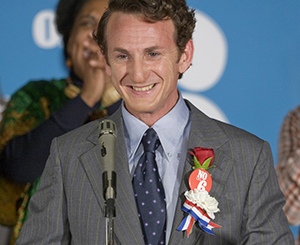 8. Who wrote, directed and starred in the mockumentary Bob Roberts named for a fictitious right-wing folk singer running for President?
9. Identify the esteemed actor who played former President Richard Nixon in the movie version of Frost-Nixon.
10. Name the equally esteemed Welsh actor who was cast as Nixon in a 1995 movie.
11. What is the title of Sean Penn's film for which he won an Oscar playing California's first openly gay politician?
12. Director Rob Reiner's The American President starred this actor as the widower Commander In Chief who falls for a pretty and smart lobbyist.
13. A flamboyant Texas Congressman initiates a fund to provide financial aid to the Afghan Mujahedeen during the Afghan-Soviet conflict in Charlie Wilson' War. Who played Wilson?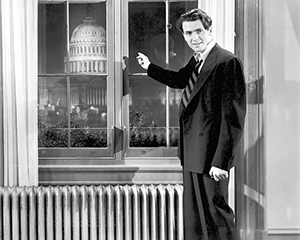 14. Identify the movie in which Joan Allen as an Ohio Senator is publicly humiliated during her vice presidential confirmation hearings by a Republican Congressman.
15. Who played the titular role in The Candidate?
16. Who directed and starred in the 1998 political satire Bulworth?
17. Who directed JFK?
18. Alan Alda as a fictitious married Senator with a mistress faces both personal and political consequences in this film which co-starred Meryl Streep.
19. Identify the political thriller in which the Joint Chiefs of Staff plan a coup d'état to oust the President and the Cabinet. (Hint: Burt Lancaster and Kirk Douglas co- starred).
20. Lawrence Harvey's character, Raymond Shaw, is a brainwashed veteran of the Korean War in this Cold War thriller. Frank Sinatra plays Shaw's superior officer.
---
ANSWERS:
1. Lincoln; 2. Primary Colors; 3. Mr. Smith Goes to Washington; 4. Dustin Hoffman; 5. All the King,s Men; 6. All the King's Men; 7. Kevin Kline; 8. Tim Robbins; 9. Frank Langella; 10. Anthony Hopkins; 11. Milk; 12. Michael Douglas; 13. Tom Hanks; 14.The Contender; 15. Robert Redford; 16. Warren Beatty; 17. Oliver Stone; 18. The Seduction of Joe Tynan; 19. Seven Days in May; 20. The Manchurian Candidate