Easy Go-To Recipes...
By Shari Bilt Boockvar, MS, RDN
Does this sound like you? Your life has become so hectic that you frequently turn to a frozen entree or take-out for a quick meal. But is it satisfying? Probably not. But continuous meals such as this can not only be costly on your wallet—but health as well.
So what's the solution? As a Registered Dietitian Nutritionist, I am going to share my quick and easy "Go-To" recipes when there's little time to cook. Most of these items you may already have in your kitchen or pantry! Just follow my simple formula, and you will be on your way to a tasty and nutritious meal.
---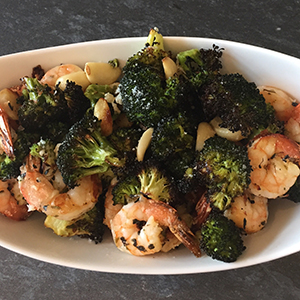 SLIDER BAG MEAL
You will need gallon-size plastic slider bags (like Ziploc or Hefty).
• 1 lb. raw lean protein (chicken, shrimp, sirloin, tofu)
• 4 cups fresh vegetables (if you like garlic, add lots of cloves)
• ¼ cup olive oil
• ¼ cup Parmesan or other grated cheese
• Italian seasoning, salt, and pepper, to taste
• Optional: 4 cups cooked whole wheat pasta or other whole grain
Make It
Place protein, veggies, and olive oil into the bag and shake. Pour into a baking dish or pan. Bake at 425 degrees for about 15 to 30 minutes, tossing halfway through. Remove from oven and sprinkle with Parmesan cheese. Return to oven and bake an additional 3 to 5 minutes. Gently stir and top with Italian seasoning, salt, and pepper to taste. Serve on top of whole grains, if desired. Makes 3 to 4 servings.
---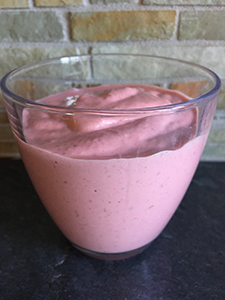 SUPER-SIMPLE PROTEIN SMOOTHIE
You will need a blender like Vitamix or Nutribullet.
• 1 cup plain Greek yogurt
• 1 Tbsp. nut butter (peanut, almond are good.)
• 1/2 to 1 cup frozen fruit
• ¼ cup water
• Optional: 1 Tbsp. cacao powder and/or handful of spinach
Make It
Blend all ingredients for about 30 seconds or until smooth. Pour into a cup and enjoy. Makes 1 serving.
---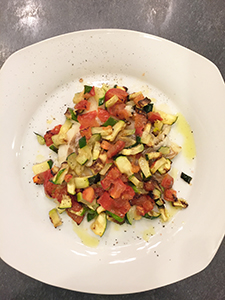 OLIVE OIL SPRAY MEAL
You will need a large roasting pan or cooking sheet.
• ½ to ¾ lbs. of raw lean protein (such as fish or chicken breast)
• 2 cups fresh vegetables (such as zucchini, tomatoes, sliced onions, and mushrooms)
• Olive oil spray
• Garlic infused olive oil
• Salt and pepper
• Optional: ¼ cup crumbled cheese such as blue or feta
Make It
Spray roasting pan or baking sheet with olive oil. Place protein in pan/sheet and arrange vegetables around protein. Spray entire meal with olive oil. Broil for about 15 minutes, then toss vegetables. Continue to broil for another 10 minutes or until protein is thoroughly cooked. If desired, add crumbled cheese on top and cook for an additional 3 to 5 minutes. Top protein with veggies, drizzle with garlic olive oil and add salt and pepper to taste. Makes 2 servings.
---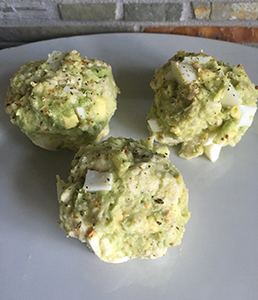 AVO-EGG-PROTEIN BALLS
A tasty meal eaten alone or paired up with your favorite salad.
• 1 hard-boiled egg, chopped
• ¼ avocado, mashed
• 1/8 to ¼ pound fresh sliced turkey breast, chopped
• Garlic seasoning salt
Make It
Place all ingredients in a bag or bowl and mash together. Form three golf-sized balls. Sprinkle with garlic seasoning salt (or other desired seasoning). If desired, place on top of your favorite salad. Salad dressing optional. Makes one serving.
---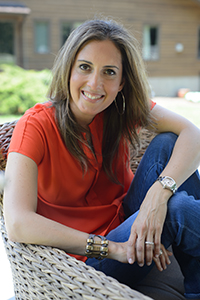 Shari Bilt Boockvar, MS, RDN is a nutritionist in New York and the tri-state area. She specializes in nutrition counseling and consulting for weight control and fitness and can be found blogging on her favorite products and recipes at:
Facebook: NutritionShari,
Instagram: NutritionShari2
NutrifactsForYou.com