Going Green
By Patricia Canole
Once upon a time, organic beauty products lined the bottom shelves at the local health food store. No more. The organic trend is widespread and its growth explosive. Beauty companies are reacting to consumer demands and what's happening in the food industry. With most of us taking note of what goes inside our bodies, it's raised the concern of what we put on the outside. Clearly, there's never been a better time to be a naturally radiant.
Today it's easier than ever to find top-quality "green" skin, hair and makeup products. Here, some of our favorites to include in your daily routine.
---

AFRICOLOGY USA
This company specializes in a luxury line of face and body care products made in South Africa containing indigenous plants, including Rooibos, African potato, along with essential oils. The active ingredients in the skin care products are potent agents in repairing and restoring damaged skin (africology-usa.com)
BEST BET
Anti-Oxidant Serum contains vitamin A palmitate for increased collagen and DNA stimulation. Especially good for eyes and lips.
---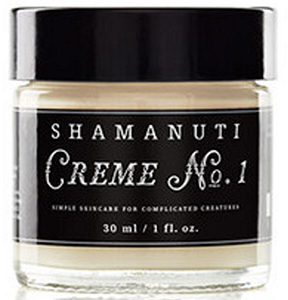 SHAMANUTI
Based in Boston this modern skincare line is built on the rich botanical heritage of the Americas. Ingredients like North Atlantic kelp and blue-green algae are carefully formulated to create luxurious products which optimize skin function while calming, nourishing and hydrating (shamanuti.com).
BEST BET
Opt for Crème No. 1 to balance imperfections and shine while providing stimulation cell repair. The formulation also blocks against pollution and sun damage.
---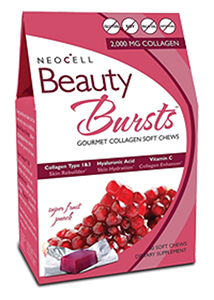 NEOCELL
The firm specializes in collagen-building supplements designed to promote overall wellness and beauty with ingredients that include skin-plumping collagen, hyaluronic acid, and vitamin C (neocell.com).
BEST BET
The chewable Beauty Bursts (30-day supply) are a delicious way to the radiant skin. A genuinely sweet way to being beautiful.
---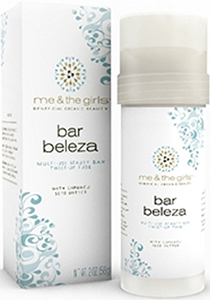 ME & THE GIRLS
This brand creates products using certified organic cupuacu butter that is sustainably harvested from the Amazon rainforest. You'll find a unique line of safe moisturizers and exfoliants that polishes and replenishes skin to silky-soft perfection (meandthegirls.com).
BEST BET
Bar Beleza, a solid stick consisting of capuacu butter, tanunu oil and coconut butter with vitamin E. This multi-use product can be a makeup remover, moisturizer and eye treatment.
---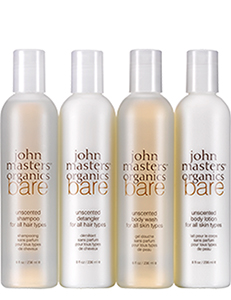 JOHN MASTERS ORGANICS
This company grew out of the desire to create a luxury beauty line that also respects the earth. The result: a culmination of work performed by people all over the world dedicated to growing and harvesting organic ingredients. With over 49 products to choose from, you could say it's a real labor of love (johnmasters.com).
BEST BET
Try the BARE shampoo and detangler that leaves hair healthy and shiny. While you're at it, indulge in body wash and body lotion for a head-to-toe luxurious feel. Each delivers superior results—scent-free!
---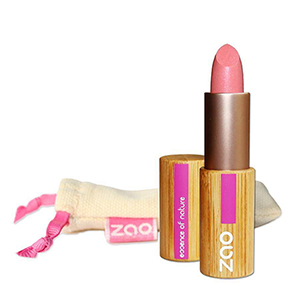 ZAO ESSENCE OF NATURE
This certified organic makeup line hails from Italy and uses essential minerals, antioxidants, amino and natural fatty acids to nourish and beautify (zaoorganicmakeup.com).
BEST BET
Zao Essence of Nature Lipstick goes on smooth—and lasts. Bonus: All lipsticks are refillable in bamboo packaging.
---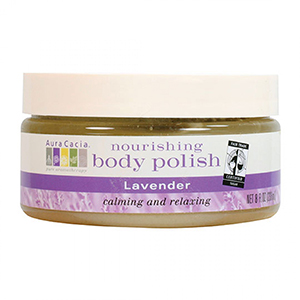 AURA CACIA
Derived from simple, pure mineral and botanical ingredients produced by nature, Aura Cacia products are free of synthetic chemicals and sustainably sourced (auracacia.com).
BEST BET
The Nourishing Lavender Body Polish is amazing. Organic sugar granules lift away dull skin while creamy shea butter, coconut oil, and vitamin E restore skin's vitality and radiance. The calming and relaxing aroma of lavender is a bonus.
---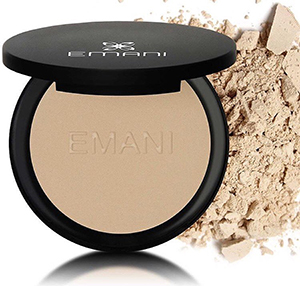 EMANI
These vegan cosmetics feature a luxurious line of makeup that beautifies your complexion. Emani provides a weightless, long-lasting wear without irritating even the most sensitive skin types. They maintain high-performance products for beauty enthusiasts and eco-conscious women who are as passionate about recycling as they are about Prada (emani.com).
BEST BET
Emani Flawless Matte Foundation is a blend of minerals, pigments and organic oils resulting in a natural matte finish. So good for your skin, the makeup brings out the best in your complexion. Hey, it's almost like wearing no makeup at all!