EATING TO FEEL YOUR BEST
By Cecilia Ruane
With Holiday 2016 around the corner, we thought about sharing some good expert advice for slimming down and looking your best for the festive party season.
EAT BREAKFAST
It jump-start your metabolism. And if you blow it off, you're more likely to reach for potato chips and high-calorie snacks at 11:30 AM.
DRINK WATER
Better than diet soda, it not only fills you up but flushes away toxins too.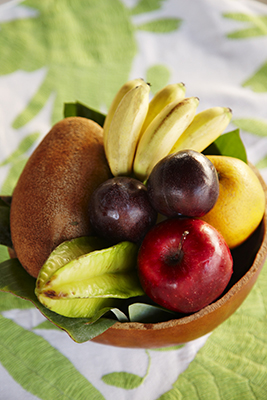 CHOOSE WISELY
Make your diet consist of fruits, vegetables, fiber, grains, such as whole wheat and barley, and small amounts of lean protein. Your skin will be fed, your eyes will be bright, and your nails will be healthy. This gives you every option to look as good as you can.
SLEEP WELL
Sleep deprivation is a scenario for losing control of eating. It can particularly increase a craving for carbs.
PACK A SNACK
To avoid a drop in blood sugar and a craving for candy bars, keep a nutritious snack nearby. A plastic bag containing a low-fat cheese like Laughing Cow Light, which does not need refrigeration for a day, and two or three high fiber crackers is great. Or, sugar-free hot chocolate mix and an apple will warm you up quickly on a chilly day. Other snack options: soy crisps, a small amount of nuts, all natural peanut butter on a celery stick, or a container of fat-free yogurt.
SKIP THE BOOZE
Cut out alcohol; it can make your face look puffy. Skipping salty foods will also help stave off puffiness, ensuring that you'll look nothing less than radiant!