CULINARY PRACTICE
By Trish Connolly
As you might expect in a city filled with ethnic and health-conscious dining spots, some culinary schools have widened their curriculum and offer a wide range of global cuisines. For a quick afternoon refresher or weekend class, check out one (or two) to sharpen your culinary skills.
---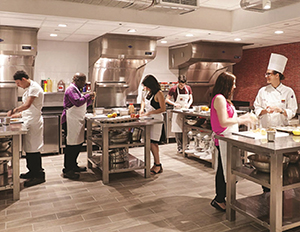 INSTITUTE OF CULINARY EDUCATION (ICE)
Sauté, grill, reduce, plate, taste and learn. Enroll in a class at ICE and that's exactly what you will be doing. More than 26,000 people sign up annually for the school's 1,500 classes. Courses are given in a state-of-the-art professional kitchen and conclude with a family-style meal. Choose from classes that range in focus and discipline, like Cooking for Couples or Culinary Essentials. From perfect Thai curry and Indian cuisine to farmer's market favorites (with a visit to the Union Square Greenmarket) to cooking comfort food classics, you'll discover new talents and be a Top Chef for your family and friends.
INSTITUTE OF CULINARY EDUCATION
50 West 23rd St.
recreational.ice.edu
---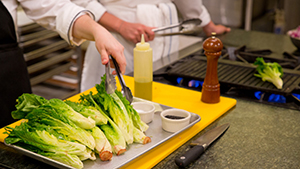 NATURAL GOURMET INSTITUTE
More than 35 years ago, Dr. Annemarie Colbin started the Natural Gourmet Cookery School in the kitchen of her Upper West Side apartment. Over the decades it has become so popular worldwide that today the renamed Natural Gourmet Institute has become the leader in health-supportive culinary education and has graduated over 2,500 chefs from over 45 countries. The school offers instruction in food that's not only good to eat but also good for you. Scheduled classes include Amazing Desserts, Homemade Tofu, and Holiday Gifts. You'll be using whole grains, legumes, nuts, seeds, eggs, sea vegetables, and natural sweeteners, among other ingredients, to make wholesome, energy-giving edibles.
NATURAL GOURMET INSTITUTE
48 West 21st St.
naturalgourmetinstitute.com
---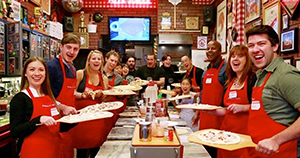 PIZZA A CASA PIZZA SCHOOL
In the heart of Little Italy is Mark and Jenny Bello's very own Pizza a Casa Pizza School. Here you'll discover how to make quality pies at home (no pizza oven required). The four-hour class covers everything you'll need to know for pizza perfection: dough making, shaping, topping, and baking. Opened in 2010, the school has attracted pizza lovers from near and far (some 30,000 in fact) who agree the art of pizza making is an unforgettable experience. The culinary camaraderie you'll find here is like none other. By the way, there are special classes just for couples or cheese-specific exploring secrets of mozzarella.
PIZZA A CASA PIZZA SCHOOL
371 Grand St.
pizzaschool.com
---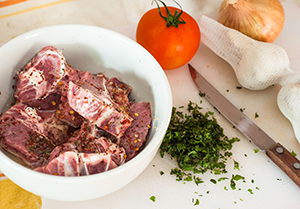 JULIE SAHNI INDIAN COOKING SCHOOL
Award-winning cooking teacher and former executive chef of Indian restaurants in New York City, Julie Sahni is the proprietor of the Julie Sahni Indian Cooking School. Ms. Sahni has also authored many cookbooks, including Savoring India: Recipes and Reflections on Indian Cooking, which garnered the Best International Cookbook Award. She has served on the faculty of New York University and Boston University's culinary programs. As if that weren't enough, Ms. Sahni also hosts annual cultural and culinary tours to India. Her first love, however, is her culinary school where students learn the cultural and religious philosophies behind different Indian cuisines. The four-hour Taste of India Workshop and Nan, Kulcha & Samosa Workshop are favorites; however, the school also offers Vegetarian, Ayurvedic Healing Vegetarian, and even Gluten-free classes.
JULIE SAHNI INDIAN COOKING SCHOOL
101 Clark St.
Brooklyn, juliesahni.com
---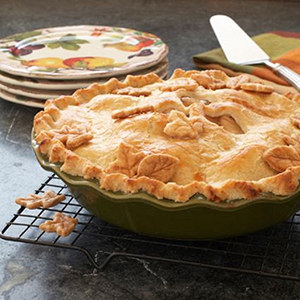 SUR LA TABLE
You'll leave completely satisfied after attending a class at the Sur La Table kitchenware shop, where classes, both demonstration and hands-on, include tasting-size portions of seasonal dishes. This month look for workshops including Thai Restaurant Favorites, Date Night Modern Tuscan Cooking, Confident Cooking (a three-part series), and Autumn Pies & Tarts.
SUR LA TABLE
306 West 57th St.
surlatable.com
---