SWEET SENSATION
By Emily Costa
There's something about cooler weather that makes warm apple pie sound so deliciously inviting. They bring back memories of holidays and the idea of a comforting treat to go along with a crisp fall evening. It's inevitable that from October to December, we will indulge in sweets, no matter how healthy our diets are! So, instead of always trying to cut out these fond memories, let's take a step back and rethink dessert—the healthy way!
---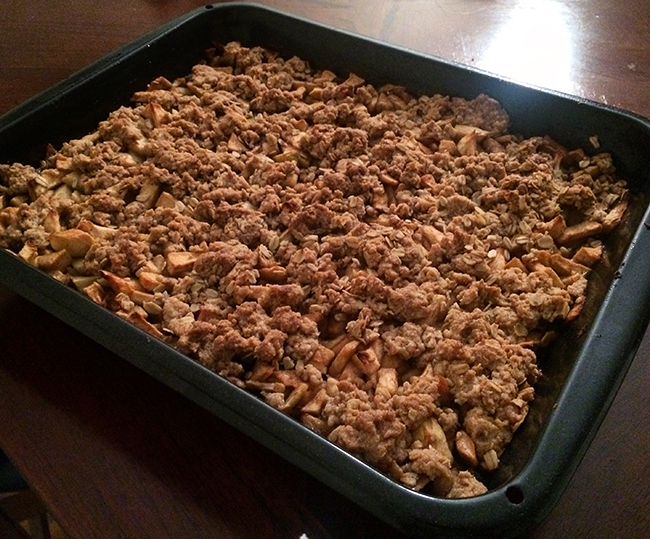 APPLE CRUMBLE
Let's start with apples, arguably the most popular go-to fruit to incorporate in desserts throughout the year; especially in the fall and winter. Apples are an excellent source of fiber and vitamin C. Most commonly seen in a famous family recipe for apple pie; this fruit is not an ingredient to be overlooked when thinking about a healthy dessert. Because of their high fiber content, they are naturally filling, which helps curb the urge to indulge!
I love the versatility of apples for baking and cooking. A simple, yet delicious, recipe is my take on a traditional apple crumble. Swapping out gluten-free oats for regular oats, and cornstarch for the flour in the filling, while cutting back on added sugar, you can still indulge in this fall treat with half the amount of guilt!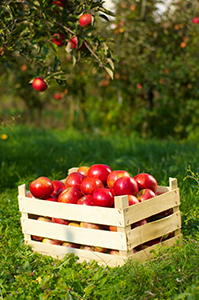 The Recipe
• 4 Apples peeled and cored (preferably Cortland or Granny Smith)
• ¼ Cup of sugar
• ½ Tsp vanilla
• 1 Tbsp cornstarch
• 1 Tsp cinnamon
• 1 Tsp fresh lemon juice
Topping
• 1 Cup gluten-free oats
• ⅓ Cup brown sugar
• ½ Cup gluten-free flour blend
• ½ Tsp cinnamon
• ¼ Tsp nutmeg
• ⅓ Cup of melted butter
Toss all ingredients for the filling in a large mixing bowl. Make sure the apples are all evenly coated. Spoon into a 9" pie dish or cake pan and set aside. For the topping, whisk the brown sugar, oats, and flour together. Add the cinnamon and nutmeg. Once combined, mix in the melted butter until it's a crumbly texture. Sprinkle the topping over the apple mixture. Bake for 30 minutes at 350 degrees or until the apples are soft, and the top is golden brown. If the top is browning too quickly, add aluminum foil to the top for 10 minutes. Allow to cool for at least 10 minutes so everything sets.