ON THE BIG SCREEN
By Pat Collins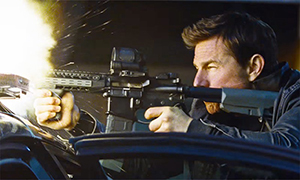 JACK REACHER NEVER GO BACK
RATED R
Despite the warning in the title, Reacher goes back to the military unit he once commanded for personal reasons. His successor Major Susan Turner (Cobie Smulders) is behind bars wrongly accused of treason. After busting her out of jail, Reacher and Turner move at lightning speed to outrun those involved in a military conspiracy. Reacher fans should expect an action packed cross country mission. The film is based on Reacher creator Lee Child's 2013 best seller—the 18th book in the series. Full Disclosure: A family member was involved in the film's production.
---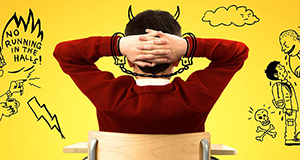 MIDDLE SCHOOL THE WORST YEARS OF MY LIFE
RATED PG 13
The sixth grader Rafe Khatchadorian (Griffin Gluck) refers to his junior high as the Hills Village Prison For Middle Schools. He has many reasons to dread being the new kid in the class. One example: The clueless principal dictates that "creativity has no place in this school." The movie is based on James Patterson's 2011 best seller and was reportedly financed in part by Mr. Patterson whose books for grownups Along Came A Spider, Kiss The Girls among others have made him one of the country's most financially successful authors. The movie company Lionsgate wisely scheduled a Columbus Day weekend opening to attract kids and parents looking for a family-friendly movie.
---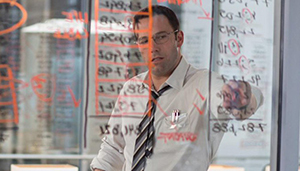 THE ACCOUNTANT
RATED R
Ben Affleck who gave less than a memorable performance in the critically panned Batman v Superman plays Chris Wolff the titular character whose clients are wealthy mobsters. J.K. Simmons brings his commanding presence to the role of a U.S. Treasury Agent who is convinced Wolff is not the small town CPA he claims to be. One of Wolff's colleagues describes him as "having more in common with Einstein and Mozart than the rest of us". But unlike the geniuses mentioned above, Wolff is the man who knows too much about other people's money and wakes up every day wondering if it will be his last.
---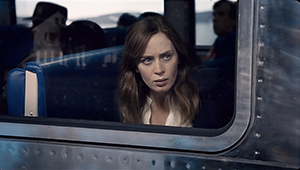 THE GIRL ON THE TRAIN
RATED R
The film adaptation of Paula Hawkins phenomenally successful thriller arrives in theaters with a few changes. The location is New York, not London, and the commuter train of the title travels through Westchester, not the London suburbs. The Help's director Tate Taylor cast British actress Emily Blunt, the costar of Edge Of Tomorrow and Sicario, as the jobless, alcoholic Rachel Watson who is emotionally derailed by a failed marriage. During her trips on Metro North, Rachel becomes creepily obsessed with a young wife and husband she frequently sees from her window seat. Coincidentally, the attractive couple—Megan and Scott—are neighbors of Rachel's ex-husband and his new wife. The plot thickens when Megan mysteriously disappears. Mr. Tate assembled a solid supporting cast which includes Justin Theroux as Rachel's former spouse. All aboard for a guaranteed box office hit.
---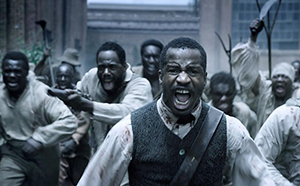 THE BIRTH OF A NATION
RATED R
Director and actor Nate Parker's film won the prestigious Grand Jury Prize and the Audience Award at the Sundance Film Festival in January. Mr. Parker devoted eight years to bringing the story of Nat Turner's 1831 slave rebellion to the big screen. His film covers Turner's life from a childhood spent picking cotton on a Virginia plantation to his adult years as a popular and respected leader of his enslaved people. Sundance critics who gave the film glowing reviews compared it to the Academy Award winning 12 Years A Slave and Glory. The director who plays the adult Turner purposely chose a title associated with D.W. Griffith's racist 1915 movie which glorified the Ku Klux Klan.
---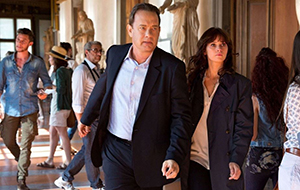 INFERNO
RATED PG 13
Tom Hanks and Ron Howard reunite for Harvard symbolist Robert Langdon's third adventure in a sequel to Dan Brown's The Da Vinci Code and Angels and Demons. The film begins with Langdon in a Florence hospital. How he got there, he can't recall. Sinister forces are at work and before he can sample the hospital's gelato and pasta choices he is running through the dark streets of the city with the young, brainy Dr. Sienna Brooks (Felicity Jones) to elude their enemies who include a female assassin and an MI5/CIA-like consortium. One of Inferno's most intriguing and dangerous characters is a billionaire geneticist committed to saving an overpopulated Earth by releasing a virus that will kill millions.
---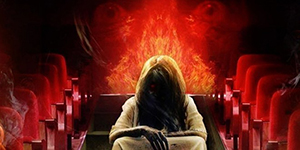 OUIJA: ORIGIN OF EVIL
RATED PG 13
The theatrical release is well-timed to coincide with Halloween. The supernatural thriller which is a prequel to the 2014 original, features a new cast and is set 50 years before the events which transpired in the first movie. A widowed mother and her two daughters are phony psychics in the séance business. In the payback-is-a-you-know-what-department: one of the daughters is possessed by an evil spirit. But looking on the positive side, the experience may make for an unusual college entrance essay one day—or not. Cast members include Elizabeth Reaser, Annalise Basso, and Henry Thomas. Yes, he is the Henry Thomas who starred in Steven Spielberg's ET!
---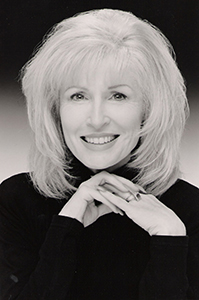 About Pat Collins
Pat Collins is a three-time Emmy award-winning film, theater and entertainment critic/reporter. Her outstanding media credits include WCBS-TV, Good Morning America and WWOR-TV. She is a contributor to CUNY-TV's Arts and The City program and the host of several Broadway specials including Kinky Boots On Broadway, Fiddler On The Roof: Back On Broadway, and The Road To The Tonys.