ON THE BIG SCREEN
By Pat Collins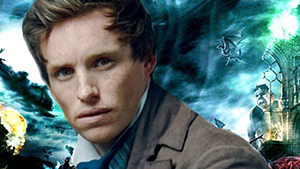 FANTASTIC BEASTS AND WHERE TO FIND THEM
RATED PG 13
For millions of Muggles everywhere no pop culture event is more anticipated than the 3D adventure with a screenplay by Harry Potter's creator J.K, Rowlings. Oscar winner Eddie Redmayne plays the eccentric magi zoologist, Newt Scamander, who leaves London for New York in 1926 to attend the Magical Congress of the United States Of America. He brings with him a suitcase full of mischievous magical creatures—and when they escape unfortunate events ensue. Members of the New Salem Philanthropic Society, which is an early 20th-century version of the 17th-century Salem witch hunters, vows to destroy the wizarding world. Director David Yates' guaranteed blockbuster introduces a slew of new creatures including the small furry Niffler, Thunderbird, whose powerful wings are capable of creating storms; the sharp-fingered Bowtruckle; and the frightening big-eyed beast, Demiguise, whose pelts are used to make invisibility cloaks—but not Harry's.
The film is inspired by Ms. Rowling's 2001 book written under the pseudonym of Newt Scamander, a character expelled from Hogwarts. In addition to Mr. Redmayne, the other human stars are, Samantha Morton, Jon Voight, Carmen Ejogo, Dan Fogler, Jacob Kowalski, and Colin Farrell playing the Director of Magical Security. According to box office mojo, the global gross of the eight previous Harry Potter movies adds up to over two million dollars. That buys a lot of butterbeer.
---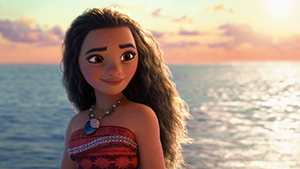 MOANA
RATED PG
Opens: November 23rd
On November 23 Disney introduces a new spunky teenage heroine in Moana (voiced by native Hawaiian Auli'i Cravalho). The score to the animated comedy adventure was written by Hamilton creator Lin-Manuel Miranda.
---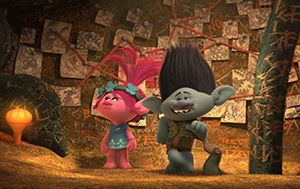 TROLLS
RATED PG
Opens: November 4th
The Trolls which makes movie stars of the ubiquitous dolls has a stellar voice cast which includes Anna Kendrick, Justin Timberlake, and James Corden.
---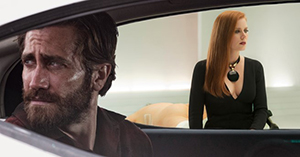 NOCTURNAL ANIMALS
RATED R
Opens: November 18th
The thriller from director Tom Ford starring Amy Adams opens in theaters one week after her space aliens movie Arrival debuts. In the latter, she plays a linguist who is tasked with interpreting the language of unwanted visitors from outer space. In the former, Amy's character, a divorced LA art dealer, is troubled by the plot of her ex-husband's new novel. Jake Gyllenhaal, Isla Fisher, and Michael Shannon co-star. Mr. Ford, the preeminent fashion designer, previously directed the Oscar-nominated 2009 film A Single Man.
---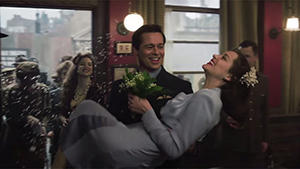 ALLIED
NOT RATED
Opens: November 23rd
Director Robert Zemeckis' World War 2 thriller has received more worldwide media attention than either he or his Allied producers ever expected because of gossip surrounding its two stars—Brad Pitt and Oscar-winner Marion Cotillard. Various news sources reported Angelina Jolie's decision to divorce her husband was based on her suspecting an alleged on-location affair between him and Ms. Cotillard. In the film, she plays a glamorous French secret agent living in Casablanca where "of all the towns in the world" Mr. Pitt's character, a Canadian spy, is also stationed. Will the free publicity boost Allied's box office numbers? Probably. The line I quoted above was written by Casablanca's Oscar-winning screenwriters Julius and Philip Epstein and Howard Koch.
---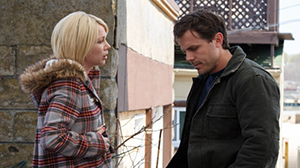 MANCHESTER BY THE SEA
RATED R
Opens: November 18th
"Can a broken man heal?" That question is posed in director/screenwriter Kenneth Lonergan's film set in a small seaside Massachusetts town. Lee Chandler (Casey Affleck) who years ago moved to Boston returns home to attend his brother's funeral. To his surprise, he is named in the will as the legal guardian of his teenage nephew, Patrick (Lucas Hedges). Lee's other emotional challenge emerges when his ex-wife Randi (two-time Oscar winner Michelle Williams) dredges up a past tragedy. Mr. Affleck who, like his brother Ben, is a native Bostonian easily masters the distinct New England accent. The indie film which was enthusiastically received at Sundance will receive many nominations when the Independent Spirit Awards and the Oscar contenders are announced.
---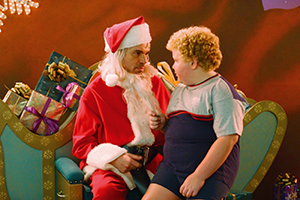 BAD SANTA 2
RATED R
Opens: November 23rd
Billy Bob Thornton once again puts on the red suit as a grumpy, dipsomaniac Chicago department store Santa in the sequel.
---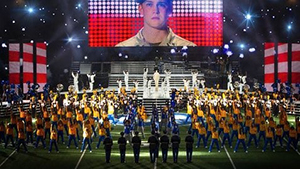 BILLY LYNN'S LONG HALFTIME WALK
RATED R
Opens: November 11th
Ang Lee, the Oscar-winning director of Life Of Pi and Brokeback Mountain, shot his first war movie in 120 frames per second. Most films are shot in 24 FPS. Expect an immersive experience as the decorated Iraq War hero recalls the horrors of the battlefield while participating in a Super Bowl half-time ceremony honoring Billy and other brave veterans. Newcomer Joe Alwyn has the title role. Other key cast members are Vin Diesel, as Billy's commanding officer and Kristen Stewart playing Billy's sister. The film is based on author Ben Fountain's best seller. One memorable quote: "It is weird to be honored for the worst year in my life."
---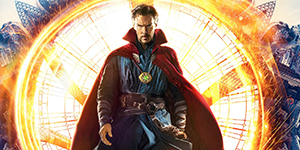 DOCTOR STRANGE
RATED PG 13
Opens: November 4th
Benedict Cumberbatch, whose enviable resume includes playing the title roles in Hamlet, Sherlock Holmes, and Hawking, makes his superhero debut as Marvel's Doctor Strange. Before he acquired his new identity and the special powers that go with it, Stephen Strange was a New York neurosurgeon whose medical career ended in a tragic automobile accident. On a trip to Nepal, he encounters a sorcerer (Tilda Swinton) and soon after he is casting spells and dealing with the villain Kaecilius (Mads Mikkelsen). Marvel fans reportedly were impressed with the surrealistic visuals in the coming attractions trailer but angry with director Scott Derrickson for casting Ms. Swinton as the Ancient One who is an Asian man in the comic books. In the trivia department, Mr. Cumberbatch is the first big screen superhero who in real life was named a CBE (Commander Of The Order Of The British Empire) by Queen Elizabeth.
---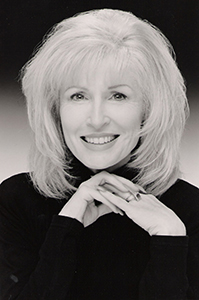 About Pat Collins
Pat Collins is a three-time Emmy award-winning film, theater and entertainment critic/reporter. Her outstanding media credits include WCBS-TV, Good Morning America and WWOR-TV. She is a contributor to CUNY-TV's Arts and The City program and the host of several Broadway specials including Kinky Boots On Broadway, Fiddler On The Roof: Back On Broadway, and The Road To The Tonys.