PAT COLLINS' PICKS OF HOME ENTERTAINMENT RELEASES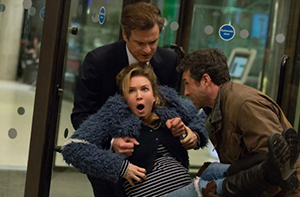 BRIDGET JONES' BABY
Rated R
The 2016 version of Bridget books guests for a London TV talk show. Despite her demanding job, she remains the adorably irrepressible and often irresponsible single woman who makes questionable decisions concerning her personal life. One of those decisions results in an unexpected pregnancy and the question is who the father is—her now divorced old flame, Mark Darcy (Colin Firth) or an American billionaire businessman Jack Quant (Patrick Dempsey). Ms. Zellweger volunteered to gain the 20 required pregnancy pounds—that alone should qualify her for an award. Emma Thompson, who plays Bridget's imperturbable gynecologist, also authored the screenplay. Unlike a nine month pregnancy the movie's plot is predictable but nonetheless the comedy delivers for Bridget fans.
---

FLORENCE FOSTER JENKINS
Rated PG-13
Florence Foster Jenkins was to opera what the Kardashians are to reality television. Devoid of talent but not lacking in self- confidence Mrs. Jenkins (Meryl Streep), a New York socialite in the 30's and 40's, spent a considerable amount of her inherited fortune on presenting a one-woman concert at Carnegie Hall. Her longtime domestic partner, and Shakespearean actor St. Clair Bayfield (a splendid Hugh Grant) persuaded the press and cafe society to attend the much-publicized event. The night was a public humiliation for Mrs. Jenkins. Years later Marilyn Horne the renowned mezzo-soprano remarked: "Maybe she did not know how badly she sang." Subtle comic relief is provided by Simon Helberg as Florence's shy accompanist. Mr. Helberg who plays Howard Wolowitz on The Big Bang Theory more than holds his own with the film's multi-Oscar winning star. Marvelous Meryl who has a first-rate singing voice delivers another extraordinary performance as the millionaires who could not carry a tune. Despite a first-class cast, Florence Foster Jenkins—directed by Stephen Frears—never strikes an emotional chord.
---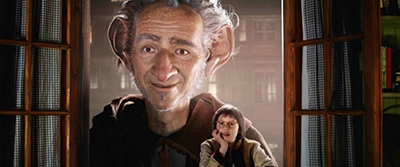 BFG
RATED PG
A lonely child is befriended by an unusual creature and with him sets out on a life-changing adventure. That brief plot summary describes Steven Spielberg's remarkable classic ET as well as his less memorable BFG. Its 8-year-old heroine, whose home is a dreary London orphanage, is abducted and transported to Giant Country by its only non-flesh eater—The Big Friendly Giant—a digitized Mark Rylance. The BFG's efforts to save the plucky, quick thinking Sophie Ruby Barnhill from an unfortunate fate will entertain grammar school children 7 and up—and their parents too. After many narrow escapes, Sophie writes Queen Elizabeth warning of the existence of killer giants and their monstrous plan to destroy Buckingham Palace and all of London. Rest assured the Giants are no match for the feisty Queen, her young and brave subject and the BFG. Miss Barnhill delivers an excellent performance, and there are never enough superlatives to describe Mr. Rylance—one of the great film and stage actors of our time received an Oscar for Mr. Spielberg's Bridge of Spies.
---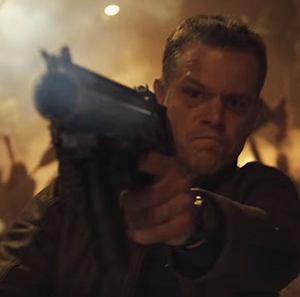 JASON BOURNE
Rated PG-13
My favorite amnesiac assassin Jason Bourne and the memory challenged fish Dory have something in common. Both learned the truth about their respective parents in commercially successful sequels. Mr. Damon's anti-hero, acting on information contained in classified CIA documents provided by fellow agent Nicky Parsons (Julia Stiles), resolves to find and kill those responsible for his father's murder. Returning for his fifth Bourne movie, Mr. Damon, reunited with Paul Greengrass, the director of the Bourne Ultimatum and the Bourne Supremacy. The latter remains the best in the series. Tommy Lee Jones brings his reliable I'm-in-charge-here-gruff on screen personality to the role of Bourne's boss, CIA director Robert Dewey. Alicia Vikander, an Oscar winner for The Danish Girl, is a new Langley analyst and Vincent Cassel's character, "The Asset," briefly appears in a failed attempt to bump off the title character. How many writers did it take to come up with that codename for the CIA's asset in Athens? Once again Mr. Damon, in top form, spends 80 percent of his time racing from one European destination to the next. This fifth installment is entertaining except for the last 20 or so minutes during which Bourne and agency hit men engage in an unexceptional gun blazing showdown at a Vegas convention. What are the Vegas odds on a sixth Bourne movie? Zero if Mr. Damon declines the offer.
---

RAY DONOVAN
SEASON 4
The fictional LA fixer played by the Emmy-nominated Liev Schreiber resolves or eliminates the messy problems of LA's one percenters. During the show's hiatus Mr. Schreiber and fellow Tony winner Janet McTeer raise the temperature at the Booth Theater as former lovers who conspire to destroy the reputations of their unsuspecting victims in Les Liaisons Dangereuses. The limited run ends January 22.
---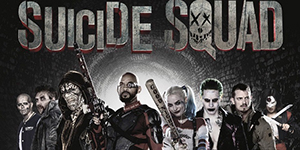 SUICIDE SQUAD
Rated PG-13
One of the year's worst movies stars some of Hollywood's best but not even an impressive ensemble cast can save this film with its absurd plot and risible dialogue. Viola Davis' character Amanda Waller, a scheming high ranking government intelligence officer, gives a team of DC comic book super villains a temporary get out of jail card and promises to reduce their sentences in exchange for using their unique skills to complete a dangerous assignment. Deadshot (Will Smith) Harley Quinn (Margot Robbie) and their fellow antihero squad members are sent on a secret mission to Midway City—a thinly disguised NYC—where zombies, a decidedly nasty creature named The Enchantress, and government forces have converged for what is an underwhelming showdown. Harley's motivation to participate in Waller's plan is predicated on Waller's promise to reunite Harley and her lover, the imprisoned psychotic Joker (Jared Leto). On the villain rating scale, he registers a one with blame assigned to director David Ayer and not Mr. Leto. Note to the good people at Warner Bros. Heath Ledger's performance as The Joker in The Dark Knight will never be matched. Mr. Leto should be the last to be cast in the role. Despite nearly universal negative reviews, Suicide Squad is a mega hit. Its global box office take is $745 million and counting.
---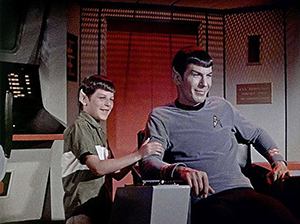 FOR THE LOVE OF SPOCK
Adam Nimoy's documentary about Mr. Spock was intended to coincide with Star Trek's 50th anniversary. Instead, it became a tribute to his father's life and career after Mr. Nimoy's death in February 2015. A self-made Renaissance man, Mr. Nimoy was an author, photographer, songwriter, and director. He directed Equus on Broadway, the movie comedy Three Men And A Baby, and two Star Trek films. Adam's documentary features interviews with the new Enterprise crew—Chris Pine, Zachary Quinto, Zoe Saldana, Karl Urban, and Simon Pegg. Also, William Shatner, director JJ Abrams who revived the Trek movie series, and astrophysicist Neil De Grasse Tyson. Last year an asteroid was named in Mr. Nimoy's honor. For The Love Of Spock is available on DVD Blu-Ray, VOD, and iTunes.
---
HOLIDAY MOVIES ON HOME VIDEO
IT'S A WONDERFUL LIFE (1946)
Director Frank Capra's acclaimed 1946 classic with Jimmy Stewart, Donna Reed, and Henry Travers as George Bailey's guardian angel Clarence.
A CHRISTMAS CAROL (1951)
There are three versions of the Dickens classic, but I prefer this British film with Alistair Sim as Scrooge.
A CHRISTMAS STORY (1983)
This movie is based on humorist Jean Shepherd's memoir of asking Santa for a Red Ryder Bb Gun when he was a kid in the 1940's.
HOLIDAY INN (1942)
The musical comedy with Fred Astaire, Bing Crosby, Virginia Dale, and Marjorie Reynolds singing and dancing to an Irving Berlin score that includes White Christmas.
ELF (2003)
The comedy starring Will Ferrell as Santa's helper looking for his dad in NYC.
NATIONAL LAMPOON'S CHRISTMAS VACATION (1989)
The 1989 Griswold family's disastrous holiday starring Chevy Chase. SCROOGED (1988) Don't miss the modern comedic version of A Christmas Carol with Bill Murray.
JOYEUAX NOEL (2005)
A brief Christmas Eve truce between French, Scottish and German soldiers on the front lines during the First World War. The film is an excellent French language movie with subtitles.
POLAR EXPRESS (2004)
A child's wish to see Santa Claus on Christmas Eve is granted.
HOME ALONE 2 (1992)
Macaulay Culkin's character and the rest of his family are separated for the holidays when he mistakenly boards the wrong plane.
LOVE ACTUALLY (2003)
Holiday-themed romantic comedy with Hugh Grant, Laura Linney, Alan Richman, Colin Firth, Liam Neeson and Kiera Knightley.