TASTY BITES
By Caroline Mark
Some people have luck; others create it. Joy Pierson and Bart Potenza, the visionaries behind the beloved Candle Cafe, Candle 79 and Candle Cafe West, have both.
Their story begins in the summer of 1984 when Potenza, who is 79 (and doesn't look a day over 60) purchased Sunny's a highly regarded health food store and juice bar on the Upper East Side. In honor of the previous owners' nightly ritual of lighting candles to bless their establishment, Potenza renamed it the Healthy Candle and made it his own.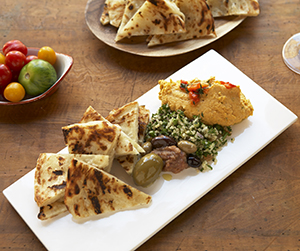 Mezze Plate - Photo by Kate Mathis
ON THE MENU
Over the next ten years, the Healthy Candle morphed from a happening joint into a full-service juice bar and cafe, featuring fresh, tasty, plant-based soups, sandwiches, salads, and entrées. Not only was it a huge hit with the community, but it was also a favorite of a vivacious, dark-haired woman named Joy Pierson, who was a frequent customer. Pierson was a nutritionist, writer, and health advocate. She and Potenza fell in love, and in 1988 she joined him at the Healthy Candle. Together, they created menus tailored to the nutritional needs of all their customers, many of whom were clients from Pierson's private practice.
Together, the couple was dedicated to "making people happy and satiated with high-quality comfort food that's better tasting, better for you, and better for the planet," says Pierson. In their quest to make the planet better for future generations, for the past 11 years, Pierson served as board chair for the New York Coalition for Healthy School Food, which introduces plant-based foods and nutrition education to schools nationwide.
LUCKY DAYS
Soon they dreamed of expanding, but that required an infusion of cash which they didn't have. This is where luck came into play, in the form of—yes—a lottery ticket. (Really!) On Friday the 13th of August, 1993, the couple won $53,000 in the NY State Lottery, enough to confirm to them that Candle Cafe, which opened a year later, was meant to be. Since then, the restaurant has been continually rated as one of the best vegetarian restaurants in the country and was the first restaurant in New York City to be certified by the Green Restaurant Association.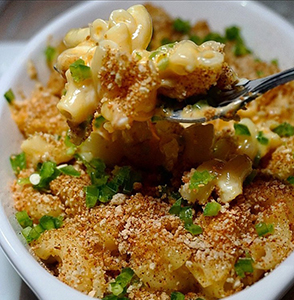 Photos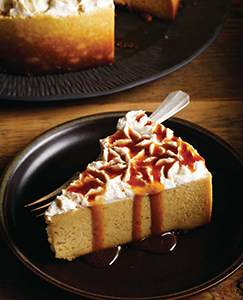 Courtesy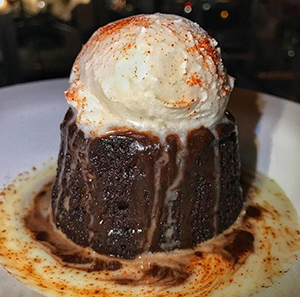 of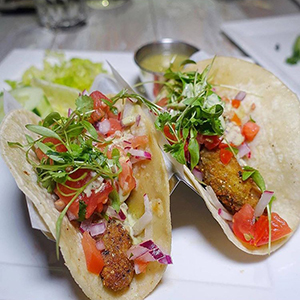 Candle Café
"Eating delectable plant-based food is a choice that impacts not only individual health but also the health of the planet," says Potenza, who adds that 90 percent of their customers are not vegetarian; they just love great food. The couple, along with their extraordinarily talented chefs, Jorge Pineda and Angel Ramos, has published three cookbooks: The Candle Cafe Cookbook, Candle 79 Cookbook and Vegan Holiday Cooking from Candle Cafe.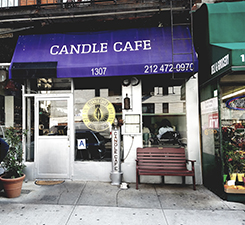 Photo by Niamani Brown
FINE DINING
But why stop there? Nine years later, they opened Candle 79, an upscale, two-story restaurant that serves organic plant-based cuisine in a more elegant setting, along with organic wine and a full eco-bar, highlighting organic and sustainably made spirits and libations. Candle 79 has twice been rated as Zagat's number one vegetarian restaurant; it's a favorite of residents, politicians, and celebrities including Woody Harrelson, Alicia Silverstone, and David Duchovny.
After much public demand, the couple went west: In April of 2012, they opened Candle Cafe West, a kosher venue, with a spacious bar and an inviting atmosphere, that can accommodate over one hundred guests. "We're now feeding three generations," says Pierson. "We have guests who've been supporters since the beginning, who now come here with their grandchildren. And all three Candle restaurants can accommodate dietary considerations including gluten-free."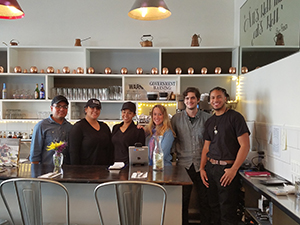 Photo by Niamani Brown
As such, this past summer, they did a full renovation on the original Candle Cafe on Third Avenue, giving it a modern vibe with clean lines and sleek, eco-friendly decor. The innovative menu focuses on smaller plates, introducing mouth-watering fare like arame-cornmeal crusted fried avocado tacos, raw zucchini enchiladas, crispy lemon Brussels sprouts topped with shallots and almond cream, and macaroni and cheese with a jalapeno kick. The previous beer and wine only bar was elevated to integrate organic spirits, resulting in an inspired specialty cocktail menu. The coconut mojito is an absolute must and paired with pumpkin cheesecake is a guilt free indulgence.
"The chefs create beautiful photo-worthy plates and diners love to share their delicious experiences on social media," says Pierson. The great thing is that all of our guests, especially the millennials, care about what they're eating, care about the planet, and care about making a difference. They want to share that, and they know that we do too."
For more information on Candle Café and its locations, visit candlecafe.com.
---
SWEET POTATO LATKES with ALMOND CRÈME FRAÎCHE
Who doesn't love latkes? Although we always serve them for Passover, we also make them year-round, as party appetizers and a side dish. Our crispy pancakes are made with a mix of russets, sweet potatoes, and fresh chives, and we top them with a dollop of creamy almond crème fraîche. To ensure that your latkes are crisp, be sure to squeeze out as much water as possible from the shredded potatoes before you add them to the other ingredients. Note that the almonds are soaked overnight.
ALMOND CRÈME FRAÎCHE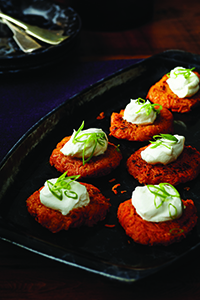 Sweet Potato Latkes With Almond Crème Fraîche - Reprinted with permission from Vegan Holiday Cooking, by Candle Family Foods, LLC, copyright 2014, published by Ten Speed Press, an imprint of Penguin Random House LLC. Photography copyright 2014 by Jim Franco.
2 cups sliced almonds
2 tablespoons fresh lemon juice
3 tablespoons canola oil
½ cup water
1 ½ teaspoons sea salt
SWEET POTATO LATKES
1 pound russet potatoes, peeled and rinsed
1 pound sweet potatoes, peeled and rinsed
½ teaspoon sea salt
½ teaspoon freshly ground black pepper
3 tablespoons extra-virgin olive oil
1 white onion, finely chopped
3 tablespoons chopped fresh chives
1 cup dried bread crumbs
¼ cup Earth Balance Natural Buttery Spread or extra-virgin olive oil, plus more as needed.
To make the crème fraiche: Put the almonds in a large bowl and cover with at least 2 inches of water. Let soak overnight. Rinse and drain the almonds.
Transfer the almonds to a food processor. Add the lemon juice, canola oil, water, and salt. Blend until smooth, 8 to 10 minutes. Transfer to a bowl and refrigerate for 1 hour. The crème fraîche will keep, covered, in the refrigerator for up to 2 days.
To make the latkes: Using a box grater or a food processor, grate the potatoes and put them in a large bowl. Add the salt and pepper and mix together. With a clean kitchen towel, squeeze the excess liquid from the potatoes and return them to the bowl.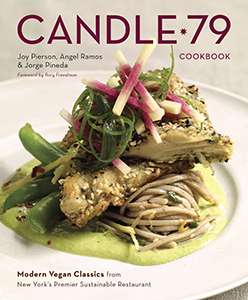 Photo copyright 2011 by Rita Maas or Reprinted with permission from Candle 79, by Candle Family Foods, LLC, copyright 2011, published by Ten Speed Press, an imprint of Penguin Random House LLC.
Heat the olive oil in a sauté pan over medium heat. Add the onion and sauté until softened, 5 to 8 minutes. Add 2 tablespoons of the chives and the bread crumbs to the potatoes and mix together. With your hands, form the mixture into patties that are about 3 inches wide and ½ inch thick and place on parchment paper.
Heat the buttery spread in a nonstick skillet over medium-low heat. Cook the latkes until lightly browned and crisp, about 4 minutes per side. Add more buttery spread, if needed. Remove latkes from the pan with a spatula and let drain on paper towels. Note: If you prefer to bake the latkes, bake them in a 350°F oven on an oiled baking sheet for 20 minutes, 10 minutes per side.
Serve the latkes with crème fraîche and garnish with the remaining 1 tablespoon of chives. Serves 8 to 10; makes 24 latkes.