PAT COLLINS' PICKS OF HOME ENTERTAINMENT RELEASES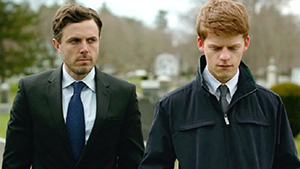 MANCHESTER BY THE SEA
RATED R
The critically acclaimed, indie hit from director Kenneth Lonergan is a strong contender for the top prize at the Oscars, and Casey Affleck will take home the best actor award for his portrayal of Lee Chandler, a divorced loner who returns to his hometown on Massachusetts' North Shore for his brother's funeral. Lee is unaware of his brother's last will naming him the legal custodian of his teenage nephew Patrick (Lucas Hedges in a breakout performance). Resettling in Manchester brings Lee in contact with his ex-wife Randi (Michelle Williams) and forces him to relive a horrific family tragedy. If the predictors are correct and Mr. Affleck does win he and his older sibling Ben will enter the record books as the first brothers to win Oscars. Ben has two Academy Awards—Argo and Good Will Hunting.
---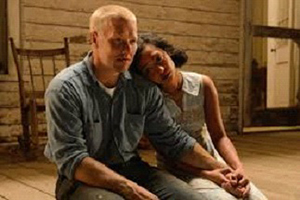 LOVING
RATED PG 13
In 1958 a husband and wife Richard and Mildred Loving (Joel Edgerton and Ruth Negga) were arrested by Caroline County, Virginia's sheriff deputies. Both spent time in jail, and the couple was ordered by a judge to leave town. Their crime? The Lovings were an interracial couple in a state which enforced its anti-miscegenation law. They married and lived in Washington DC but chose to return to Virginia for the birth of their first child. Shy and soft-spoken Ruth went to the top and sought legal advice from then-Attorney General Robert Kennedy who referred the Lovings to ACLU. Attorney Bernie Cohen (Nick Kroll) who took the case to the Supreme Court which in a 1967 landmark decision ruled anti-miscegenation laws unconstitutional. The Lovings did not attend the history-making proceedings and chose to learn the verdict from Mr. Cohen in a phone call. This remarkable film avoids courtroom theatrics and embellishing a true story in no need of embellishments. Mr. Edgerton and Ms. Negga deliver exceptional performances. Sadly the Lovings did not live to see this film, one of last year's best. Richard died in a drunk driving accident in 1975 and Ruth passed away in 2008. Director Jeff Nichols' film is based on Nancy Buirski's HBO documentary The Loving Story.
---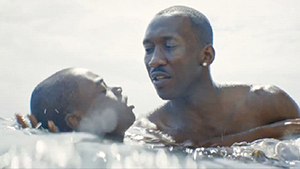 MOONLIGHT
RATED R
The coming of age story set mostly in a Miami housing project during the 80's and 90's follows Chiron, a young African American, from childhood to his teen years coping with a cocaine-addicted mother and surviving the brutal treatment of fellow students who physically and verbally attacked him for being gay. Director Barry Jenkins and screenwriter Tarell Alvin McCraney drew on their remembrances of growing up in the Liberty City Project and combining fact and fiction created one of 2016's best films. The three actors playing Moonlight's protagonist at different ages are Alex Hibbert (the young Chiron) Ashton Sanders (teenaged Chiron) and Trevante Rhodes (adult Chiron). Naomie Harris contributes an outstanding performance as Chiron's substance abusing mother. Mahersala Ali as the drug dealer who befriends Chiron deserves all the accolades bestowed on him during this competitive awards season.
---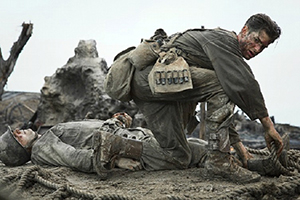 HACKSAW RIDGE
RATED R
Saving Private Ryan, Full Metal Jacket, Platoon, Patton and Bridge On The River Kwai: These are but a few of the best war movies of all time. Hacksaw Ridge, not to be confused with Clint Eastwood's Heartbreak Ridge does not rank among the great films about battles and the heroic men who fought them but it a true story well told about a conscientious objector Pvt. Desmond Doss (Andrew Garfield) who saved the lives of 75 wounded men at the battle of Okinawa. A devout Seventh Day Adventist he refused to carry a gun and served as an Army medic proving wrong those who labeled him a coward. Mel Gibson, directing his first big screen feature in ten years, depicts the horrors of combat in gut-wrenching bloody scenes which give the film a documentary-like authenticity. Mr. Garfield was nominated for a Critics Choice Award, Golden Globe, and a Screen Actors Guild Award.
---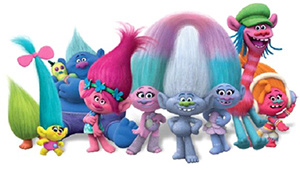 TROLLS
RATED PG
Justin Timberlake, the movie's executive music producer also voiced the grouchy pessimist Branch who like all Trolls lives in fear of the nasty Bergers, the Troll's longtime enemy. The dolls with the rainbow-colored hair apparently are as popular now as they were in the 60's. The 3-D computer-animated DreamWorks comedy grossed $336 million at the worldwide box office. The stellar voice cast includes Anna Kendrick, James Corden, Zooey Deschanel, Gwen Stefani and Christine Baranski as Chef, the Bergen's leader with a plan to turn the Trolls into a woodland buffet. Mr. Timberlake contributed the Trolls' ubiquitous hit, "Can't Stop The Feeling." And probably there is no stopping a Trolls sequel.
---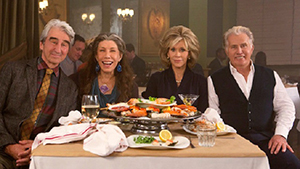 GRACE AND FRANKIE (SEASON 2)
The title characters played by Jane Fonda (Grace) and Lily Tomlin (Frankie) became housemates after their respective spouses and law partners Robert (Martin Sheen) and Sol (Sam Waterston) had declared they were gay and planned to marry. In the second season of the Netflix comedy, the women are still adjusting to life without their former mates. Frankie and her ex-succumb to an urge for an unplanned quickie and debate when or if they should confess all to Robert and Grace. Ms. Fonda and Ms. Tomlin who costarred in Nine To Five 37 years ago are perfectly cast as the one-time hippie-Ms. Tomlin—and the glamorous retired cosmetic company exec—Ms. Fonda. The show has been described as an AARP sitcom, but even those who are not aging baby boomers may enjoy Jane and Lily's new comedy.
---
ALSO NEW ON HOME VIDEO
---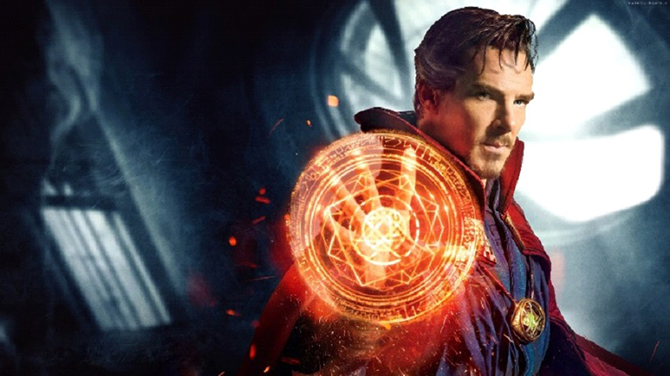 DOCTOR STRANGE
RATED PG
Benedict Cumberbatch stars as the former neurosurgeon turned superhero in an action adventure available on Blu-Ray, DVD, and 3-D.
---
ARRIVAL
RATED PG 13
When spaceships land in countries around the globe the military calls upon a linguistics professor (Amy Adams) to translate the aliens' message. The film costars Jeremy Renner and Forest Whitaker and was directed by Denis Villeneuve.
---
BILLY LYNN'S LONG HALFTIME WALK
RATED R
A hero of the war in Iraq has second thoughts about the mission on the eve of being honored at the 2014 Super Bowl. Ang Lee directs, newcomer Joe Alwyn has the title role and Vin Diesel and Kristen Stewart co-star.