PAT COLLINS' PICKS OF HOME ENTERTAINMENT RELEASES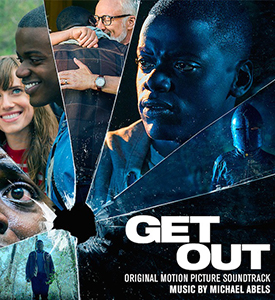 GET OUT
Rated R
"Do they know I'm black? That is the question Chris (British actor Daniel Kaluuya) asks his preppy blonde girlfriend Rose (Girl co-star Allison Williams) as they drive to her parents' home in the leafy countryside to spend the weekend with her wealthy parents Missy and Dean Armitage. Mom (Catherine Keeler) is a hypnotherapist and Dad (Bradley Whitford) a neurosurgeon. Their respective professions factor in the plot of this edge of your seat thriller from director Jordan Peele who up until recently was best known as one-half of the famous comedy team. Key and Peele. Soon after introductions are made Dean is quick to mention his late father's connection to Jesse Owens, the first African-American Olympian. Missy bustles about as an overly hospitable hostess. The Armitage's black housekeeper (Betty Gabriel) with a frozen smile and Walter (Marcus Henderson) the amiable handyman look like escapees from a zombie wax museum. But Chris does not sense something is seriously amiss until one of the Armitage's neighbors—the only black neighbor—warns Chris to "get out." Of course, he fails to heed the warning and consequently faces the same fate of the victims who preceded him in the Armitage's torture chamber. The gory showdown is not for the squeamish. Mr. Peele's satirical scare fest is not only one of the all-time best spine chilling movies it is also an incisive commentary on race and class in post-Obama America. In the supporting cast comedian, Lil Rel Howery has a small but important role as a TSA officer and Chris' quick thinking buddy. I for one cannot wait for Mr. Peele's sequel.
---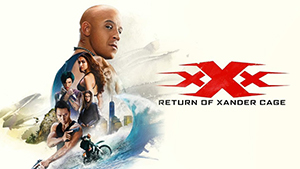 XXX: RETURN OF XANDER CAGE
Rated PG-13
Last month Vin Diesel and his Fate of The Furious cast mates exceeded the speed limit again in the eighth installment in the series. In January Mr. Diesel returned, in another of his three franchises as the so-called superspy. His team's mission is retrieving Pandora's box from four skillful enemies. This device controls every US military satellite. Mr. Diesel's xXx once again is constantly in harm's way. In one scene he jumps from a moving airplane, and in another, he is surfing on a motorcycle in pursuit of another generic villain. Donnie Yen, a co-star of the blockbuster Rogue One, reprises the role of Xiang who may or may not be a traitor. Samuel L. Jackson as NSA agent Augusta Gibbons enlivens the proceedings as he does in every movie in which he appears. No one delivers a line better than Mr. Jackson who orders Xander to "kick some ass, get the girl, and try to look dope while you're doing it." The cast is a mini-UN: Toni Collette (Australia), soccer star Neymar (Brazil) and singer Kris Wu (China). Despite mixed to negative reviews and a low (43 percent) audience approval score this xXx installment grossed $346 million at the global box office. Credit its success to Vin's star power and male tickets buyers 13 to 35.
---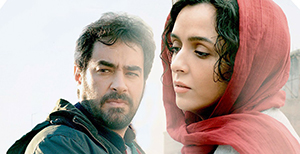 THE SALESMAN
Rated PG-13
The Iranian film won the Academy Award in 2017 for Best Foreign Language film making it the second win in that category for director Asghar Farhadi. The Separation brought him his first Oscar in 2012. The salesman of the title refers to Arthur Miller's Death of a Salesman. An amateur theater production of the play translated into Persian features a 30-something married couple Emad (Shahab Hosseini) as Willy Loman and Rana (Taraneh Alidoosti) as Loman's wife, Linda. Their lives are upended by a series of events ranging from inconvenient to harrowing. With their building in Tehran on the verge of collapsing, they are forced to move into another apartment previously occupied by a prostitute. Rana is home alone when she is brutally attacked by a stranger. A vengeful Emad vows to find and punish her attacker. Mr. Farhadi's film which also won two awards at the Cannes Film Festival earned a 97 percent audience approval rating when it opened in theaters. Mr. Farhadi boycotted the Oscars to protest Donald Trump's travel ban barring citizens of seven Muslim countries from entering the United States. Before the ceremony, he released this statement "My absence is out of respect for the people of my country."
---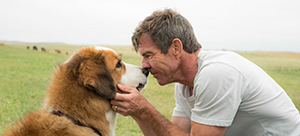 A DOG'S PURPOSE
Rated PG
Cats have nine lives according to the well-known myth, but a dog named Bailey has several as well in director Lasse Hallstrom's movie adaptation of W. Bruce Cameron's bestselling novel. Bailey, an unusual Golden Retriever, and his eight-year-old owner Ethan (Bryce Gheisar) are inseparable until the dog passes away. Perhaps all good dogs do go to heaven for a permanent stay, but Bailey's soul comes back to earth in the form of Elle, a lifesaving German Shepherd in the K-9 division of the Chicago Police. After dying in the line of duty the heroic dog again returns as Tino a Pembroke Welsh Corgi and after several other reincarnations the story comes full circle when Bailey and Ethan reunite. Parent Alert: Bailey's many demises may upset and/or confuse young children. Explaining reincarnation is another challenge. Josh Gad who co-starred in the Tony-winning musical The Book Of Mormon supplied all the dog voices. A controversy arose when TMZ posted a video of one of the animal's handlers allegedly mistreating a German Shepherd on the set. The movie's producers denied the allegations but canceled the film's premiere. Critics were unimpressed with this doggie tale, but it grossed $ 181.1 million at the global box office.
---
BROADWAY SHOWS ON DVD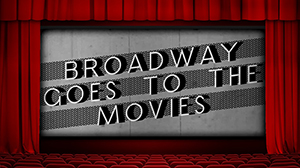 BROADWAY SHOWS ON DVD
If you are planning your own mini-film festival of Tony winning shows which went from stage to screen. Here, a few movies available on home video to put on your list. Amadeus
Bye Bye Birdie
Company
The Elephant Man
Evita
Equus
Fiddler on The Roof
Hairspray
The Producers
Rent
The Sound of Music
Torch Song Trilogy
TV SERIES ON HOME VIDEO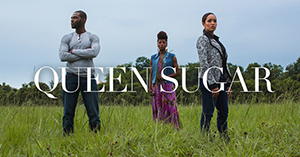 QUEEN SUGAR
Season 1
Ava DuVernay, an Oscar nominee for her gripping documentary The 13th created, directs and executive produces the dramatic series based on the novel about three siblings who quarrel over an inheritance left by their deceased father. Oprah Winfrey is the show's executive producer.
---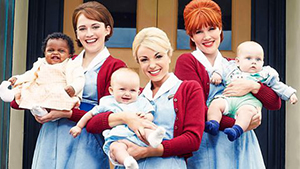 CALL THE MIDWIFE
Season 6
A pregnant wife physically abused by her husband, Barbara's decision to buy herself an engagement ring and the arrival of a replacement for the demoted Sister Julienne are among the storylines in the BBC's show set in London in the 50's and early 60's when women had little to no control over their lives.
---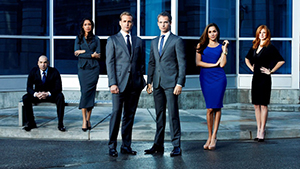 SUITS
Season 6
Set in a fictional NYC law firm, which resembles most other TV law offices, the series' central characters include a college drop-out who lands a job as a law associate despite the fact that he does not have a law degree.