PAT COLLINS' PICKS OF HOME ENTERTAINMENT RELEASES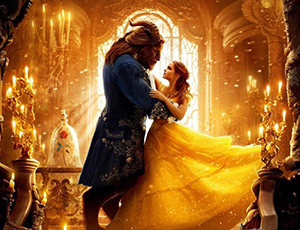 BEAUTY AND THE BEAST
Rated PG
"A tale as old as time" is a story that made millions for Disney when the enchanting animated movie was released in 1991 and added more to the Mouse House's fortune with the arrival earlier this year of the live action adaptation of the French fairy tale. According to Box Office Mojo, the film directed by Bill Condon took in$1,207,375,013 at the global box and replaced Finding Dory as the most financially successful PG-rated movie. Emma Watson and Dan Stevens (superb as the title characters), are splendidly supported by a who's who of famous actors in the voice cast: Ian McKellen (Cogsworth), Audra McDonald (Madame de Garderobe), Emma Thompson (Mrs. Potts), Josh Gad (Le Fou), Stanley Tucci (Maestro Cadenza), Luke Evans (the pompous Gaston), Kevin Klein (Maurice), and Gugu Mbatha-Raw (Plumette). Oscar winner Alan Menken wrote the score. Mom and Dad, this is the must-have Blu-ray/DVD for those "are we there yet" trips to the beach, baseball games, or grandma and grandpa's house.
---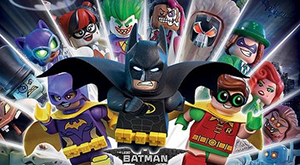 THE LEGO BATMAN MOVIE
Rated PG
Combine two famous iconic brands, and the result is a family-friendly blockbuster which grossed $310 million at the international box office. In this spin-off of the 2013 Lego movie, The Black Knight outwits The Joker, his arch-enemy, and also vanquishes other legendary villains including King Kong and the Wicked Witch. Rosario Dawson voices Police Commissioner Barbara Gordon who unlike her father (Hector Elizondo) remains skeptical of Batman's unorthodox crime fighting methods and informs him that his services are no longer needed. Some of the other stellar voice cast members are Ralph Fiennes (Alfred), Michael Cera (Robin), Mariah Carey (Mayor McCaskill) and Eddie Izzard (Lord Voldemort). What is he doing in a Lego/Batman movie? His character like all the others can be purchased in Lego form—Ca-Ching! Although the film is a genuine hit, it did not surpass the box office take of the original Lego movie which took in $496 million.
---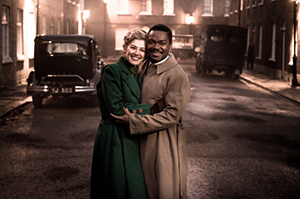 A UNITED KINGDOM
Rated PG-13
Love does not always conquer all, but occasionally a real life love story inspires a director—in this case, Amma Asante—to make an uplifting and genuinely heartwarming film. David Oyelowo, who memorably played Dr. Martin Luther King in Selma, adds another real-life leader to his filmography—Sir Seretse Khama, the heir to the throne of Bechuanaland (now Botswana)—formerly a British protectorate in South Africa. While in London attending law school in the late 40's he marries Ruth (Rosamund Pike), a secretary who is white. Her parents disapprove of the match as does his uncle, the country's Regent, and the British government. "If you marry you will be responsible for the downfall of the British government in Africa" declares one highly placed official. The couple proves all of them wrong but not before tirelessly working to earn the trust and respect of his subjects' who initially doubt his ability to govern. Mr. Oyelowo and Ms. Pike deliver splendid performances, and their film received an 83 percent approval rating from the critics according to Rotten Tomatoes.
---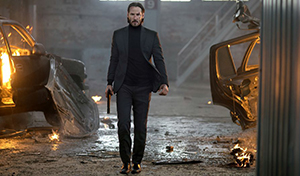 JOHN WICK: CHAPTER 2
Rated R
Keanu Reeves and Lawrence Fishburne who co-starred in The Matrix 18 years ago reunite in this crime thriller, a sequel to the 2014 movie which introduced the titular character: A professional hit man who wears bespoke suits and drives a Ford Mustang Mach1. Wick refuses and then accepts an assignment to kill a crime lord's sister and then he finds himself on a gangster's hit list. According to the rules of The Continental (a secret society of assassins), he is required to dispose of any target a fellow member asks to be eliminated. Wick is forced to put his retirement plans on hold and instead flees to Rome to elude a gunman and his other enemies. Mr. Fishburne adds a menacing persona as the crime boss known at The Bowery King and Common plays another dangerous opponent. Director Chad Stahelski's action packed movie received high marks from critics and audience members alike. Moviegoers who saw the first film will better enjoy the sequel.
---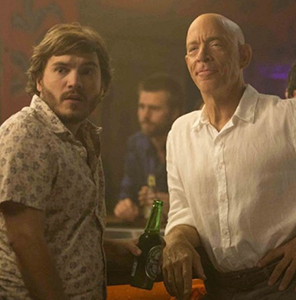 ALL NIGHTER
Rated R
A successful, brusque work-alcoholic businessman's plans to reconnect with his estranged daughter during a brief layover in L.A. go awry in a comedy co-starring Oscar winner J. K. Simmons and Emile Hirsch as the daughter's clueless boyfriend Martin. The problem is daughter Ginnie (Analeigh Tipton) is missing. Most of the movie is devoted to their search and the likely problems they encounter along the way. Mr. Simmons' career will not be adversely affected by this film which scored a zero percent Rotten Tomatoes critics rating.
---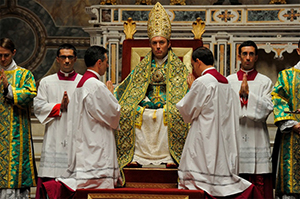 THE YOUNG POPE
"They chose a pope they did not know, and today they're beginning to realize who I am." -Pope Pius XIII The first American to wear the pope's miter, the fictional Pope Pius XIII (Jude Law) has more in common with Donald Trump than he does with the wise Pope Francis. The vengeful, controversial and unpredictable young Pontiff tweets more than he prays. The critically acclaimed HBO production is the first ever television series to be included in the Venice Film Festival. The show's director Paolo Sorrentino assembled a cast of excellent actors including Diane Keaton as the nun who raised the child who would rise to head the Roman Catholic Church hierarchy and James Cromwell in the role of Cardinal Michael Spencer. Loyal viewers who prayed for the second season had those prayers answered last fall when HBO greenlit Season 2.
---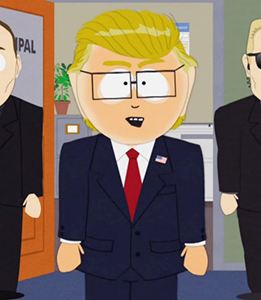 SOUTH PARK: SEASON 20
The series irreverently funny co-creators Trey Parker and Matt Stone created a Donald Trump-like character named Garrison who moves into the Oval Office woefully unprepared to be the leader of the Free World. In other Parker/Stone news, the cast of their Tony-winning musical, The Book of Mormon continues to delight audiences at the Eugene O'Neill Theater.
---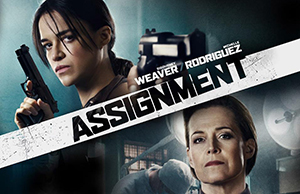 THE ASSIGNMENT
Rated R
Rachel Kay (Sigourney Weaver) is a deranged, vengeful surgeon who hires mobster John Hartunian (Anthony LaPaglia) to kidnap Frank Kitchen, the man who killed her brother. In an unusual act of vengeance, Dr. Kay turns Frank into a woman (Michelle Rodriguez playing both female and male roles). The gender reassignment/crime thriller directed by Walter Hill was boycotted by the transgender community and panned by most critics.