MARVELOUS MARVIN HAMLISCH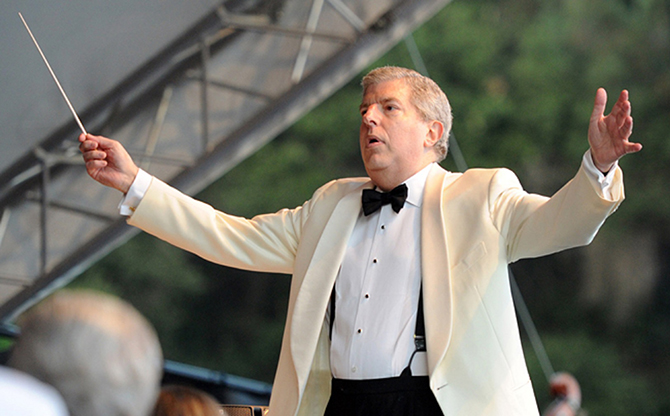 By Barbara Carole Sickmen
There I was at the Friars Club, face to face with Marvelous Marvin Hamlisch, the composer my mother always believed her lyricist daughter should be working with. After a brief and cordial chat about Sag Harbor, the New York Yankees, and A Chorus Line, I found the courage to tell him I was a lyricist who would love to do a project with him someday. "Bring me something that I like, and maybe we will," he replied. We took a photo on that day, and by the smile on my face, I knew at that moment I would bring him something that he would love. My lifelong dream and my mother's intuition about her daughter and Marvelous Marvin Hamlisch sitting at my piano had real possibilities.
The year was 2009, and I had just optioned the rights from the Liberace Foundation for the Performing and Creative Arts to do a first class dramatic stage musical about the greatest entertainer of the 20th century. Ironically, my attorney was the late (and also great) Seth Gelblum, who represented Marvin as well. This coincidence gave me added confidence that I was on the path to our working together.
I was reading an old copy of one of my Dramatist Guild journals, dated January/February 2005, when another coincidence occurred. Marvin had given an excellent interview to Andrew Lippa about writing for Broadway musicals. As I read it, there it was as clear as it could be—it would forever be Marvin Hamlisch and me! He told the writer he had approached Woody Allen to option the rights to Bullets Over Broadway, but Woody turned him down. That was my "lightbulb" moment. At that moment I knew I had the right project for Marvin.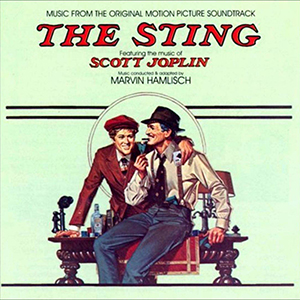 THE START OF SOMETHING GREAT
At the time, Marvin was represented by Barlow-Hartman Public Relations. I called to tell them I would like to speak with Marvin about an exciting new musical project. I left my contact information and literally within five minutes my phone rang. It was Marvelous Marvin. After the initial shock had worn off, I gathered my courage and focused on my original concept for my Liberace musical. I asked, "Marvin, did you like Liberace?" "Yes," he said, "he was a sweetheart." I then asked, "What about Bugsy Siegel?" And he questioned, "What does Bugsy Siegel have to do with Liberace?" I quickly responded, "Would you believe it was Benjamin Siegel who discovered Liberace in early Las Vegas and wanted him to appear at his new Flamingo Hotel and Casino?" Of course, Benjamin Siegel never took to being known as Bugsy. But Marvin told me he liked what I was telling him, and asked that I mail him my song titles, lyrics and original concept to his New York apartment. He'd read the material, and upon his return from conducting the Pittsburg Symphony, he'd get back to me.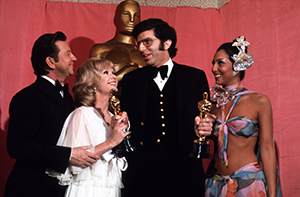 It was on Easter Sunday 2009 when I received a phone call from Marvin telling me he liked what he read, and asked when we could have a sit-down discussion. I replied, whenever he wanted a meeting I'd be available. "How about today? he responded. Within the hour there he was at my apartment door for our first official discussion about my Liberace musical project. He gave me a few guidelines concerning how he liked to work from song titles and six lines of lyric. He preferred that everyone on our team stay in his own lane. And so the collaboration began. Marvin would always call exactly when he said he would, and our conversations were always such a joy. He was funny, charming, humble and knowledgeable about how our musical needed to be structured with big flashy production numbers.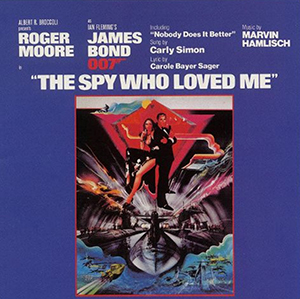 A GREAT COLLABORATOR
At the time of our early meetings, Marvin was in the process of finishing his work on The Nutty Professor with Jerry Lewis, conducting The Pittsburgh Symphony, other projects around the globe, as well as his movie scoring work. Talk about multi-tasking, Marvin was truly a Renaissance man. Although he was often out of town, he always found time to accompany me to attend meetings with various Broadway producers. The late Martin Richards, just before his death, had been interested in our project; having known Marvin from the beautiful score he wrote for The Sweet Smell of Success. I recall Marvin telling me, "I was never going to come back to Broadway, Barbara, but I like this concept. I think we can make it work." Knowing how much Marvin appreciated what we were working on was enough to inspire me to follow his guidelines as we began to form a solid working relationship. He was an excellent teacher and a great collaborator. I honestly believe this incredible composer would be delighted to see how far I've come since his untimely death which stopped our project cold for two years.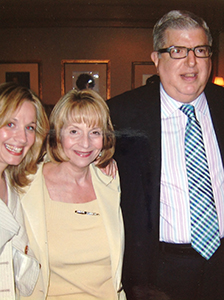 Barbara Carole Sickmen and friend with Marvin Hamlisch
His incredible accomplishments in film and Broadway scores will live on forever. Marvin's music was melodic, magical and velvet on the ear. He will be forever missed in the world that loved and revered him for his kindness, his humility and his elegant, unforgettable music that stays in your head forever.
Memories of him, his artistry, his kindness, his music, his wit coupled with his sound advice about how we intended to construct my musical remain a cherished memory. The idea to write this tribute to Marvin's memory came to me when The New York Musical Theater Festival gave me my dates for our upcoming production of Ben, Virginia and Me: The Liberace Musical this summer. It is slated to open August 2nd and run through August 6th and be the closing night musical at the festival. Amazingly, the closing date coincidentally marks the fifth anniversary of Marvin's death. But as a spiritual person, I believe there are no coincidences. Somewhere out there, Marvin knows the show must go on!
"Once the bug bites, you're infected with this wonderful disease called Broadway!" Marvin Hamlisch—In Loving Memory.
---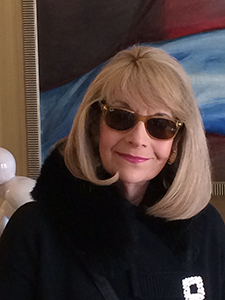 Barbara Carole Sickmen is a lyricist/composer and recording artist who has performed onstage with Eddie Fisher, Jerry Vale, Alan King, Buddy Hackett, George Jessel, and Jackie Mason. She was a resident playwright at Kids For Kids Theater, where she developed musicals including Alice in Appleland and The Prince of Poland (Guthrie Theater, Minneapolis). She taught Theater Arts at Stony Brook University with John Houseman and Martin Gottfried and is a member of the Dramatists Guild, ASCAP and Women in Theater.