PAWS DOWN… TAILS UP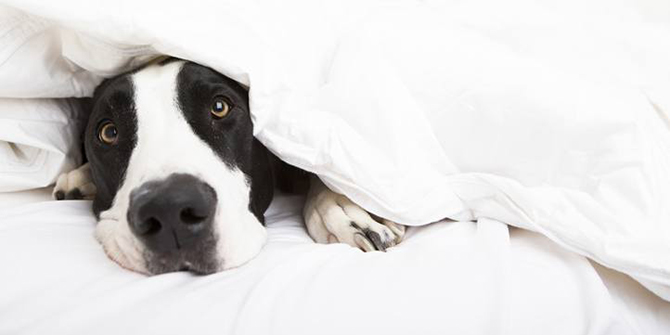 By Lori Zelenko and Susan Traub
Chihuahuas, ShihTzus, Yorkies, Labradors and the occasional Portuguese Water Dog are woofing it up in Manhattan as pet-friendly buildings once scarce are now making up more than 75 percent of the market for co-ops and condos according to a 2016 fourth quarter Miller Samuel survey. But even though the pet policies of prestige buildings are loosening up (it's been demonstrated that a pet-friendly apartment carries a higher market value), it can still be tricky to navigate entry.
We asked top brokers, board presidents and one of New York City's leading real estate attorneys to weigh in on what pet owners may encounter when looking to purchase an apartment. Jason Walker, a leading broker with Douglas Elliman, sees several lifestyle factors influencing the broader acceptance of pets in the city and the increase in pet owners seeking to buy apartments. "America, and indeed New York City, is falling in love with pets all over again through movies, television, books, and animal charities. It's become significantly easier to maintain a pet in your apartment than ever before." Services proliferate to fully pamper your pet are often made available by the building itself: dog walking, play groups, dog fitness trainers (with supervision a pudgy dog can be found walking on a treadmill), doggy day care, pet chauffeurs and even cat nannies.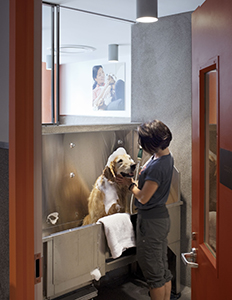 NEW KIDS ON THE BLOCK
Some $62.5 billion (estimated by the American Pet Products Association) was spent in the U.S. on pets last year, and in the city alone there's a documented spend of more than $1.5 billion and climbing. There's no doubt about it; pets are the new children, "fur babies" as some "pet parents" call them are companions for singles opting to marry later. In fact, 65 percent of households own a pet with more than 77 million of those pets being dogs, according to a 2015-16 APPA survey.
Elaine Tross, an associate broker with Halstead, acknowledges this need for companionship. "Pet owners crave the emotional support a four-legged friend can offer. Sure, there are crazy amenities now, and that's attractive to a pet owner," she says, "but overall there's been a loosening up of the rules creating a climate that's just more accepting."
But despite the relaxation of regulations, pets are far from running wild. In fact, as David Katzive, executive producer at Finn Partners, and former board president of his Brooklyn Heights co-op recently explains, "the biggest problem with pets is humans." Ironically when he first moved into the building, he did not require an interview with the board, but his dog did. Since then he observes there were definitely conflicts about pets, dogs in particular, with noise being the biggest complaint. Rarely did the board intervene; the shareholders worked it out among themselves.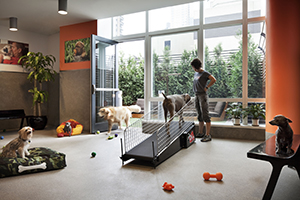 MIND YOUR MANNERS
Certainly, it's a good idea to have your pet groomed and on their best behavior for a board interview or even assure the board that the pet will attend doggy daycare on a consistent basis. However, it's an even better idea for a prospective buyer to work with an attorney before going to contract to learn the precise nature of the building's pet policies. "What looks like a pet-friendly building may not be one," cautions attorney, Kathryn A. McLaughlin at McLaughlin & Wilshinsky, PC. "The dogs seen entering or exiting might be service dogs or grandfathered-in pets. A looser policy may have been in effect sometime before so the 12-year-old, 55 lb. Golden Retriever seen in the lobby may not be a reflection of current policy. If the purchaser is not aware of the limitations of the pet policy and proceeds to contract only to learn that the pet is not acceptable to the board, without appropriate contingencies in place, they open themselves to the claim of default," she says. "Sadly, it can come down to a decision to move in without the pet or lose the contract deposit if the proper due diligence is not done early on."
There are stories of real devotion that speak to the great love for four-legged residents. Seasoned Douglas Elliman broker, Joel Bross who has spent more than two decades as a board member at 125 East 84th Street (he has lived there for more than 50 years) tells of heroism in his building. "One shareholder had three Labs, and while not at home, a fire broke out and the superintendent, also a dog lover, rescued the dogs, resuscitating one. The building honored him."
Mclaughlin states that "restrictions on weight and size are to be expected, but there are also restrictions on breeds including Doberman Pinchers, Pit Bulls, Rottweillers and increasingly, German Shepherds which makes finding acceptance virtually impossible in prestige buildings." Halstead associate broker Tross cites an example of a gentle German Shepherd who was well mannered and playful with the children of the purchasing family but was barred by the board. The family was not totally deterred and decided to purchase the apartment as an investment anyway.
The board has considerable leeway in determining the proper candidates for residency, so there is little recourse if a pet is not accepted unless outright discrimination can be proven. However cautionary "tails" aside, more and more residential buildings are actively sniffing out affluent pet owners as respectful and responsible tenants.
FYI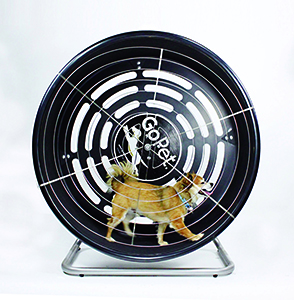 To learn more about what qualifies your pet for approval in New York City buildings, here's a list of pet-friendly experts.
Lori Zelenko and Susan Traub have teamed up to reveal exclusive personal insights into the luxe life of pets in the city offered by the influencers in Manhattan's real estate community. Each a devoted dog owner as well as an entrepreneur, Lori and Susan are mutually dedicated to improving the well-being of pets in NYC and beyond. To learn more, email info@royalanimals.com. © 2017 Lori Zelenko and Susan Traub, All rights reserved.