INSIDER'S GUIDE TO THE HAMPTONS
BYLINE: By Norah Lawlor
The Hamptons are as much a state of mind as a place, a retreat on the eastern tip of New York's Long Island where most can find (even for a short weekend getaway) their version of peace and tranquility. Read on for our take on the hottest hotels, restaurants, activities and more to make your stay memorable.
---
WHERE TO DINE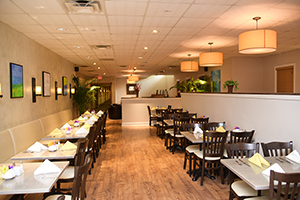 CLAUDE'S
New for Summer 2017 is The Southampton Inn's latest restaurant, Claude's which features all the delicious farm-to-table, home-cooked menu selections as well as its "Best" breakfast, lunch and light bites. Open daily menu choices are no more than $20. Enjoy your meal inside the gorgeous dining room, al fresco in the beautifully planted courtyard, or in Claude's "Secret Garden." Utterly charming, totally welcoming, and thoroughly unpretentious.
Claude's, 91 Hill Street, Southampton, NY (631-283-6500; southamptoninn.com).
---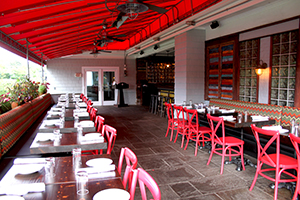 UNION CANTINA
Do not miss the exciting new menu specials and entertainment at Long Island's most vibrant, social and delicious destinations, Union Cantina; it's considered The Hamptons only authentic modern Mexican restaurant. This popular eatery, designed by Southampton Social Club owners Ian Duke and David Hilty, sits in the iconic Bowden Square and is open year-round. With Duke and Hilty working alongside award-winning Executive Chef Scott Kampf, who has been featured on Food Network's Iron Chefs of America, the trio continues to bring captivate with delicious cuisine. What's New Some of the things happening this summer at Union Cantina include a new cocktail menu, menu choices of Mahi Tacos, Skirt Steak Tacos, Angry Lobster, Pan Snapper, and Apple Cinnamon Empanadas. Of course, Union Cantina will still feature classic favorites from their popular menu. Exciting entertainment will be offered three nights a week (Thursday-Saturday). The bar will be offering Happy Hour (Monday-Friday from 4-7 pm). Also, lawn games and other fun special events will be happening throughout the summer season. Check the website for latest updates.
The restaurant sits behind the 400 Rabbits Tequila Bar, which is reminiscent of a Prohibition-era speakeasy. Bartenders mix fun favorites for diners that perfectly complement any meal. The tequila bar carries 100+ types of tequila, producing a unique signature cocktail program and an extensive tequila menu consisting of sangrias, punches, and frozen drinks.
Union Cantina, 40 Bowden Square, Southampton NY (631-377-3500; unioncantina.net).
---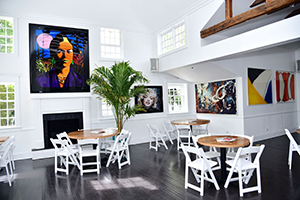 KOZU
Zach Erdem returns with another exciting season at the Japanese Fusion restaurant Kozu. The menu features signature dishes such as the Kozu Jalapeño Yellowtail with Smoked Tomato Ponzu. Aside from the delectable dishes, the chic décor also attracts celebrities—Nicky Hilton, Amber Rose, and Hugh Jackman to name a few—to the restaurant's elegant atmosphere, featuring dark wooden floors and white walls covered in colorful artwork by Raphael Mazzucco. Fresh flowers add a sense of luxury to the restaurant, as do the scorched ash tables and soft lighting. The large outside patio, which seats 150 people, offers additional dining space "al fresco" during the summer season.
After dinner, check out Kozu's nightclub, Kozu Lounge (Thursdays, Fridays, and Saturdays) with name DJ's from around the world and more. Also look for Brunch Parties (Saturdays from 12-6 pm) with DJ and performance—and a good amount of Champagne!
Kozu, 136 Main Street, Southampton, NY (631-619-6660; 75maingroup.com).
---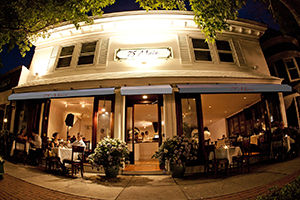 75 MAIN
This Hamptons restaurant has been transformed into a go-to year-round hot spot. 75 Main combines the classic style of the Hamptons with the enticing elements of New York City nightlife. Some A-listers who have enjoyed the elegant ambiance include Leonardo di Caprio, the Kardashians (Kim, Kourtney, and Khloe) and Sarah Jessica Parker.
75 Main, Southampton, NY (631-283-7575; 75main.com).
---
WHERE TO PARTY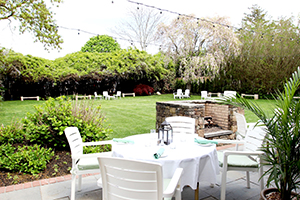 SOUTHAMPTON SOCIAL CLUB
This season, Southampton Social Club returns to set the bar for dining, drinks, and dancing to which others aspire. As the pre-eminent fine dining supper club in the Hamptons, Social Club continues to set the standard for hospitality. Look for Executive Chef Scott Kampf's farm-to-table cuisine, a cocktail program featuring many new refreshing libations, not to mention the integration of the classic social beer garden concept to SSC's outdoor area. Weekly live music and DJ's create good vibes. Boasting an exquisite interior dining room, South Beach-style cabanas and beautifully manicured outdoor gardens, Southampton Social Club continues to put the capital 'S' in Social.
Southampton Social Club, 256 Elm Street, Southampton, NY (631-287-1400; southamptonsocialclub.com).
PRIVATE BRUNCH WITH FERRARI & MASERATI (August 5th)
RAND Luxury is proud to produce a Private Brunch in the Hamp-tons in association with Ferrari Maserati of Long Island & Hamptons Purist. On display will be the latest models from Ferrari & Maserati. A silent auction will be held with proceeds benefiting the Every Woman Counts.
For more information, visit theluxuryreview.com.
---
WHERE TO STAY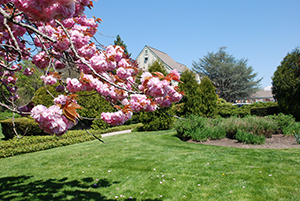 SOUTHAMPTON INN
With the most magnificent beaches, elegant estates, fabulous shops, and über recreational opportunities (swim, surf, boat, golf, tennis, bike and horseback riding), Southampton Inn is the perfect getaway for all. Ideal for couples, honeymooners, and also kid-friendly, Southampton Inn is walking distance to the beach, village, culture, and shopping, and right next door to spas, salons, and exercise studios.
As the winner of numerous awards, Southampton Inn is a warm and welcoming haven with an excellent reputation that is richly deserved. Celebrate the art of pure relaxation, indulge in a romantic rendezvous, or enjoy precious time with the entire family—Southampton Inn is an elegant choice.
Southampton Inn, 91 Hill Street, Southampton, NY (631-283-6500; southamptoninn.com).
---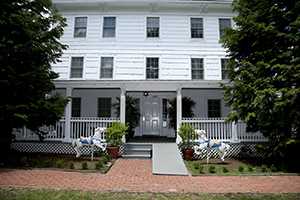 HOTEL ZE
Owned by restauranteur and nightclub owner Zach Erdem of 75 Main Group, Hotel ZE is a Parisian-inspired boutique hotel with a total of 9 rooms: 5 suites and four standard rooms. The hotel and rooms are designed by world-renowned architect Costas Kondylis, in a modern European style, and is open year round. The hotel is adjacent to Kozu restaurant, where diners can enjoy delicious Japanese-Peruvian fusion cuisine.
Hotel Ze, 136 Main Street, Southampton, NY (631-619-6660; 75maingroup.com).
---
PARTY FOR A CAUSE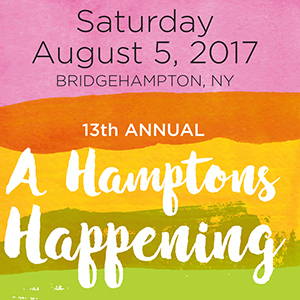 13TH ANNUAL HAMPTONS HAPPENING (August 5th)
The 13th Annual A Hamptons Happening will mark the 41st Anniversary of the founding of the Samuel Waxman Cancer Research Foundation by the noted oncologist and cancer researcher Samuel Waxman, MD. This year's benefit will honor Glenn Myles, chairman, and CEO of First Wall Street Capital. A Hamptons Happening will feature over 30 of the top chefs and restaurants in New York City and the Hamptons. There will be musical performances by Rufus Wainwright and Sophie Beem.
For more information, visit waxmancancer.org/events/hamptons-happening.
---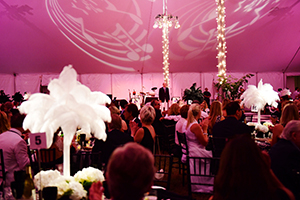 SOUTHAMPTON HOSPITAL'S 59TH ANNUAL SUMMER PARTY (August 5th)
This summer party is an evening of cocktails, dinner and dancing to benefit the Jenny and John Paulson Emergency Department. Lawrence Scott Events will provide the ambiance and gourmet offerings. Attendees from last year's event included president and chief executive of the hospital Robert Chaloner; VP, Robert I. Ross; Senator Ken Lavelle; Lawrence Scott; Jean Shafiroff; Chuck Scar-borough; Steve Bernstein; Jay Schneiderman; Robert Zimmerman; Steven Bellone; Congressman Lee and Diana Zeldin; and Victor de Souza.
For more information, visit southamptonhospital.org.
---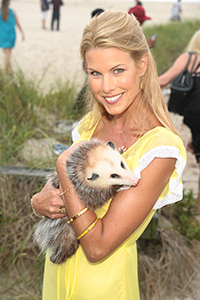 EVELYN ALEXANDER WILDLIFE RESCUE CENTER'S "GET WILD" SUMMER GALA (August 12th)
This benefit will celebrate the summer season with its annual "Get Wild Summer Gala" hosted by Molly Channing of Channing Daughters Vineyard. Notable attendees from last year's event included Beth Ostrosky Stern, Howard Lorber, Leslie Alexander, Liz Brown, Ginnie Frati, Jackie Rogers, Curtis Sliwa, Shelley Berkoski, Missy Hargraves and Jill Rappaport.
For more information, visit wildliferescuecenter.org.
---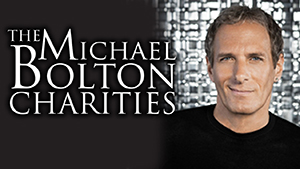 "AN EVENING UNDER THE STARS" FOR THE MICHAEL BOLTON CHARITIES (August 19th)
The intimate "An Evening Under the Stars" fundraising dinner and auction in Bridgehampton benefits The Michael Bolton Charities. All décor and services for the private fundraising event will be donated by Lawrence Scott Events.
For more information, visit michaelboltoncharities.com.
---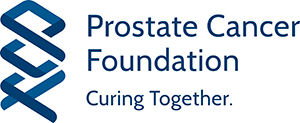 PROSTATE CANCER FOUNDATION'S GALA & PRO-AM TEN-NIS TOURNAMENT (August 27th)
The Prostate Cancer Foundation (PCF) is the leading philanthropic organization funding and accelerating research globally. Prostate Cancer Foundation will host its annual gala in support of the 13th Annual Charles Evans PCF Pro-Am Tennis Tournament. The gala is a celebration featuring cocktails, dining and special performances. All proceeds raised throughout the evening will go to supporting groundbreaking discoveries in cancer research. Last year's event was catered by Robbins Wolfe, with performances by Billy Idol, Diane Reeves, and The Company Men. The gala raised over $3.5 million. This year, the PCF Gala & Pro-Am Tennis Tournament will take place at Parrish Art Museum in Watermill, NY.
For more information, visit pcf.org.
---
WHERE TO PLAY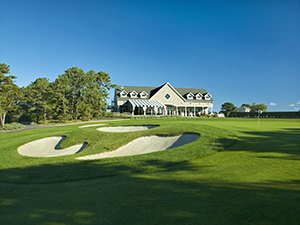 HAMPTON HILLS COUNTRY CLUB
Here is one of New York's best-kept secrets—and members like it that way. Hampton Hills is located in the middle of a 2,000-acre pine and oak tree preserves in Westhampton Beach. The wooded setting allows members to escape the rush of the city in favor of peaceful competition against a challenging golf course. Get ready for the U.S. Open 2018 at Shinnecock Hills right down the road.
Hampton Hills Country Club, County Rd. 31, Westhampton Beach, NY (631-727-6862, hamptonhills.com).
---
WHAT TO GIFT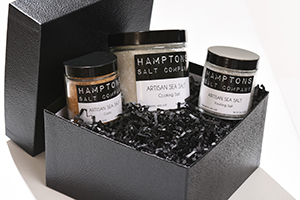 HAMPTONS SALT
Peter Pierce founded Hamptons Salt Company upon discovering the abundance of chemical-laden table salt varieties. He wanted to find a safe, delicious alternative to serve to his two children. The company is the preeminent provider of all natural sea salt and contain no additives. Each salt has a unique taste profile based on the sea from where it originated, and the natural minerals are not stripped out like refined salt. Hamptons Salt currently offers 29 salt varieties from around the world. You can experience Bali Pyramid or Cypress Flake without leaving your kitchen. Also, Hamptons Salt Company offers assortments of Hamptons Salt for the perfect hostess gift or foodie. Each collection comes in its own sleek black gift box.
For more information on Hamptons Salt, visit hamptonssalt.com.
---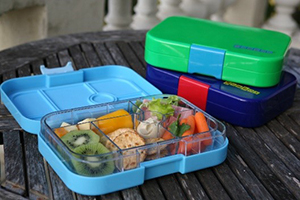 YUMBOX
Perfect for summer drives to the Hamptons, picnics on the beach, and even long bike rides is the Yumbox bento box. Pack your favorite meals, healthy snacks, or whatever you desire in this durable, BPA-free container.
Founders, Maia Neumann & Daniela Devitt, are both proponents of the Mediterranean-inspired balanced meals. There's a Yumbox for every occasion and age: Yumbox Original and Panino for little and big kids, Yumbox Tapas for active teens and adults, and Yumbox Mini-Snack for anyone that packs healthy snacks.
For more information on Yumbox, visit yumboxlunch.com.
---
HOW TO PARTY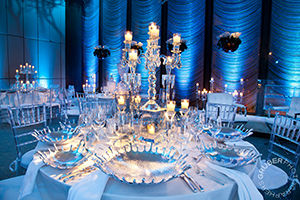 LAWRENCE SCOTT EVENTS
A signature Lawrence Scott Event offers guests a chance to enter a magical environment that allows them to escape and connect in a great space unlike any other. Lawrence Scott Events' services are in-house, so clients receive only the best-customized décor, food, flowers and entertainment which blends to make a perfect event. Larry Scott is a favorite among high-profile clients—Vera Wang, Michael Bolton, Judge Judy—for his thoughtful and personable approach to planning events.
For more information on, visit lawrencescottevents.com.
---
WHAT TO READ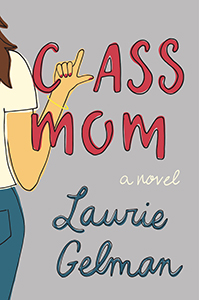 CLASS MOM: A NOVEL (Henry Holt and Co.)
Laurie Gelman's debut novel Class Mom: A Novel is a clever take on a year in the life of kindergarten class mom, Jen Dixon. Jen is not your typical Kansas City, Missouri mom―or a mom in general. She already has two college-age daughters by two different men (probably musicians), and it is her second time around the class mom block with five-year-old Max; this time with a husband and father by her side. Though her best friend and PTA President sees her as the "wisest" candidate for the job (or oldest), not all of the other parents agree.
Class Mom: A Novel will be available August 1st wherever books are sold.