SCHOOL LUNCH: A HEALTHY TWIST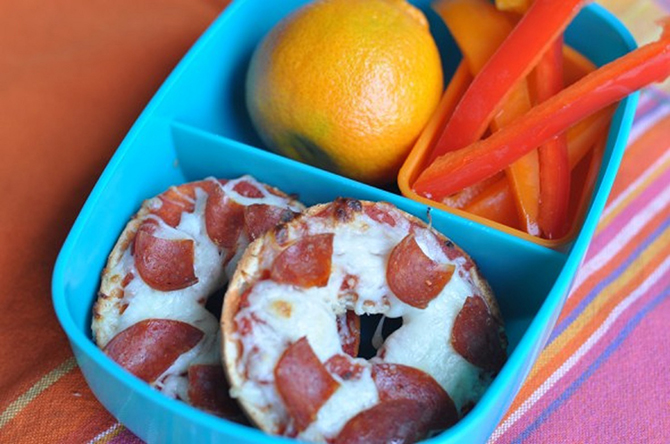 By Shari Bilt Boockvar
It's September which means shopping for school supplies and planning calendars with activities in full swing. It's also a time to be creative and try new ideas for healthy lunches.
I've been down this road with my own child and offer some of my favorite suggestions here. A balance of protein, whole grains and fruit or veggies is essential. Also keep in mind that for lunches to remain fresh and not spoil, use a freezer lunch bag that will help to keep foods cool.
WHOLE GRAIN PASTA SALAD
A good choice is whole grain pasta or tortellini mixed with cooked chicken, broccoli or any other vegetable. Mix with olive oil or a healthier based mayonnaise, salt and pepper.
COLD TORTILLA PIZZA
Another option is whole grain tortilla toasted with tomato sauce, organic mozzarella cheese and veggies. Fold over and wrap in aluminum foil.
CRACKER SANDWICHES
Easy to make grain crackers filled with light organic cheese and lean protein such as turkey, grilled chicken, roast beef or ham will please. Serve with a side of carrots and hummus or fruit.
HUMMUS PLATTER
Make a tray of hummus with carrots, whole wheat pita slices and protein slices such as chicken, turkey or cheese sticks.
SUSHI STYLE SANDWICH
Wrap grilled chicken or turkey breast and veggies such as cucumber or asparagus into flattened whole grain bread. Slice into "sushi" pieces.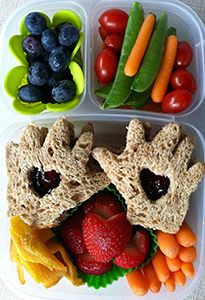 "HEALTHIER"
PB&J An upgraded all-time favorite: Whole grain bread with nut butter or nut butter alternative and mashed berries of choice.
PROTEIN BALLS
Mix one chopped hard-boiled egg + ¼ mashed avocado + ¼ pound freshly sliced turkey breast, mashed in a bowl and then form three golf-size balls and sprinkle with seasoning salt. Fill a whole wheat pita or top a salad with the protein balls.
CHICKEN SAUSAGE DIPPERS
A fun lunch all kids will love includes one or two cooked chicken sausage links cut into bite sized pieces. Serve with a side of ketchup or barbeque sauce and veggie sticks.
WHOLE GRAIN MINI BAGEL
A lunch pleaser: Top with two tablespoons of organic cream cheese, smoked salmon, tomato, lettuce, and onion.
OTHER IDEAS TO TRY
COOKBOOK DISCOVERY
Many parents have cookbooks galore in their kitchen cabinets. This is a great time to re-discover some of your favorites or new ones to try with your kids. Pick five to 10 recipes and bookmark them with post-it notes, so they are easy to find when you need them.
PINTEREST
If you haven't seen it now is the time to take a look at this fun and informative app that you can find online or on your phone. Healthy lunch ideas are abundant on Pinterest. You can organize recipes by making "boards." Sort into salads, sandwiches, sides, and snacks—or make separate boards for each of your kid's favorite lunches.
MAGAZINES
Purchase a few food magazines. When you find one or two you that your family enjoys, subscribe (either print or online). Each month you will discover new recipes and ideas.
SHOP AS A TEAM
Now that you have some healthy lunch recipes shop together with your children! Making them a part of the process from beginning to end will help them want to try their new meals. Make sure to devise a shopping list at home and stick to it as best as you can; it's easy to get off track and buy foods that you may not want to keep at home when shopping without a list.
NEW FRUITS & VEGGIES
The adage "if you don't try, you'll never know" works well here. Each season provides us with different produce picks. Every week, try a new fruit or vegetable with your family to taste and try them in different lunches. You never know what meal ideas you'll come up with when finding new foods.
---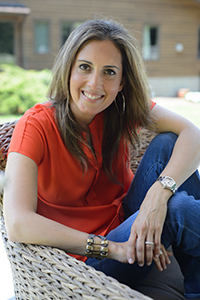 Shari Bilt Boockvar, MS, RDN is a nutritionist in New York and the Tristate area. She specializes in nutrition counseling and consulting for weight control and fitness. Shari can be found blogging about her favorite products and recipes at
Facebook.com/NutritionShari,
Twitter.com/NutrtionShari,
Instagram: NutritionShari,
and nutrifactsforyou.com.