HOW TO SCORE THE BEST TABLE IN NYC
By Ann Grenier
In the city that never sleeps, knowing the restaurant's gatekeeper—otherwise known as the maître d'—to the hottest scenes-to-be-seen and fashionable social circles is essential. Overseeing the most popular restaurants in New York City is no small feat. It takes a considerable amount of wit and wisdom to juggle dining reservations efficiently, seating, greeting guests and leading a team without losing one's ability to charm. The primary goal of any ambassador of dining is to assure a satisfying dining experience for all. Tables are sectioned into tiers, based on status, and being on "the list" is not enough when catering to diplomats, celebrities, socialites, and regulars. Here, the top New York City ambassadors of dining you want—and need—to know.
---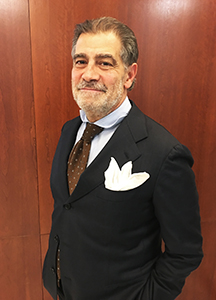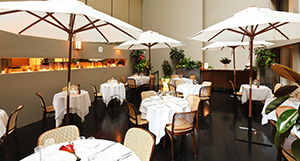 Gianfranco Sorrentino has been running high-profile restaurants around the world and catered to a well-heeled, discerning clientele for decades. He currently owns landmarked hotspots Il Gattopardo and The Leopard at des Artistes, as well as the rustic Mozzarella & Vino—three acclaimed Manhattan restaurants dishing out some of New York's most authentic southern Italian cuisine.
Gianfranco is well known and respected among New York's powerful elite, and together with his wife Paula, Executive Chef Vito Gnazzo, and a passionate, dedicated team, he offers warm Italian hospitality and exceptional service in a unique, sophisticated, yet relaxed atmosphere.
For more information on Il Gattopardo (13-15 West 54th Street), visit ilgattopardonnyc.com.
---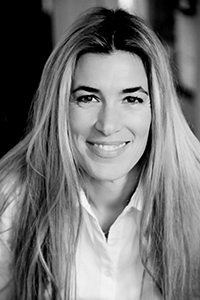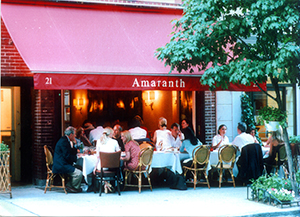 Paola Predrignani is the owner of the Mediterranean fusion restaurant, Amaranth, located off Madison Avenue on 62nd Street. Predignani welcomes guests as they stroll in from the most famous shopping district in the Upper East Side. With almost two decades in the restaurant business, Amaranth has garnered a massive loyal following. Paola's devotion to an authentic dining experience serving expertly crafted cuisines using quality ingredients, imported directly from France and Italy, has made Amaranth successful for almost two decades. The ambient, glowing dining room is a reflection of the restaurant's name, Amaranth, meaning dark red rose-colored flower; it radiates a warm and welcoming ambiance that is exuded through the demeanor and hospitality of Pedrignani's team.
For more information on Amaranth (21 East 62nd Street), visit amaranthrestaurant.com.
---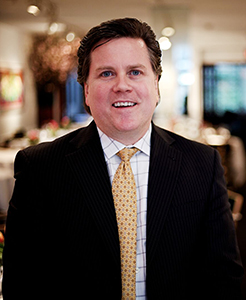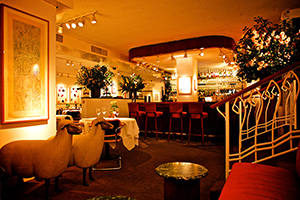 Steve Millington's personality is emulated in the service he provides as manager of Michael's New York. The team of hostesses and waiters have fostered connections with guests, unmatched by any other fine dining establishment. Decades of experience complemented by his devotion to exquisite cuisines has made Millington a favorite amongst guests and well-respected in New York restaurant scene. At Michael's, Millington caters to New York's biggest power players and celebrities, including Barbara Walters and Ralph Lauren. Executive Chef Kyung Up Lim dishes contemporary American and Californian-style cuisines suited for every palate. Guests dine in a stylish environment decorated with contemporary paintings and sculptures.
For more information on Michael's New York (24 West 55th Street), visit michaelsnewyork.com.