TRICKS & TREATS FOR HALLOWEEN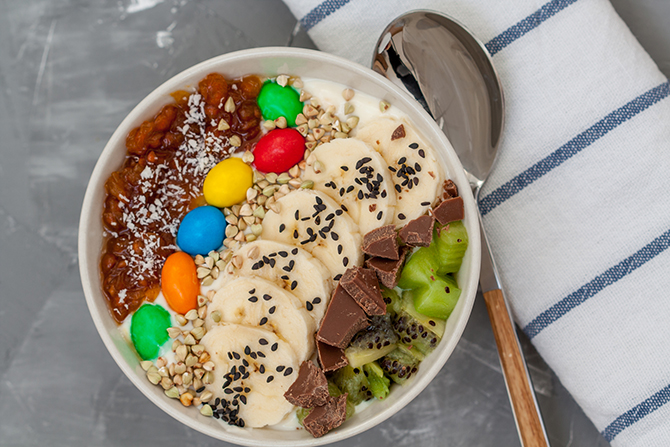 By Shari Bilt Boockvar
As a child, I remember coming home from Halloween Trick or Treat and separating all of my candy into categories. I would tally every brand to see how my hard work had paid off. If my mom was lucky, she got my batch of Milky Way bars (not my favorite), but we did argue over who got the Reese's Peanut Butter Cups. Years later, I admit I still love Halloween and treating myself to my son's goodies he's willing to share.
Whether you are eating your children's leftovers or digging into your bowl of treats, you may be wondering which are the best choices. I have put together a list of some of the better options and a few "recipes" too. Remember, these are candy treats, not fruits and veggies, so understand these are my go-to's that are portion controlled and lower in calories. Take a look at the chart below and see how your favorites stack up.
Following are some fun and easy ways to add a bit of healthiness to your treats, and some you can incorporate into meals. You may even decide to use these tricks throughout the year!
BERRY CANDY SUNDAE
Think of your favorite sundae. Instead of ice cream, use berries as your base. Top with 1 or 2 chopped snack size bars such as Kit Kats and Twix Bars instead of sprinkles, chocolate chips or other toppings.
STUFFED STRAWBERRIES
These are colorful and easy snacks. Slice off the stems and scoop out a small hole in strawberries. Take an M&M or two and put them inside.
SLICED "CANDY APPLES"
Making candy apples can get messy, but this is much easier and tastier and simple to prepare—just slice or chop up a Snickers bar and place on top on of sliced apples.
CANDY TOPPED ACAI BOWL
Keep the healthiness of an acai bowl topped with fruit and nut butter. Instead of topping with honey, granola or other high-calorie items, chop up your favorite fun size bar and sprinkle on top.
GREEK YOGURT CANDY BREAKFAST
This is a fun option for the "morning after" Halloween. Mix a plain Greek yogurt with your favorite fruit and natural nut or seed butter. Top or mix in a few pieces of candy corn or a chopped fun size candy bar.
CHOCOLATE BAR TOAST
Melt a Hershey's snack size bar and drizzle over whole grain toast or a whole grain tortilla topped with sliced bananas.
---
Candy Calories and Fat CONTENT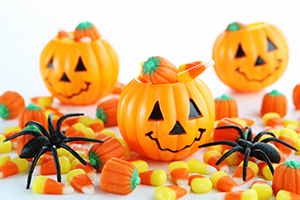 | | | |
| --- | --- | --- |
| CANDY TREAT | CALORIES | FAT (g) |
| 3 Musketeers Fun Size | 67 | 2 |
| Almond Joy Fun Size | 80 | 4.5 |
| Brach's Candy Corn Treat Pack | 53 | 0 |
| Dum-Dums Original Pop | 20 | 0 |
| Hershey's Milk Chocolate Snack Size | 63 | 4 |
| Kit Kat Miniatures | 42 | 2 |
| M&M's Plain Fun Size | 63 | 2 |
| Peeps Marshmallow Ghost (1) | 37 | 0 |
| Snickers Fun Size | 80 | 4 |
| Twix Minis | 50 | 2 |
| York Peppermint Pattie Snack Size | 60 | 1 |
---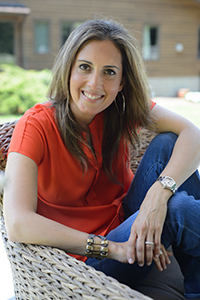 Shari Bilt Boockvar, MS, RDN is a nutritionist in New York and the Tristate area. She specializes in nutrition counseling and consulting for weight control and fitness. Shari can be found blogging about her favorite products and recipes at
Facebook.com/NutritionShari,
Twitter.com/NutrtionShari,
Instagram: NutritionShari,
and nutrifactsforyou.com.