MARLO THOMAS: FROM FAME TO PHILANTHROPY

This NY Icon Is On A Mission!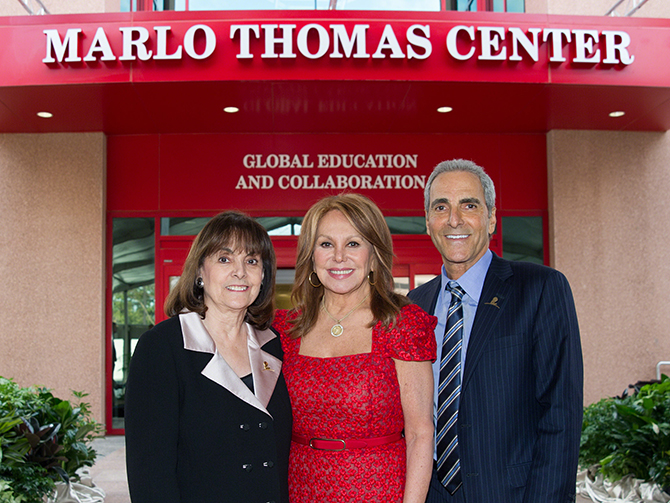 By Anthony Rapacciuolo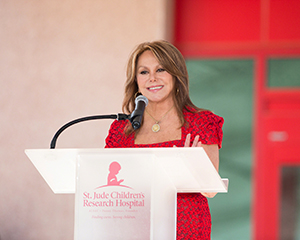 Famed actress, television star, and Broadway phenomenon Marlo Thomas grew up in a house of comedy and love which ultimately shaped the person we know today. However, her father Danny Thomas forged a legacy which she carries on that is more near and dear to her heart than any theatrical performance or TV sitcom.
New York Lifestyles Magazine had the opportunity to speak with Marlo about her career, her life and most importantly, her mission of helping children with pediatric cancer at St. Jude Children's Research Hospital. After reading her story, we encourage you to learn more about St. Jude and consider supporting it upcoming Thanks and Giving Campaign.
Tell our readers what it was like growing up? What was your fondest memory?
I lived in a house of comedy. My father, Danny Thomas, was a very funny guy. He had a lot of comedian pals like George Burns and others who used to hang out at our house. They were laughing from the moment they arrived to the moment they left.
I remember being 7 or 8 years old and going into my father's study while he honed his comedy act. In those moments, I learned a lot of things that I've carried over into my own career. One of those things he said was never lie to an audience. If you stop along the way for a cheap laugh, you'll lose them. It's so true, and I've seen it happen.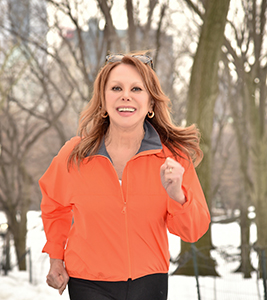 You came to New York to pursue your acting career. What does New York mean to you, the people, its culture, and attitude?
What's great about New York is that you're in the traffic so to speak, of theater, art, music, politics and so much more that really isn't available elsewhere. New York is also a very spontaneous place. You don't have to plan something because you can simply go to the theater or a restaurant, or do almost anything else. I think anybody who's bored in New York isn't trying.
You studied to be a school teacher? Tell our readers about the career change.
I'd always wanted to be an actor, but my Dad didn't want that for me. He came from an immigrant family of ten kids, most of whom didn't finish high school. It was very important to my parents that we received an education. I went to college and studied teaching, and I later ended up writing my thesis on applying acting to teaching. I received an A on the paper, and my teacher wrote on the side in red I think you should go into theater, I think that's what you really want. That's something I'll never forget. I remember after graduation taking my diploma home to my father and telling him that was for him, and that I was headed to New York to study acting.
You've done it all from stage to studio, which would you say is your passion?
For me, my favorite thing to do is be on stage live. I love to rehearse, and I especially love to do new plays. It's quite exciting to embark on a new play with a director and group of actors and together learn what the play is about. I like the structure of it. Being able to work in front of an audience and hear their reaction whether its wonderful laughter or wonderful silence, it's a very exciting moment to communicate. The theater is so ancient, and I think the art of storytelling is really what the theater is all about, and you are the storyteller. When the performance is over, you've told the story to that group of people, and tomorrow it will be totally different.
You believe there are two types of people in the world, can you describe them for us?
There are two types of people in the world, those who stop at a traffic accident to see if they can help, and those who just drive by. One of the things missing in our society is that people don't take notice of things. They're too busy trying to cross things off their to-do list. It's a lesson I must learn myself all the time, I need to slow down and notice things, and it's something that I've taken seriously.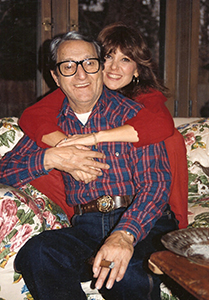 Clearly, you're the type of person that stops at the traffic accident. Speak to our readers about the role philanthropy plays in your life and the organization closest to your heart.
My brother, sister, and I grew up in a house of comedy and in a house that was dedicated to the building of St. Jude Children's Research Hospital. In fact, we heard about it so much as children we actually thought that he was one of our uncles. While my father was alive, we all did what we could to help him, but we weren't really involved all that much. When my father died 26 years ago, little by little my sister, brother, and I became more involved. At first out of respect for my father, but then we became completely emerged in the need of the children.
My father founded the hospital with two promises: First that all research and discoveries would be shared immediately with the scientific and medical community worldwide. Second, that no family would ever be given a bill from St. Jude for anything. We believe that all a parent should do is worry about saving their child's life.
Tell us why 2017 is so special for the organization, and how our readers can help support the cause.
At St. Jude we need to raise 78 percent of our money from the public. By comparison, other reputable hospitals like those here in New York only need to raise about 8 percent. Our budget is $2.4 million a day, and that's real money. Programs like this year's Thanks and Giving Campaign are the lifeblood of our organization. The Thanks and Giving Program takes place between Thanksgiving and New Year's and is our most significant national campaign. It allows us to raise funds and also raise awareness.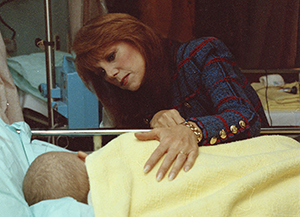 Share with our readers any of the latest developments or research that's coming out of the hospital.
The great thing about St. Jude is that we're constantly coming up with new ways to try and cure cancer. Something new and exciting that's happening is our precision medicine effort. We sequence the genome of every single child that comes to St. Jude, and by having that genome, we're able to create a precision medicine unique to every child. The genome helps us to precisely see whether a specific child can be helped by a specific therapy. This limits unnecessary treatments and allows us to understand better what treatments may help. That's how we have achieved such amazing survival rates.
Outside the realm of philanthropy, are you currently working on any new projects?
They haven't been announced yet, but what I can tell you is that I'm working on a new television series idea, and I'm also working on a new movie. But that's all I can say!
Sound Off! Tell our readers something you've never shared with another publication before.
I'm obsessed with Jerry Seinfeld! I just adore him. I think what I love about Jerry is that he works with a certain amount of ease and a tremendous respect for the audience. It reminds me very much of my father's criteria and work ethic.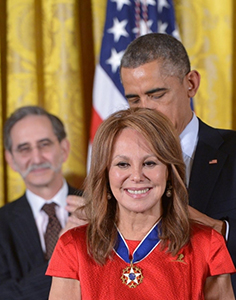 The other thing people don't know is that I love party games. If you come to my house, you have to be ready to play charades. I'm very competitive. It's not only competitive in that you want to win but also an appreciation for the other person's ability and finesse. Nora Ephron is a great charade player!

Thanks and Giving Campaign


Here at New York Lifestyles Magazine, we are proud to support St. Jude Children's Research Hospital and encourage our readers to do so as well. For more information or to make a donation to the Thanks and Giving Campaign, please visit StJude.org, call 800-4STJUDE, or shop at any one of the 70 corporate sponsors who are participating in the campaign and make a donation at the checkout.
---
Anthony Rapacciuolo is the owner of New York-based PRcision LLC, a full service public relations, marketing and events firm. His company has been called upon by numerous clients to assist in their fundraising and communications efforts. He is also a partner in an Italian Restaurant based on Staten Island.