18th Annual Doodles for Hunger Celebrity Art Auction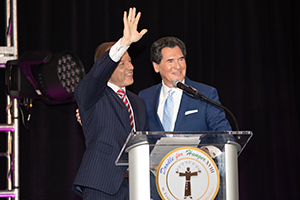 Nick Gregory, Ernie Anastos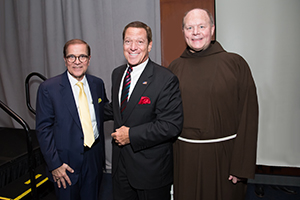 Joseph Sano, Joe Piscopo, Father Francis Gasparik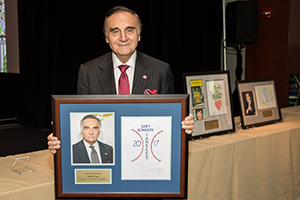 Tony Lo Bianco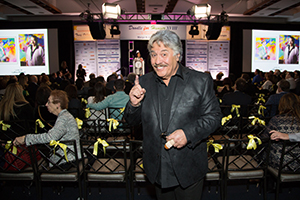 Tony Orlando
Samuel Waxman Cancer Research Foundation 20th Anniversary
Collaborating for a Cure Gala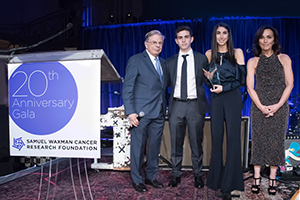 Dr. Samuel Waxman, Matthew Gorin, Allie Gorin, Jody Gorin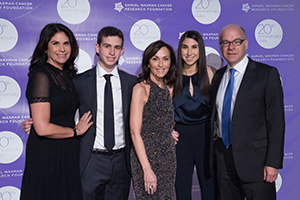 Gail Furman, Matthew Gorin, Jody Gorin, Allie Gorin, David Furman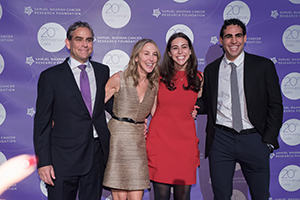 Michael Nierenberg, Elin Nierenberg, Ally Nierenberg, Jonny Nierenberg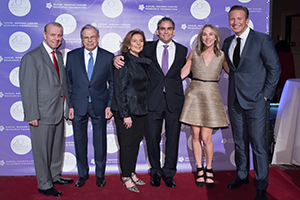 William T. Sullivan, Dr. Samuel Waxman, Marion Waxman, Michael Nierenberg, Elin Nierenberg, Chris Wragge
American Friends of Blerancourt 2017 Gala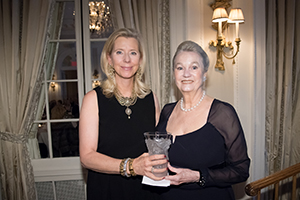 Dorothea de La Houssaye, Charlene Marsh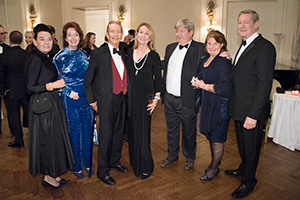 Bernadette Watkins, Shelby Wilcox, Jay Paul, Martha Talton, Henry Watkins, Carole Mahoney, Brian Mahoney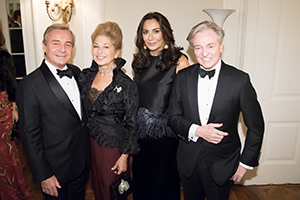 Franck Laverdin, Lucinda Herrick, Aida Hersham, Geoffrey Bradfield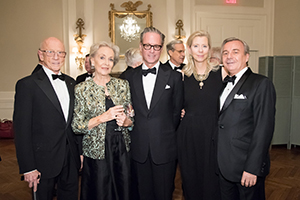 Miles Morgan, didi d'Anglejan, Madison Cox, Dorothea De La Houssaye, Franck Laverdin
American Friends of the Oxford Philharmonic Orchestra Cocktail Party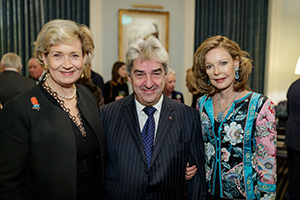 April Gow, Marios Papadopoulos, Margo Langenberg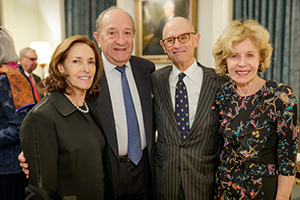 Annabelle Mariaca, Alberto Mariaca, Bill Nitze, Anne Nitze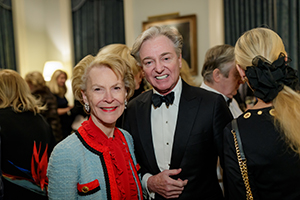 Elizabeth Stribling, Geoffrey Bradfield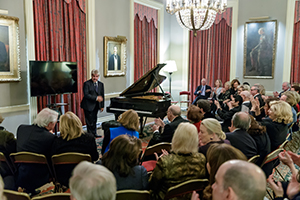 Marios Papadopoulos and Guests
Drama League Gala a Musical Celebration of Broadway honoring Steve Martin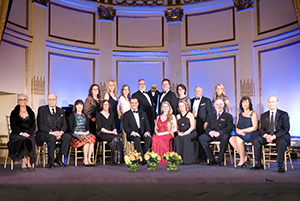 Drama League Board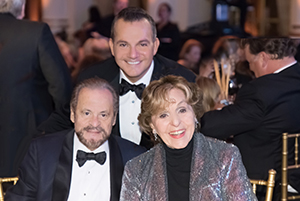 Barry Weissler, Stan Ponte, Fran Weissler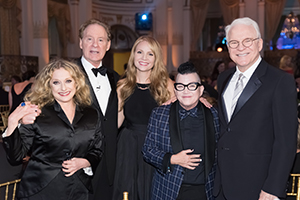 Carol Kane, Kevin Klein, Emily Tarver, Lea DeLaria, Steve Martin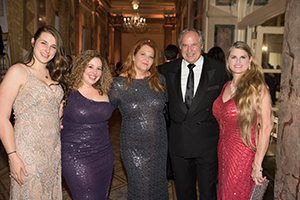 Leah Lane, Samantha Saltzman, Anna Mallett, Stewart Lane, Bonnie Comley
French Heritage Gala On the Riviera Cocktail Dînatoire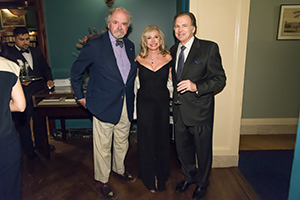 Ronald Lee Fleming, Sharon Bush, Dick Alexander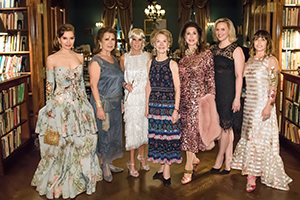 Jean Shafiroff, Odile de Schiétère-Longchampt, CeCe Black, Elizabeth Stribling, Ann Van Ness, Maureen Nash, Silvina Leone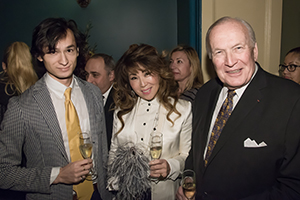 Spencer Choi-Schagrin, Cassidy Smith Lee, George Sape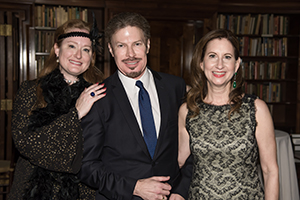 Valerie Lettan, Michel Cox Witmer, Dr. Penny Grant
Galerie Dumonteil hosts Gaston Suisse exhibition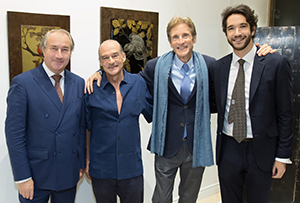 Pierre Dumonteil, Dominic Suisse, Yann Rougier, Dorian Dumonteil,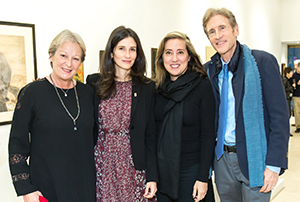 Isabelle Peters, Clementine Pallanca, Caroline Bergonzi, Yann Rougier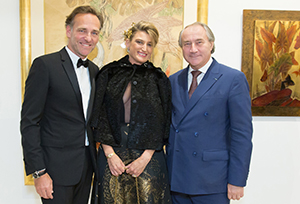 Renaud de Lesquen, Adelaide de Lesquen, Pierre Dumonteil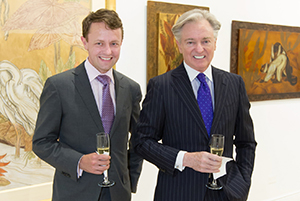 Roric Tobin, Geoffrey Bradfield
New England Society's 2017 Annual Dinner Dance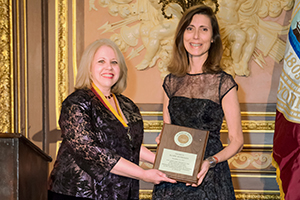 Anna Bulkot, Ellen Scordato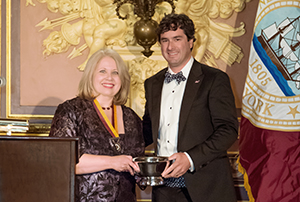 Anna Bulkot, Ian Murray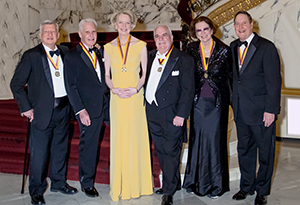 Alan Frese, Arnold Neis, Anne Hall Elser, Jay Sherwood, Connie Greenspan, Tom Hill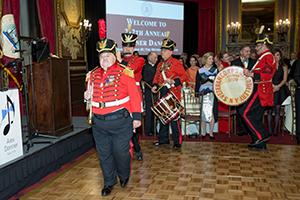 Veterans Corps of Artillery
REFINE Holiday 2017 The Museum of Arts and Design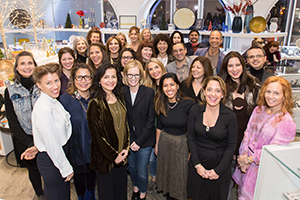 MAD's 2017 REFINE Jewelry Artists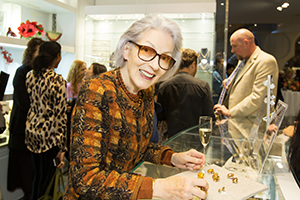 Barbara Tober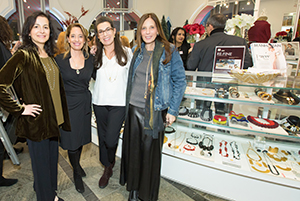 Lori Friedman, Gigi Ferranti, Franci Sagar, Beth Bernstein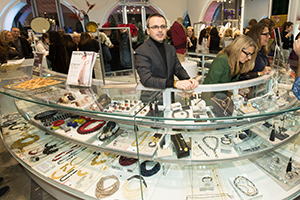 Serhat Geridonmez, Pam Zamore, Marie Mas
Robert Lacey Book Party for The Crown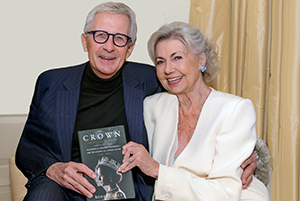 Robert Lacey, Lady Jane Rayne Lacey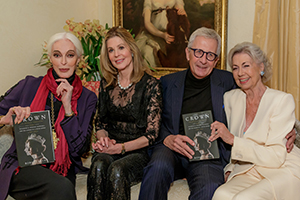 Carmen Dell'Orefice, Kari Tiedemann, Robert Lacey, Lady Jane Rayne Lacey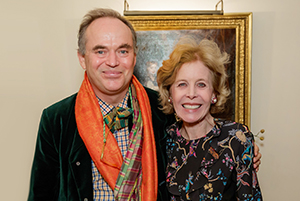 Christopher Mason, Ann Nitze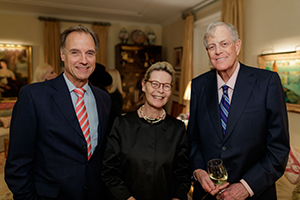 Greg Arnold, Mona Arnold, David Koch
The Actors Fund's Career Transition For Dancers Jubilee Gala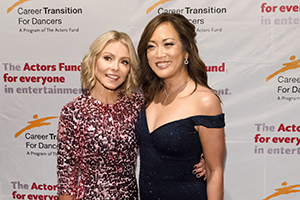 Kelly Ripa, Carrie Ann Inaba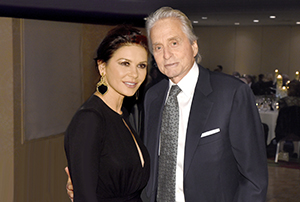 Catherine Zeta-Jones, Michael Douglas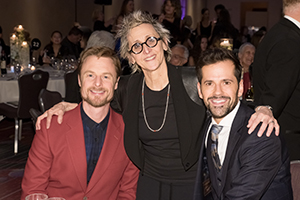 Christopher Wheeldon, Anne Marie DeAngelo, Robert Fairchild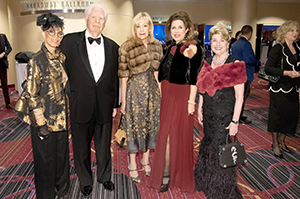 Mercedes Ellington, Stuart Becker, Janice Becker, Ann Van Ness, Judy McLaren
The Hundred Year Association's 2017 Gold Medal Award Dinner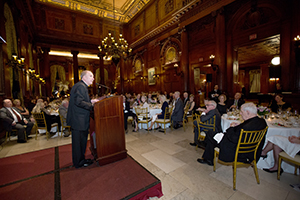 Father Joseph McShane, guests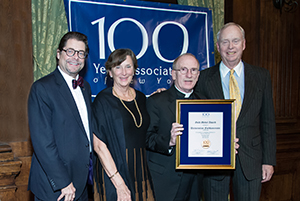 Clint Blume, Diane Guthener, Father Joseph McShane, Paul Gunther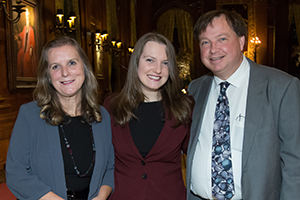 Josephine Phelan, Christine Phelan, Paul Phelan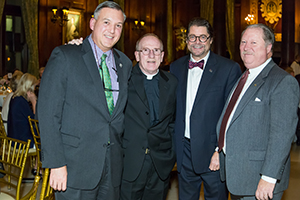 Roger Milici, Father Joseph McShane, Clint Blume, Brian Andersson
---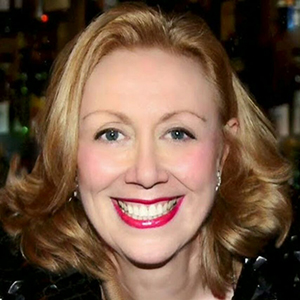 Whether it is a charitable cause, a magazine cover, or a special occasion, the photographers with Annie Watt.com make an occasion more memorable. Annie and her associates embody the essence of professionalism, seamlessly moving through any assignment with finesse and an innate ability to capture the moment at its heart. Book a photographer/videographer, contact annie@anniewatt.com.