Barbados: The Jewel of the Caribbean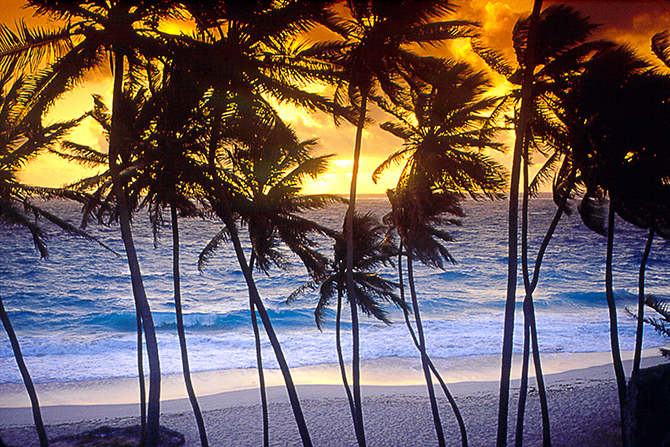 It's the easternmost island in the Caribbean that has both the Atlantic Ocean and Caribbean Sea encompassing its shores. And while its distinctly British influence is very much apparent, there is a real sense of fun and adventure here.
It would be difficult to visit here and not become entranced with the wealth of natural beauty. If you're feeling energetic, follow hiking trails through tropical rain forest, past sugarcane fields and over verdant rolling hills. Another possibility is to visit the subterranean Harrison's Cave. Savor the spectacular sunsets on the beach and don't forget to try delicious local specialties such as sea eggs and flying fish.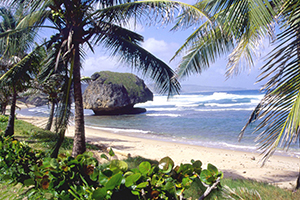 WHERE TO STAY
The Elegant Hotels Group features a collection of luxury hotels and resorts in Barbados offering satisfying choices for families, couples as well as singles and a "stay in one play in many" feature. Here are a few of their offerings:
Crystal Cove: All Inclusive romantic hideaway with luxurious accommodations in hotel rooms and spacious suites designed with modern décor along with sweeping balconies. Other notable offerings include complimentary watersports and a new coffee and wine bar. The numerous restaurants range from casual to fine dining experiences.
Tamarind: Offers a perfect family beach getaway with 104 contemporary and spacious hotel rooms and suites designed with vibrant tropical touches. Activity offerings include a full selection of complimentary motorized and non-motorized water sports along with an Aqua School providing free lessons in waterskiing, tubing, banana boat rides, sailing, snorkeling and water trampoline. Stays include a full buffet breakfast in the Sugar Cane room with a variety of fresh fruits, sweet pastries and an omelette station.
Colony Club: Luxury island retreat comprised of 96 luxury guestrooms and suites featuring fine mahogany finishes and marble bathrooms. Many rooms have four poster beds and a balcony or patio with beautiful views. The rooms feature luxury amenities from espresso machines to yoga mats. An extensive array of island tours are offered along with snorkeling excursions, the chef-guided "Bait to Plate" fishing trip. Enjoy a luxurious shopping excursion at the nearby outdoor mall.