ENTREPRENEUR'S CORNER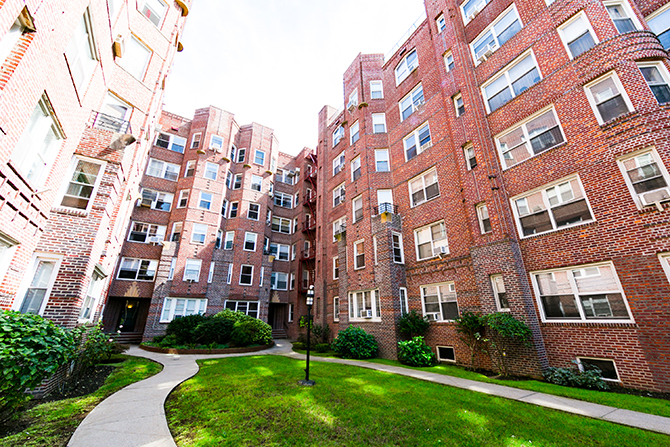 By Joseph Baglio
Real estate drew me in at an incredibly young age. It was the whole process of buying, selling and developing, as well as the thought of owning property that was attractive to me. As an adolescent, when asked, "What do you want to be when you grow up?" most kids would answer with astronaut or doctor. But for me, it was always real estate.
I wasn't so sure where I would focus my efforts; never the less it was the process that intrigued me. Over time, I realized real estate is as fascinating as I thought it was. It is just something that is in my blood, it's infectious and draws me in deeper with each new experience. The industry is continually moving and evolving.
LEARNING THE ROPES
I entered working as an intern for a commercial lender. This position became permanent once I graduated and I learned a great deal about what goes on behind the scenes regarding underwriting and the analytics of real estate. From there I stepped out on my own and purchased my first piece of property in Queens, NY, where I developed affordable housing and later branched out even further by acquiring and rehabilitating properties throughout Brooklyn, NY while consulting on new developments in all five boroughs.
Today, I am now a partner of Madison Estates, one of the leading boutique brokerage firms with multiple offices serving the Brooklyn and the NY area. I am currently overseeing all operations of the brokerage with a focus on agent and company growth. I am also a partner of the development company, Mettle Property Group, where I am responsible for the development of residential, commercial, and hospitality assets throughout New York City and South Florida. I direct Mettle's field operations, project coordination, underwriting, and analytics. I focus on pragmatic investing and look for upside potential in underutilized assets and continues to pursue new opportunities in all asset classes.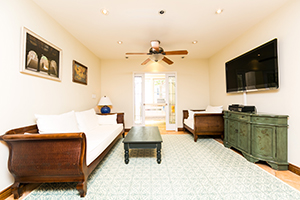 THE PERSONAL TOUCH
Being born and raised in Brooklyn, I have witnessed the evolution of the borough and its real estate market. Brooklyn has become one of the hottest places to live, and that's in part due to its rich history and was fueled by its proximity to Manhattan. One of the things I notice most about real estate is the first-time buyer. As a husband and father of two kids, I understand how vital it is to find the perfect home in the ideal location. There are so many factors to consider other than the home itself such as proximity to transportation, schools, recreational activities, etc. It can be very emotional and exhausting.
Throughout my career, I have found that my clients value my sincere input and I have always enjoyed sharing my experience to exceed their expectations. I look at my clients as friends and treat them the same. It is not just business for them, its personal and that is why I have continued to grow my business year after year.
For more information on Madison Estates, visit madisonestates.com.
FIRST-TIME BUYERS
It's one of the most significant purchases to be made, and for people about to venture into the world of real estate as a first time home buyer, it can be a bit of a confusing experience. What should be an exciting time can often be overshadowed by the decisions and multiple steps that are part of the home buying process, not to mention the jargon you'll continuously hear before you even turn the key in your new front door. Here, some tips to keep in mind.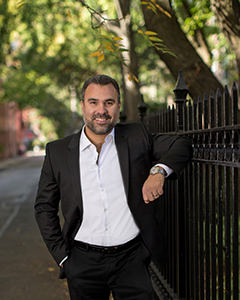 Planning Ahead Before you begin house hunting it's a good idea to start putting money aside for the down payment. The more money you have to put down, the lower the monthly mortgage payment will be. While many buyers aim to put down 20 percent, it's not required. You will, however, incur PMI (private mortgage insurance), an additional cost added to the monthly mortgage payment.
Pre-Approval A letter from a bank or mortgage professional is an essential piece of information to obtain ahead of time. Based on the amount of money saved for a down payment and the amount of money a bank will loan, a prospective homebuyer has a better idea of the price range in which they can afford. A pre-approval letter also shows a real estate agent you're a serious buyer. Plus, it's necessary to have on hand when an offer is presented. Most agents and sellers will reject offers that are not accompanied by a pre-approval.
Loan Options There are a variety of first-time homebuyer programs available through both federal and state programs. Loans such as FHA and VA can help out for those who qualify. For a potential homebuyer with less than perfect credit, who do not qualify for a conventional mortgage, the Federal Housing Administration loan might be an option. An FHA loan does require mortgage insurance which stays for the life of the loan, unlike a conventional mortgage which can be canceled after your loan is paid down to 80 percent or more of the appraised value of the home. It's important to educate yourself on the pros and cons of an FHA loan. Also available is the VA loan for qualified U.S veterans, active military personnel, and certain surviving spouses. There are many benefits to this type of loan and one to look into if you meet the requirements.
Proper Credit A high credit score is a significant factor when applying for a mortgage; it determines things like approval, interest rate, and possible terms of the loan. If your score is on the lower side, it's a good idea to work on getting it raised before you start looking for a home. Focus on paying off any outstanding debt and stay away from opening up a new account or making large purchases.
Location One of the first question's real estate agents will ask you what type of area you're interested in. Another big decision, and because we all have different needs, lifestyles, and tastes, there is no one better location than another. Before sitting down with an agent consider what it is you want out of not only the home you choose but the area as well. Do you prefer to live near amenities such as public transportation, restaurants, stores, etc? Or do you prefer a quieter location, a bit further from the hustle and bustle? Deciding on this ahead of time will allow your real estate agent to target the right locations from the start and bring you to the right type of homes.