ON THE SMALL SCREEN
By Jenny Peters
---
DRAMAS FOR DAYS
---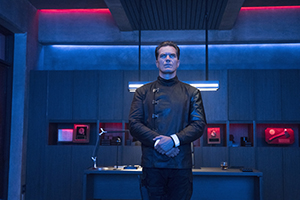 FAHRENHEIT 451
HBO
In this HBO movie remake of Ray Bradbury's classic science-fiction novel Fahrenheit 451 (the original hit movie released in 1966 and directed by Francois Truffaut), Michael B. Jordan stars as the fireman whose sole job is burn books, thus erasing the world's historical knowledge. In this dystopian future, education and history are disdained, for it's all the easier for the government to control the masses if they are uneducated and uninformed. Michael Shannon acts as the fire captain, while Sofia Boutella takes on the role Julie Christie originated, as a dissident trying to stop the destruction in this still fascinating and timely story.
---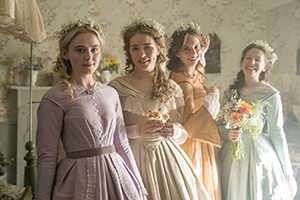 MASTERPIECE: LITTLE WOMEN
PBS
Masterpiece Theater presents a three-part mini-series that takes a new look at an old favorite. Little Women is author Louis May Alcott's timeless classic that follows the lives of the four March sisters. Coming into adulthood as the American Civil War rages around them, the girls—this time with Jo played by Maya Hawke (the 19-year-old daughter of Ethan Hawke and Uma Thurman), Amy by Kathryn Newton, Meg by Willa Fitzgerald and Beth by Annes Elwy—discover love and loss while searching for their own identities. Watch for Angela Lansbury in a key role in this story based on Alcott's real-life experiences.
---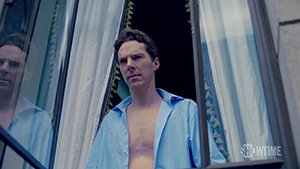 PATRICK MELROSE
Showtime
Autobiographical stories abound in May, as Patrick Melrose comes to Showtime this month. Based on the roman a clef novels by Edward St. Aubyn, the five-part miniseries stars Benedict Cumberbatch as the lead character. In this version of the author's real life, Patrick Melrose is born into the British aristocracy, but soon discovers that the wealth and privilege of his particular family comes with intense dysfunction. As we watch Melrose's life devolve into addiction and despair, the old adage "be careful what you wish for" comes to mind, in a reminder that being born into family wealth and social position often comes with a steep price.
---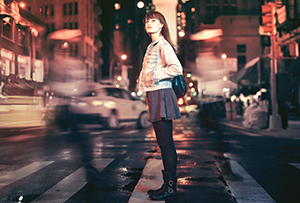 SWEETBITTER
Starz
Based on the autobiographical novel by Stephanie Danler of the same name, Sweetbitter follows Tess, a Midwestern-raised newbie to New York City who finds work—and a form of love—in a popular Manhattan restaurant. This Starz series follows the book pretty closely, as Tess falls into the overindulgence trap that the big city has to offer, finding herself drinking too much, working too much and feeling too much for a coworker who doesn't exactly live up to her adoration. As her life takes on the slightly chaotic feel of NYC, Tess has to figure out how to grow up or be eaten alive by the restaurant scene in the Big Apple.
---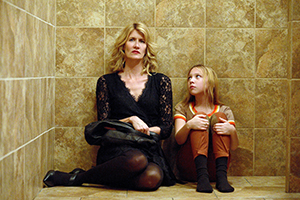 THE TALE
HBO
Laura Dern stars in The Tale, a dark and disturbing film that premiered at the Sundance Film Festival and now comes directly to the small screen via HBO Films. Written and directed by Jennifer Fox, The Tale explores how survivors of sexual abuse find ways to mentally reconcile their past in order to move on with their futures. As "Jennifer," Dern has a good life going, until her mother uncovers a story she wrote at age 13. As the memories of that time flood back, Jennifer becomes obsessed with confronting those who took advantage of her at a young age. This searing story features an all-star cast including Common, Ellen Burstyn, Frances Conroy and John Heard.
---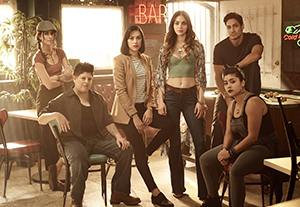 VIDA
Starz
Vida is Spanish for "life," and this sprawling, provocative show set in the East Los Angeles barrio explores the Latina life experience through the eyes of two very different sisters. Melissa Barrera and Mishel Prada star as the siblings who never had much of a liking for each other; but when their mother is taken ill, they reluctantly must band together to help run the family business. With changes in the neighborhood coming fast and furious, the women struggle through six episodes of balancing their natural animosity with the need to put up a solid front against outside forces that seek to change their lives forever. Will they succeed? Tune into Starz to find out!
---
AND A LONE NEW COMEDY
---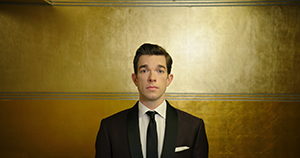 JOHN MULANEY: KID GORGEOUS AT RADIO CITY
Netflix
If dark dramas, sibling rivalries and dystopian universes get you down, never fear. Netflix is here, with one of their Original Stand-Up Specials, this one featuring John Mulaney. Best known for his Emmy Award-winning writing on Saturday Night Live, Mulaney's also been doing stand-up comedy and had a one-season NBC-TV show called, funnily enough, Mulaney. This time, the funnyman is alone on stage at Radio City Music Hall in NYC, with a comedy special shot during his sold-out seven-night run there. It's the first installment of a long-term deal Mulaney has made with Netflix, so if you laugh through this one, there's much more to come.