ABOUT FACE
The Best Grooming Products A Man Can Get
By Ann Lawlor
Today, for most men skin care is becoming a daily habit. After all, it's just as important to take care of what's on the outside as it is to train the muscles and eat healthy on the inside. We all know skin is the largest organ and once it's damaged, it's near impossible to return it to its original state. But, simple products that require little commitment are available and can prevent—or at least—slow the aging process. Here, some grooming products to add to your list. Go ahead, pick up a few (or all!)—you'll be thanking yourself for years to come.
---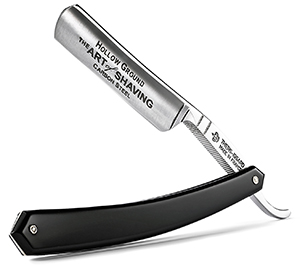 THE BLACK 5/8" STRAIGHT RAZOR
The Art of Shaving
Go All Sweeney Todd on your shave with an old-school traditional razor. The straight razor requires some experience, so get expert instructions at their salons and learn from the experts. Take it to a whole new experience and use a strop and sharpen it yourself.
Info:
theartofshaving.com.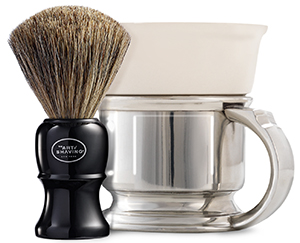 COCONUT OIL SOFT SHAVING CREAM
Geo. F. Trumper
Once applied to the skin, this shaving cream delivers a creamy lather ensuring the blade to glide for a closer shave effortlessly. The product also provides the most fantastic scent at the start of any day. Info:
trumper.com.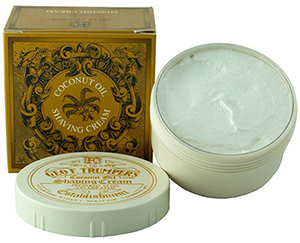 THE SHAVE MUG
The Art of Shaving
This bundle includes both a Pewter Shave Mug and Genuine Black Shaving Brush to help achieve a close shave. The two-piece mug
and caddy can be used with shaving soap or shaving cream to create a rich, moisturizing lather. Using a shaving brush to apply your shaving cream helps lift beard hair for a clean, close shave. Also note: A shaving brush also exfoliates skin to help release trapped hairs, assisting in the prevention of ingrown hairs. Info:
theartofshaving.com.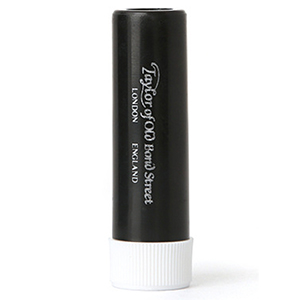 THE STYPTIC PENCIL
Taylor of Old Bond Street
A favorite of many, this styptic pencil exists to address the bane of
a shaver's life—accidental nicks on the face. Help seal it quickly using this excellent product.
Info:
tayloroldbondst.co.uk.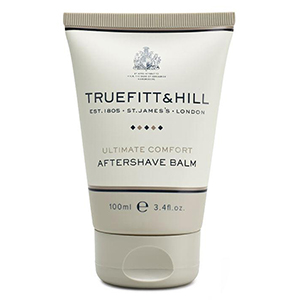 ULTIMATE COMFORT AFTERSHAVE BALM
Truefitt & Hill
It's the moisturizer used by such luminaries as Winston Churchill, John Wayne, and Frank Sinatra to name a few who used this soothing moisturizer containing lanolin and Aloe Vera extract. Suitable for all skin types.
Info:
truefittandhill.com.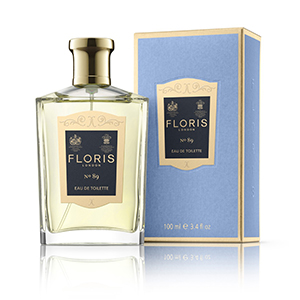 NO. 89 EAU DE TOILETTE
Floris London
It's Ian Fleming's literary super spy, James Bond, with the scent to strike fear in his enemies. Orange and bergamot blended with lavender and neroli, warmed with a touch of spicy nutmeg and sandalwood combine to make this the quintessential English gentleman's fragrance.
Info:
florislondon.com.