DAY AND NIGHT
Accessories That Work Overtime
By Ann Lawlor
As warm days turn cooler, it's time for all New Yorkers to break out those charming accessories to brighten their fashionable days and nights. Not quite Fall ready? Here, ten accessories that are sure to please.
---
FOR HER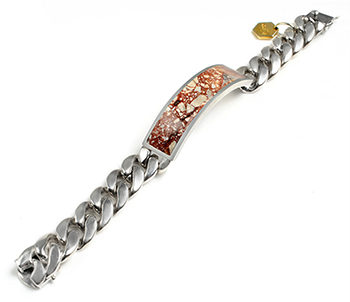 ANN DEXTER JONES DESIGN
Let everyone know your style with this ID bracelet from British-born Renaissance woman and mother of Mark and Samantha Ronson. Ann Dexter Jones' Petrified Wood Inlay ID Bracelet definitely combines beauty and practicality.
Info:
anndexterjonesdesign.com.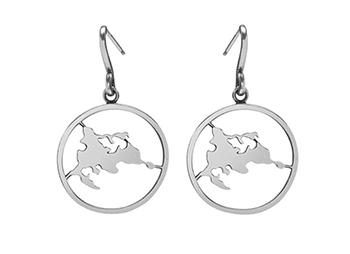 CD CHARMS
Wear your favorite U.S. state or island charm with pride. Available in silver or gold, from Catherine Demarchelier, choose from earrings(shown), bracelets and necklaces featuring Shelter Island, Rhode Island, Florida, and a variety of other popular hot spots. Of course, every New Yorker will want to wear the Manhattan Island charm!
Info:
cdcharms.com.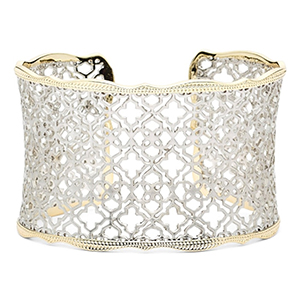 KENDRA SCOTT
Kendra Scott's pretty quatrefoil
logo makes a subtle appearance throughout with the delicate
detailed Mystic Bazaar-Candice Wide Cuff framed in silver/gold gilded, scalloped trim.
Info:
nordstrom.com.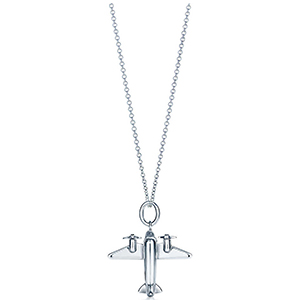 TIFFANY
For years Tiffany has created a wide variety of unique charms, some of which are unique to individual stores and places to enable you to create something of special meaning—and quality. The Sterling Silver Airplane Charm features an old-fashioned propeller aircraft design straight from an Indiana Jones movie which will stir memories of adventures in far-away places.
Info:
tiffany.com.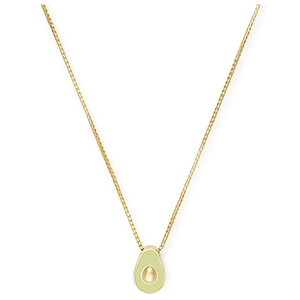 ALEX AND ANI CHARITY
BY DESIGN
Alex and Ani Charity by Design launched the Avocado Necklace in collaboration with charity Green Beetz to maximize their efforts to encourage healthier relationships between young people and their food. The "healthy snack" jewelry set aligns with Green Beetz's efforts teaching children to think critically about how food impacts their bodies, community and the world.
Info:
alexandani.com.
FOR HIM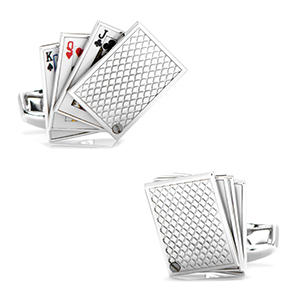 TATEOSSIAN
These cufflinks can rotate and fan out like a pack of playing cards. One of the Playing Card Cufflinks features King, Queen, and Jack while the other is Aces only.
Info:
tateossian.com.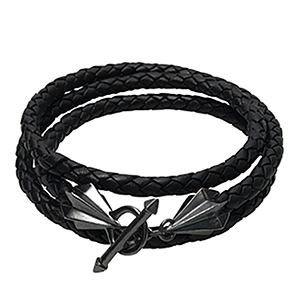 MARGO MANHATTAN
Get straight to the point with this bold bracelet from New York City's own Margo Manhattan. The Slade Bracelet is crafted with a handsome leather band and sterling silver.
Info:
margomanhattan.com.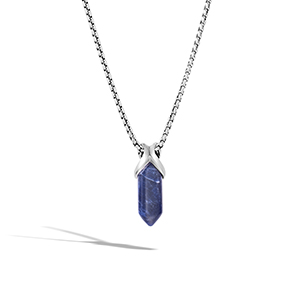 JOHN HARDY
This vibrant Royal Blue Sodalite Pendant Stone will take any fashionable guy straight through the day. It's harnessed by the new John Hardy signature link detail featuring a silver box chain with lobster clasp.
Info:
johnhardy.com.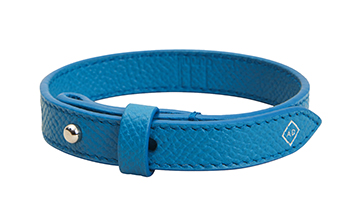 ALFRED DUNHILL
Equally at home on a sailing yacht or discretely poking from a French cuff in the boardroom. The Turquoise Cadogan Bracelet from the British luxury house Alfred Dunhill definitely makes a statement
and a timely reminder of sunnier days and blue skies.
Info:
dunhill.com.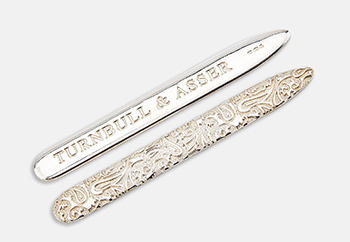 TURNBULL AND ASSER
Complete that fashionable look with these exquisitely crafted Sterling Silver Collar Stays which will handsomely maintain a sharp collar all day and night.
Info:
turnbullandasser.com.