TECH TALK
SMART HOMES
By Ted Owen
After working long hours at my start-up, PlayAPI, there is nothing better than to head home after a long day. However, this is 2018, and I need my home to have the latest technology integrated into it so that those precious hours of downtime are enjoyed to the max. Here are my life-changing favorites you need for your haven.
---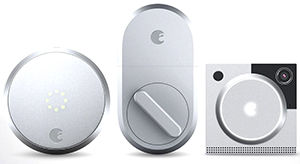 ACCESSING HOME
The August Smart Lock Pro+
Running out to the next social event and need to enable the housekeeper access to do their work? Take control of access to your home on the go using the August Smart Lock Pro+, which turns your cell phone into a key and enables you to grant access for the housecleaning staff, family, friends, and others.
Info: august.com.
---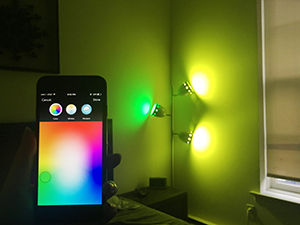 LET THERE BE LIGHT
Philips Hue Smart Light Bulbs
Although there are many competitors, Philips from Europe has been one of the early adopters of Smart Light Bulbs. These LED replacement bulbs work through a Wi-Fi connection allowing them to be switched on and off from anywhere. They also can be programmed to automatically turn on either at a specific time or when your cell phone comes in range of your home Wi-Fi network. New this year, Hue is showcasing their new range of outdoor lights. Remember, if a light bulb is simply too dull, the Philips Hue's colors can change your light into millions of possibilities.
Info: meethue.com.
---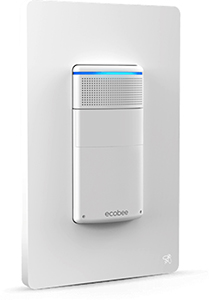 FLICK THE SWITCH
Ecobee Switch+
Unable to flick the switch due to an injury? Or perhaps you want to conserve energy. The folks at Ecobee have developed a replacement light switch that does it all. The Switch incorporates Alexa, so voice control becomes the way to go, not to mention full access to the knowledge base of the Alexa team. The Switch also has a speaker built in to play music, an integrated night light. What more could you want?
Info: ecobee.com.
---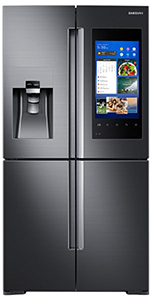 COOL OPERATOR
Samsung's Family Hub
A smart refrigerator which also keeps food chilled, cold, and frozen. Samsung's smart refrigerator has a touchscreen built into it which can provide everything from to-do lists, family pictures, television, and apps so that you can order groceries from the fridge itself! Rounding out its amazing features is a camera which enables you to see what's inside the fridge when out shopping.
Info: samsung.com.
---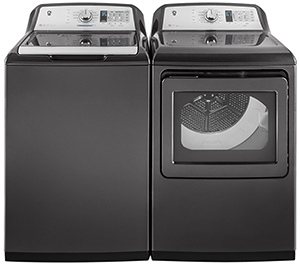 DOING THE LAUNDRY--MADE EASY
GE Connected Washer & Dryer
Although you still have to put in the clothes and add the detergent, GE's new Connected Washer & Dryer handles everything else. Get updates to an app on your smartphone with the status of the wash. You can also change or extend the drying cycle. So, time to end the age-old question "is the wash finished yet?" as you'll get automatic alerts.
Info: geappliances.com.
---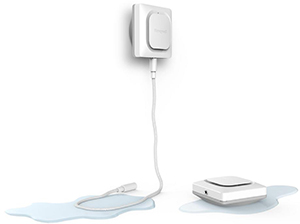 AVOID COSTLY FLOOD DAMAGE
Lyric Wi-Fi Water Leak and Freeze Detector
Using batteries to connect to Wi-Fi, a four-foot cable—which acts as a water sensor—the Water Leak and Freeze Detector is laid around likely trouble spots. In the event of a water leak, you will receive a cell phone notification. Simple. Brilliant. Think about it: The average water leak can result in $6,500 worth of damage. An ounce of prevention can save you a lot!
Info: yourhome.honeywell.com.
---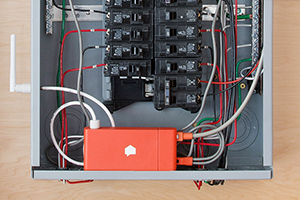 PINCHING ELECTRICITY
Sense
Now it's possible to see if someone is also using your electricity. With the help of an electrician, Sense plugs into your main fuse box and sits there monitoring and learning how to differentiate between every electrical appliance in your home. Sense helps you to understand where the electricity is being consumed and see the patterns and identify the areas for saving money. It is clearly common sense. Info: sense.com.