SPOTLIGHT
Selman Yalcin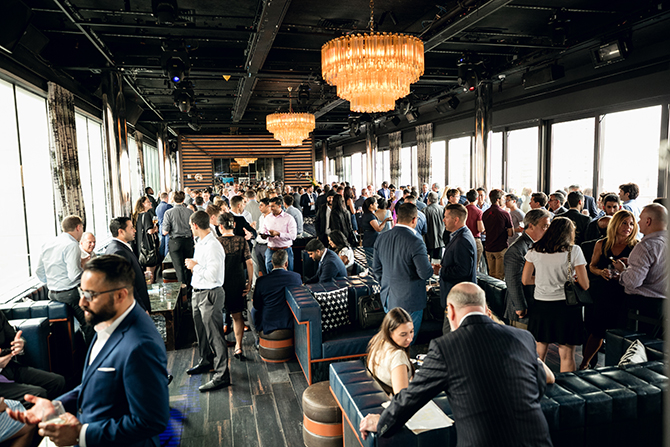 By Daniel J. Bollinger
REDinNYC is a networking event series dedicated to connecting, supporting and promoting individuals and businesses involved in real estate projects in New York City, Miami, Chicago, Los Angeles, Boston, and Philadelphia. The brainchild of Selman Yalcin he has been hosting events at the Dream Hotel in the Meatpacking district in NYC. I had a chance to sit down with Selman.
What does REDinNYC stand for?
It's an acronym for Real Estate Development in New York City.
What is the purpose of REDinNYC?
It's a chance for top-tier real estate professionals to gather and network centered explicitly around new development construction in NYC.
How has it been going?
Fantastic. Every month we are experiencing more substantial and massive crowds, and we have recently expanded into other cities including Miami, Chicago, Los Angeles, Boston, and Philadelphia.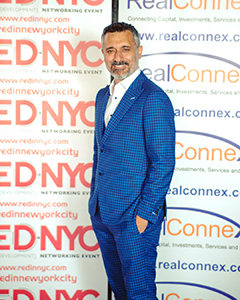 What can one expect at your events?
Expect to start brokering deals and building relationships. Event goers share contacts, ideas, experiences, and expertise in their respective fields. Nearly 35 percent of attendees hold C-Suite level positions in real estate and 10 percent are directors and Vice-Presidents. Besides networking with all the essential people directly in the new development and luxury segments, we also feature a 'fireside chat' every event with a prominent keynote from a real estate legend.
What is the fireside chat?
It's a chance for the developer to give an overview of his development(s) and give our guests some details about the project that you won't find on any website. We also have a Q&A during this time for any guest to ask questions.
Tell us some of your keynotes speakers?
We've had so many but to name just a few: Michael Stern of JDS, Don Peebles, Joe McMillan of DDG, David Amirian, and there are many more, too many to list here.
Who should attend your events?
Anyone in the real estate community including salespersons, brokers, investors, landowners, contractors, architects, lawyers, insurance executives, projects engineers; anyone involved in the real estate industry on any and every level.
Does REDinNYC do anything else?
REDinNYC also partners on family office conferences and other events, including OPAL, IMN, Bisnow, RBC Wealth Management and more.
For more information on REDinNYC, visit redinnyc.com.