ON THE BIG SCREEN
By Jenny Peters
FEMALE STARS RULE SEPTEMBER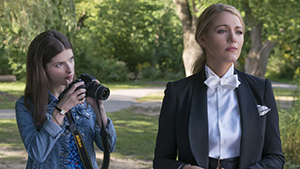 A SIMPLE FAVOR
Not yet rated
Blake Lively, Anna Kendrick, Jean Smart and Linda Cardellini are the feminine forces behind this twisted small-town thriller that centers on a mysterious disappearance. Murder, mayhem and a mommy blogger collide as this dark story unfolds. Based on Darcey Bell's novel, A Simple Favor, this whodunit is directed by Paul Feig, who's best known for his female-centric comedies (Bridesmaids, The Heat, Spy, Ghostbusters). He sticks with women but drops the laughs in this deadly serious crime drama.
---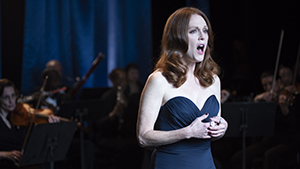 BEL CANTO
Not yet rated
Oscar winner Julianne Moore stars in this twisted tale of a world-renowned opera singer who takes a gig that's too good to be true. Agreeing to a lucrative private concert for a Japanese industrialist (played by Ken Watanabe) in an unnamed South American country, she finds herself in the midst of a terrorist attack that threatens the lives of everyone taken hostage. As the tense situation escalates, her beautiful voice is the only thing that unites captors and captives. Renee Fleming provides the operatic high notes in this thriller based on Ann Patchett's award-winning novel.
---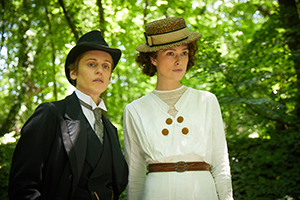 COLETTE
Not yet rated
Two-time Academy Award nominee Keira Knightley stars as famed French writer Colette in this biopic. The film explores her early days under the thumb of her husband—who put his name on her first four novels, which took Paris by storm in the early 1900s—to her later triumphs as she broke from him and claimed her place as one of the greatest writers of the early 20th century. Colette's life was one of female empowerment, creativeness and sexual awakening, which makes for a ripping good yarn in the 21st century.
---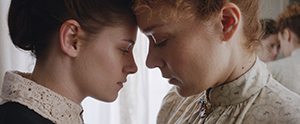 LIZZIE
Rated R
Oscar nominee Chloe Sevigny (Boys Don't Cry) and Twilight favorite Kristen Stewart team up to bring the world another take on Lizzie Borden, the real-life Massachusetts woman who was accused of killing her father and stepmother with an ax in 1892. It's a tale that's often been told since she was acquitted of the murders, but this one adds psychological twists and sexual overtones as the duo play Lizzie and her maid Bridget Sullivan, who was also a suspect in the killings.
---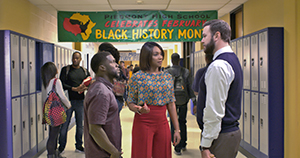 NIGHT SCHOOL
Rated PG-13
Hot, hot, hot comic star Tiffany Haddish joins forces with Kevin Hart in this wild comedy that pits her (a teacher) against him, a wiseass adult forced to go back to night school to try to get his high-school equivalency in order to get the job of his dreams. Sparks fly between the two and the rest of the class, which features Rob Riggle, Brooke Butler and Romany Malco. Penned by Hart and directed by Malcolm D. Lee of Girls Trip fame, Night School is sure to have its share of raunchy scenes, despite that PG-13 rating.
---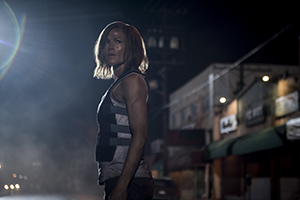 PEPPERMINT
Rated R
Jennifer Garner returns to her action roots (remember Alias and Daredevil?) with Peppermint, a violent revenge thriller. She's a wife and mother who discovers, upon waking from a coma, that members of a drug cartel have murdered her husband and daughter. When the justice system fails her, she methodically transforms herself into a killing machine, with just one goal in mind: to take down those who took her family away from her. Needless to say, this one's got a violent streak a mile wide.
---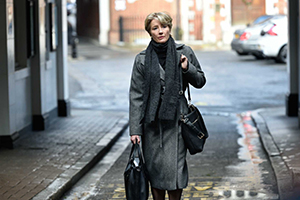 THE CHILDREN ACT
Rated R
Two-time Oscar winner Emma Thompson returns to the big screen with a tour de force performance as a British High Court judge, whose deliberations in the case of a teenage boy's health and life have reverberations within her own life and across the nation. The film is a compelling look at religious belief versus the law of the land, with emotional and personal reverberations that go deep. Based on the novel by Ian McEwan (who also wrote the script) and costarring Stanley Tucci, The Children Act is a compelling story that will make you consider your own beliefs as the story unfolds.
---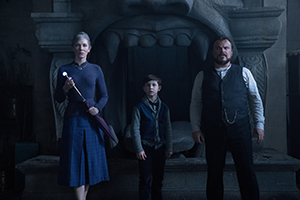 THE HOUSE WITH A CLOCK IN ITS WALLS
Rated PG
Six-time Academy Award nominee and two-time winner Cate Blanchett joins funnyman Jack Black in this exciting adventure about a warlock, his magical house, his young nephew and the mysterious woman who lives next door. This fantastic flick has everything kids who love magical tales could hope for, as the house comes alive and the supernatural thrills multiply. Based on the novel by John Bellairs, this one has movie franchise written all over it!