ON THE BIG SCREEN
By Jenny Peters
BRILLIANT BIOGRAPHIES

CAN YOU EVER FORGIVE ME?
Rated R
Melissa McCarthy sheds her comedic persona in this biopic about a biographer, as she takes on the role of Lee Israel. A best-selling non-fiction author throughout the 70s and 80s who wrote bios of Katharine Hepburn, Estee Lauder and other celebrities, her later life took a darker turn. McCarthy is already turning heads at film festivals with her performance in this serio-comedy that's populated with cats and craziness.
---

FIRST MAN
Rated PG-13
Ryan Gosling stars in this intense look at the life of American astronaut Neil Armstrong, the first man to step on the moon's surface. Collaborating once again with Oscar-winning director Damien Chazelle (the pair made La La Land together), Gosling makes Armstrong into a fully dimensional character, not simply an iconic hero. Claire Foy co-stars as his wife and an array of terrific actors including Corey Stoll, Lukas Haas, and Pablo Schreiber join in as other U.S. astronauts, all intent on making it to the moon.
---
CLASSIC COMEDIES
JOHNNY ENGLISH STRIKES AGAIN
Rated PG
Rowan Atkinson returns for a third go at bringing that stumbling, bumbling British secret agent Johnny English back to the big screen. Johnny English Strikes Again takes him out of retirement and back into the fray of international espionage, this time with the help of Emma Thompson and Olga Kurylenko along for the laughs. He's hunting a genius hacker, who's not quite ready for the whacked-out brand of spying that Johnny English does so well!
---

THE OATH
Not yet rated
Ike Barinholtz of The Mindy Project fame leaps to the big screen as a triple threat with The Oath, a dysfunctional family comedy that he wrote, directed and stars in. He also produced the flick, along with his co-star Tiffany Haddish, which means this pair of funny people pretty much had full control of what you see on the screen. That's a Thanksgiving saga of liberals versus conservatives, with all hell breaking loose, at the family dinner table and way beyond. John Cho, Billy Magnussen, and Nora Dunn join in the mayhem, too.
---
DEEP DRAMAS

BAD TIMES AT THE EL ROYALE
Not yet rated
Take seven strangers, throw them together in a strange hotel that sits on the line between Nevada and California in Lake Tahoe, mix in a bunch of interesting actors in the roles and you get Bad Times at the El Royale. Chris Hemsworth, Dakota Johnson, Jon Hamm, and Jeff Bridges lead the pack in this dark thriller. Just remember, no one is what they seem to be—and then go along for the weird and wild ride.
---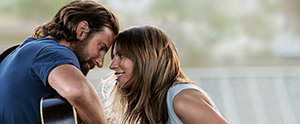 A STAR IS BORN
Rated R
It's a tale Hollywood loves to tell; in fact, this version of A Star Is Born is the fourth time the story of the young starlet and her aging mentor has come to the big screen. This time, it's Lady Gaga in the starring role, as an up-and-coming singer, with Bradley Cooper (the film marks his directorial debut) as the man who discovers her talents. Already taking film festivals like Venice and Toronto by storm, this one seems to be making a beeline straight toward the Oscars, exactly like all three versions that went before (made in 1937, 1954 and 1976) have also done.
---
HORRIBLE HORRORS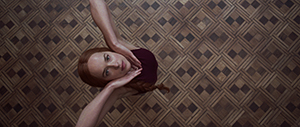 SUSPIRIA
Rated R
Dakota Johnson fans have two chances to see her on the big screen in October, as she stars in Bad Times at the El Royale and also takes the leading role in this new version of Suspiria, a remake of the 1977 Dario Argento horrorfest set in a prestigious ballet school. Tilda Swinton, Chloe Grace Moritz and a host of beautiful young women join her in the madness and mayhem that ensues—but don't get too attached to any of these lovelies, as not many will be left standing by the time the credits roll.
---

VENOM
Not yet rated
Marvel Comics brings the fear with Venom, as the alien "Symbiote" best known for taking over Spider-Man's body arrives on the big screen with a movie of his own. Academy Award nominee Tom Hardy (The Revenant) stars as a journalist who inadvertently becomes the human host for this seriously scary alien, then must figure out how to either live with Venom or die trying to oust him. There's everything you've come to expect from a Marvel movie here, crazy special effects, lots of brutal fighting and a beautiful female love interest (four-time Oscar nominee Michelle Williams). What's unexpected is that Venom is known as one of Marvel's most dangerous villains, so how can he be the hero of his own movie? You'll have to buy a ticket to find out.