ON THE SMALL SCREEN
By Jenny Peters
BRAND-NEW DRAMAS

ALL AMERICAN
The CW
Daniel Ezra, Taye Diggs and Cody Christian star in this high-school sports drama about a player named Spence James who is based on the real-life NFL player (Carolina Panthers, Miami Dolphins) Spencer Paysinger. Raised in Compton, California, his top grades and prowess as a player leads him to Beverly Hills High School, where the coach (Diggs) recruits him and offers him a place to live. He's a bit of a fish out of water among the privileged kids and begins to learn the hard way how to make his way in a whole new culture.
---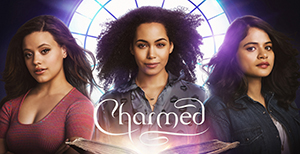 CHARMED
The CW
It's been 20 years since the three witch sisters hit the small screen in Charmed; this reboot of that popular series stars Latinas Melonie Diaz, Sarah Jeffery, and Madeleine Mantock as the gals with supernatural powers. As they discover their newfound abilities, the trio also finds dark forces in the universe, demons, and devils that must be dealt with. Still depending on the "Power of Three," this version has a whole new look for a new generation.
---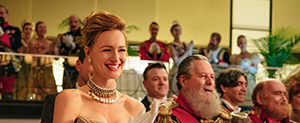 THE ROMANOFFS
Amazon Prime
Matthew Weiner, the multiple Emmy Award-winning creator of Mad Men and executive producer of The Sopranos, returns to television with The Romanoffs, an anthology series about different characters across the globe who all believe that they are descended from the Russian royal family. He's brought along a lot of his favorite actors from Mad Men, including Christina Hendricks and John Slattery, along with plenty of other familiar stars—Diane Lane, Aaron Eckhart, Isabelle Huppert, Paul Reiser, Corey Stoll, and Amanda Peet. With his brilliant writing style and fertile imagination, Weiner's work is always worth a look (or a binge).
---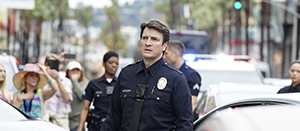 THE ROOKIE
ABC
Nathan Fillion (Castle) returns to a police precinct in his new show, but this time he's actually a cop—the oldest rookie cop you've ever seen, signing up for the force at age 40. Joining the LAPD in order to change up his life's trajectory, he finds himself struggling to keep up with the youngsters and to gain the respect of the veterans on the force. A blend of drama, crime stories and a bit of comedy, The Rookie also stars Richard T. Jones and Alyssa Diaz.
---
CRACK-YOU-UP COMEDIES

CAMPING
HBO
Jennifer Garner returns to the small screen in HBO's new comedy Camping, which also marks Girls creator Lena Dunham's return as well. Also starring David Tennant, Juliette Lewis, and Ione Skye, it's all about a group of old friends who head off on a camping trip to celebrate a big birthday. Little do they know that this is one trip to the woods that's going to lead to lunacies, felonies, and other wacky encounters.
---

I FEEL BAD
NBC
Amy Poehler is the executive producer behind I Feel Bad, the tale of a woman who tries to be perfect in every aspect of her life, from mother and wife to boss and friend. Sarayu Blue stars in this comical domestic story created and written by Aseem Batra (Uncle Buck, Marion) that proves that trying to be the perfect everything is not only exhausting, it is impossible.
---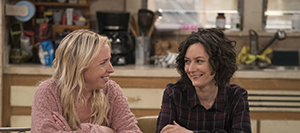 THE CONNERS
ABC
Roseanne Barr is gone, but The Conners lives on, as this spinoff of Roseanne, the hugely popular family comedy that returned to TV in March 2018 after 20 years. The Conner family continues minus their matriarch, but with everyone else along for the continuing comedy. John Goodman returns as patriarch Dan Conner, along with most of the other original show's cast, including Sara Gilbert, Laurie Metcalf, Michael Fishman, and Alicia Goranson.
---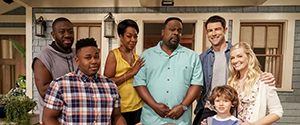 THE NEIGHBORHOOD
CBS
Join Cedric the Entertainer as he moves his TV family into a Los Angeles neighborhood that doesn't exactly welcome his tribe onto their block. His Midwestern family is ready for anything the City of Angels can dish out and with a talented group of costars like Beth Behrs, Tichina Arnold, and Max Greenfield. The Neighborhood is pretty likely to be one you'll want to visit. Add in creator-writer Jim Reynolds, who is moving on to this show after ten years on The Big Bang Theory, and there's little doubt that there are going to be a lot of laughs in this hood.