ON THE SMALL SCREEN
By Jenny Peters
COMEDIC GEMS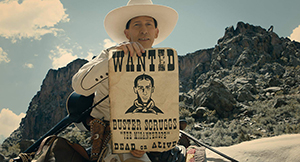 THE BALLAD OF BUSTER SCRUGGS
Netflix
As Netflix expands its entertainment supremacy, you'll notice something happening with their original movies, like this new comedic Western from Joel and Ethan Coen. It begins streaming on the subscription service the same day it hits selected movie theaters, making it eligible for Academy Award consideration. So will you go to the movies or watch this wry, quirky film at home on your TV? Regardless, you'll find familiar faces from the Coen's other works, like Tim Blake Nelson in the title role, as well as James Franco, Liam Neeson, and Zoe Kazan.
---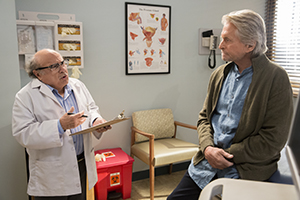 THE KOMINSKY METHOD
Netflix
CBS powerhouse writer-producer Chuck Lorre (The Big Bang Theory, Mom, Two and a Half Men) comes to Netflix with this getting-old-in-Hollywood series starring Michael Douglas and Alan Arkin. The two play actor and agent, whose careers are in the waning stages (especially in Tinseltown terms). So they join forces to create an acting school, teaching a parade of young, good-looking wannabees how to navigate the Hollywood scene. With that winning combo of funny people, how can The Kominsky Method be anything but another hit for Lorre and company?
---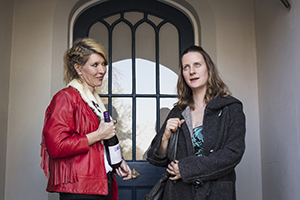 SALLY4EVER
HBO
Comedic writer and actor Julia Davis has been making Brits howl with laughter for years with her outrageous brand of humor. Now HBO is bringing her to America in this seven-episode series. Davis not only wrote every episode, but she also produces, directs and stars in this crazy romantic tale that mixes up gender, sexuality and basic lunacy in every installment. Catherine Shepherd and Alex Macqueen co-star in this madness that's bound to make even the most love-jaded viewer laugh out loud.
---
DRAMATIC THRILLERS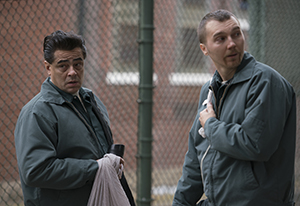 ESCAPE AT DANNEMORA
Showtime
A strong entry into the "truth is stranger than fiction" TV mini-series category is this exploration of the real-life prison escape that happened in upstate New York in 2015. Benicio Del Toro and Paul Dano portray the Dannemora Prison convicts who escape with the help of a female prison worker, a married woman (Patricia Arquette) who has been having sex with both men. Seriously, you cannot make this stuff up, and under the skilled direction of Ben Stiller, Escape at Dannemora is a riveting thriller that will keep you wondering what happens next, especially if you don't remember the real incident.
---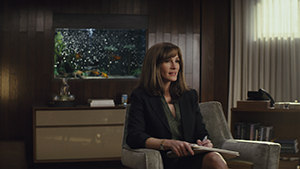 HOMECOMING
Amazon Prime
Julia Roberts comes to the small screen in her first TV series with Homecoming, a strange tale of a woman's memories of a job she once had. Working at Homecoming, a facility designed to help American soldiers transition back into civilian life, took its toll on her. Now years later, the government wants to know why, and as the truth unfolds in this 10-episode psychological thriller, disturbing facts emerge. Bobby Cannavale and Stephan James co-star in this series from Sam Esmail, the creator of Mr. Robot.
---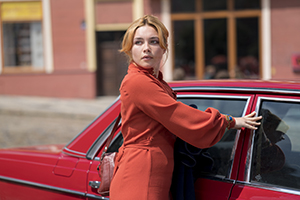 THE LITTLE DRUMMER GIRL
AMC
John Le Carré's bestselling spy novel from 1983 holds up in this new mini-series from the producers of The Night Manager, the award-winning series based on another Le Carré novel. This time, there's a woman driving the story, as Florence Pugh plays Charlie, a British actress who is leading a double life as a spy for the Israeli government. With Alexander Skarsgard and Michael Shannon along for this action-packed adventure filled with twists and turns, The Little Drummer Girl has a plot created 35 years ago that rings completely true in today's political world.
---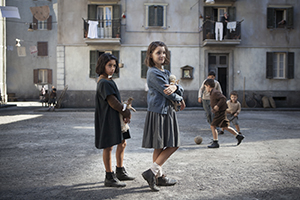 MY BRILLIANT FRIEND
HBO
Based on the bestselling novel by Elena Ferrante, My Brilliant Friend follows the lives of two Italian girls living in Naples in the 1950s. As the two grow and change, their city, country and the whole world are all transforming as well. This eight-episode series follows their lives from coming of age to approaching the end. Told in Italian with English subtitles, the series is filmed in and around Naples, sweeping viewers into a time and place that has a vibrant life of its own beyond the girls' compelling stories.
---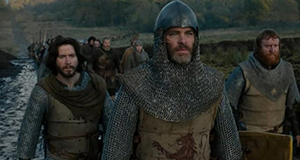 OUTLAW KING
Netflix
Another Netflix original film that hits theaters and the streaming site on the same day, Outlaw King stars Chris Pine as the Scottish king Robert the Bruce in a dramatic story set during a key part of his fascinating life. Written and directed by Scotsman David Mackenzie, who helmed best picture Oscar nominee Hell or High Water, the movie set in the 14th century is full of action, adventure, and huge battle scenes, so it's not for the faint of heart. Florence Pugh and Aaron Taylor-Johnson co-star in this sweeping epic of Scotland's fight for freedom from English rule.