8 STEPS TO A BUSINESS TRANSITION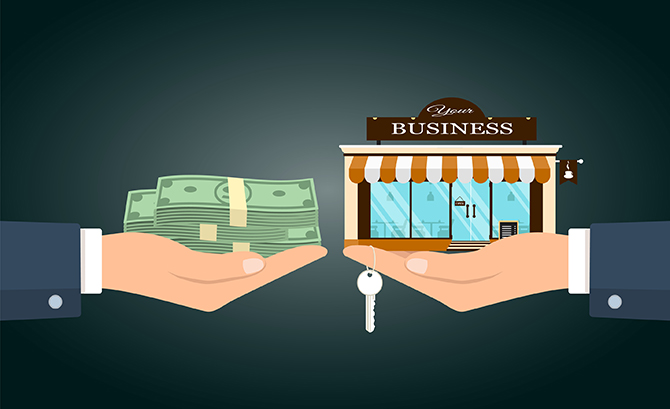 By Eric Czephya
It's a new year and if you are considering transitioning out of your business at some point in the future, it pays to be strategic years before you actually engage with potential buyers. Here are some of the steps you can take to ensure that your transition will be as smooth as possible.
ASSESS THE MARKETPLACE
When evaluating the market, start with your own industry, then look at the broader economic climate. Take a close look at the growth of your business—and the industry overall—to determine whether there is potential for continued growth. Make an initial list of potential buyers to consider, including family members, managers and competitors, or other businesses if you want to consider a merger.
ASSEMBLE YOUR TEAM
You likely already have certain professionals in place to guide your business, such as a CPA, an insurance agent and a wealth manager. When preparing for a transition, a tax professional, an estate planning attorney and business attorney are valuable additions to the team. Choosing one key advisor to lead the group is also advisable, to coordinate efforts and help ensure that you have the appropriate team members in place.
PREPARE YOUR BUSINESS
With your team in place, you're ready to begin preparing your business for sale with a goal of maximizing its value. One of the first things you should do is look for any potential issues that might delay or adversely affect your sale. Have your business and personal tax returns reviewed by a professional. This is also a good time to evaluate your corporate structure. Make sure the business's financial records and corporate documents are accurate and up to date. You should also review existing contracts for expiration dates and ensure key relationships are covered.
OBTAIN A VALUATION
Work with a business broker to conduct an informal valuation of your business. Often, you can get an estimate or a range of probable sales prices early in the process, which will give you an idea of the value and allow some time to make adjustments to address issues. When you are ready for a formal valuation, make sure you hire a qualified, credentialed and experienced business appraiser. Armed with the valuation and basis figures, you can determine a reasonable range for potential offers.
PREPARE FINANCIAL FORECASTS Start with your living expenses, other anticipated spending (including a cushion above your known spending needs)—and don't forget your goals for leaving a legacy for your family. Determine how much money will be enough to meet your needs and goals. Look at anticipated net-cash proceeds, after debt payments and expected tax obligations. Too often, in the thick of negotiating the deal, sellers focus on the gross proceeds, forgetting the cut that debt payments and taxes will take.
ADVISE YOUR FAMILY
If you have family members who are involved in the business, inform them of your plans sooner rather later. When this step is overlooked, the eventual sale can be a source of contention and ill will among family members for generations to come. Once you've shared your plans, we encourage you to maintain communication and keep your family involved as key decisions are made. Consider whether it is appropriate to make family wealth transfers at this point in the process. This is often viewed purely as a tax-saving strategy, but it can also help prepare the family for the money.
PROSPECTIVE BUYERS
When you have been deliberate about all of the planning steps leading up to this point, you have the luxury of being able to interview prospective buyers and entertain bids based on more than just the offer price alone.
STRUCTURE THE TRANSACTION
Once you have identified a buyer, you'll need to ensure the deal is structured in a manner that considers all of the tax and financial implications in play. Consider the following questions:

Will the business' form of organization be changing?
Will the deal be a buyout or a reorganization?
How will payment be structured?
Is a stock sale or an asset sale more desirable?
Will you maintain an ongoing consulting role?
Is there a need to have non-compete agreements in place after the sale?
THE BIG PICTURE
Selling or transferring ownership of a business is an intricate process. While certain steps may look slightly different for each business owner, this list provides an overview of each action item, as well as the timing and key players you'll need to be successful.
©2018 The Bank of New York Mellon Corporation. All rights reserved.