ON THE SMALL SCREEN
By Jenny Peters
SCI-FI AND FANTASY RULE THE WINTER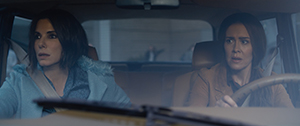 BIRD BOX
Netflix
There's a new trend going on with Netflix, as the company is making movies with high-powered stars—like Oscar winner Sandra Bullock in Bird Box—and releasing them on the same day both in theaters and via their subscription network. So you can choose how you see this dystopian drama about a post-apocalyptic world, on big screen or small. What you'll find in either place is a tale of survival after a mysterious force decimates the earth's population, which also stars Sarah Paulson and John Malkovich.
---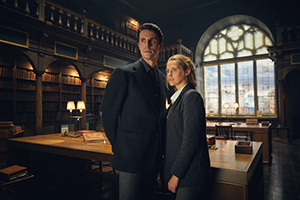 A DISCOVERY OF WITCHES
Sundance Now
You'll certainly find witches in this British adaptation of the best-selling novel A Discovery of Witches by Deborah Harkness, and plenty of occult happenings; plus, there are vampires, demons and much more in this intricate tale that roams from present day to past. Matthew Goode and Teresa Palmer star in this exciting, magic-filled series that originally aired on Sky One TV in Britain to much acclaim earlier this fall.
---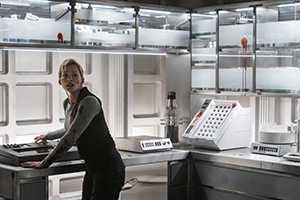 NIGHTFLYERS
SyFy
Game of Thrones fans will want to tune into Nightflyers, as creator George R. R. Martin makes his next foray into television as the executive producer of this series based on his 1980 novella. The Nightflyer is a spaceship, one headed on an expedition to the outer edge of earth's solar system in the year 2093. With Gretchen Mol leading the team of scientists and astronauts searching for aliens, this science-fiction adventure unfolds in many unexpected and often scary ways. Eoin Macken, David Ajala and Brian F. O'Byrne co-star in this highly anticipated series.
---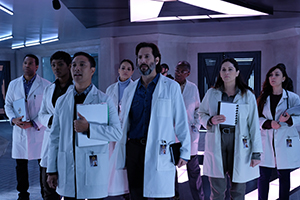 THE PASSAGE
Fox
What could go wrong when the U. S. government starts doing secret experiments on death-row prison inmates? Well, in the case of The Passage, one heck of a lot! We're talking vampires, and incredibly infectious ones at that. Adapted for the small screen from the trilogy of novels by Justin Cronin and famed Oscar-winning director-producer Ridley Scott, this is an all-new take on the never-ending problem of having vampires in our midst. Mark-Paul Gosselaar, Emmanuelle Chriqui and youngster Saniyya Sidney star.
---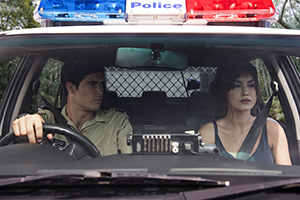 TIDELANDS
Netflix
There are no vampires or witches in Tidelands; instead, that village is full of inhabitants that are half sirens (think the ones that lured sailors to their deaths in ancient myths) and half humans. Mermaids, perhaps? You'll have to tune into this 10-part series produced in Australia to find out just what these weird creatures are – and whether they are friend or foe to our heroine, a criminal who finds herself stuck in the small fishing community that holds the secrets to their existence. Charlotte Best stars, along with Dustin Clare and Elsa Pataky.
---
COMEDIES TO KEEP YOU WARM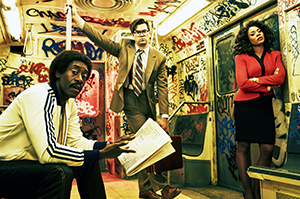 BLACK MONDAY
Showtime
Happiness is Don Cheadle in a comedy on Showtime. Returning to the channel that brought us House of Lies (which garnered him four Emmy nominations), Cheadle heads back to 1987 and the infamous Black Monday Wall Street crash. He's part of a brash group that ends up being responsible for that event, the worst debacle in the history of New York's famed financial market. He's got Andrew Rannells, Regina King and Eugene Cordero along for the ride to the bottom, along with Seth Rogen and Evan Goldberg as the show's executive producers and sometime episode directors.
---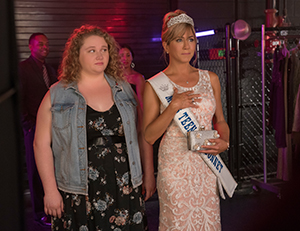 DUMPLIN'
Netflix
Dumplin' is another Netflix film that's hitting both theaters and that streaming service at the same time. It's a charming slice-of-life comedy starring Jennifer Aniston as a slightly crazed former Texas beauty queen with a slightly chubby teenaged daughter (Danielle Macdonald) who doesn't fit any of the normal beauty queen standards. With a soundtrack dedicated to Dolly Parton's classic tunes (and featuring new songs by that queen of country pop, too) and an often too-close-to-real point of view of the whole beauty pageant scene, Dumplin' is an amusing mix of teen angst, adult lunacy and familial dysfunction.
---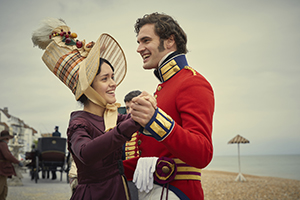 VANITY FAIR
Amazon Prime
Olivia Cooke stars as Becky Sharp in this sparkling, sumptuous seven-part adaptation of the 1848 William Makepeace Thackeray novel that recently aired in Britain to rapt audiences. It's the slightly ribald, totally timeless, often told rags-to-riches-to-rags saga of one Englishwoman's search for wealth, position and even happiness in the midst of the Napoleonic Wars. And with Michael Palin taking on the role of Thackeray himself and other talented players like Martin Clunes and Tom Bateman joining in as well, this sometimes dramatic, sometimes comedic and sometimes downright farcical tale is fun for everyone (and especially for all of you Anglophiles out there).