OFF-BROADWAY
Fiddler On The Roof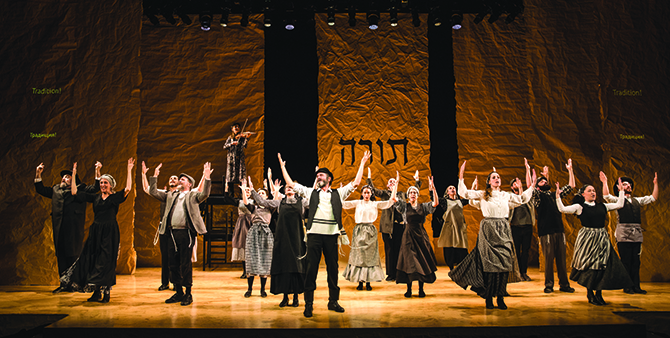 By JP Giacalone
With Tony, Golden Globe, and Oscar-winning actor Joel Grey directing, there's very little doubt this production has been a success since it opened. Fiddler on the Roof in Yiddish (with English and Russian supertitles), breathes new life into this legendary production while making audiences interact with what is now one of the most well-known musicals of all time.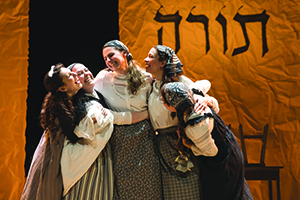 Fiddler on the Roof is based on Tevye and His Daughters, a collection of short stories by Yiddish literary icon Sholem Aleichem (1859-1916). Aleichem's stories concern the poor but faithful Jewish milkman Tevye and the tsuris (troubles) caused by the non-traditional romances of his six daughters in their small village on the outskirts of turn-of-the-century Tsarist Russia.
The original Broadway show, which opened in 1964, was the first musical production to surpass 3,000 performances; it won the 1965 Tony Award for Best Musical in addition to eight other Tony Awards that year. What is so astounding is that the musical has been performed in nearly every city throughout the world.
As Harold Prince, original producer of Broadway's Fiddler on the Roof, put it so beautifully, "If you have seen Fiddler before, you must see this production because it will make you feel you are seeing Fiddler for the first time."
For more information on Fiddler on the Roof, visit FiddlerNYC.com