ON THE BIG SCREEN
By Jenny Peters
CHILDREN'S CHOICES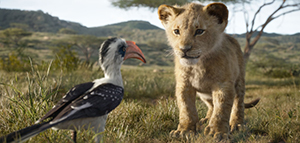 THE LION KING
Not yet rated
Disney Studios pretty much rules the entertainment world these days and the studio is poised to own the summer box office, too, with the arrival of the latest versions of two of the company's most popular franchises. This version of The Lion King arrives in July and is a sort-of-live-action version of the animated classic. Think The Jungle Book from 2016, which Lion King director-producer Jon Favreau also brought to the big screen, and you'll have an idea of this retelling of the much-loved story of lion cub Simba (voiced by Donald Glover) and his evil uncle Scar (Chiwetel Ejiofor), set against the backdrop of Africa's natural beauty.
---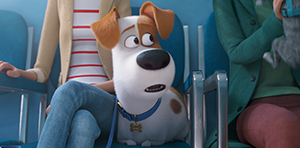 THE SECRET LIFE OF PETS 2
Rated: PG
With Patton Oswalt taking over doing the voice of Max the dog (from disgraced comic Louis C.K., thankfully) this sequel to the hilarious animated flick from 2016 continues his story, all about the life of pets when the humans go off to work. All the rest of his animated pals are back, with vocals done by a familiar crowd including Kevin Hart, Dana Carvey, Elle Kemper, Eric Stonestreet and Jenny Slate. And this time, listen for Harrison Ford and Tiffany Haddish, too, as the pets keep up the lunacy that made the original such a funny flick for both kids and grownups, too.
---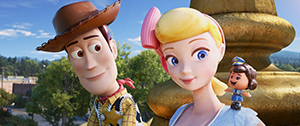 TOY STORY 4
Rated: G
Woody, Buzz Lightyear, Jesse, Rex, Bo Peep and the rest of the original toys from Disney/Pixar's wonderful Toy Story trilogy of animated movies are back again, voiced as always by Tom Hanks, Tim Allen and other favorites, in a new story once again imagined (and written) by Andrew Stanton. This time, the gang goes on a road trip, adding new toys to the mix and – as usual – finding out more about just how complicated it can be to be living toys in a world full of humans.
---
ADULT ALTERNATIVES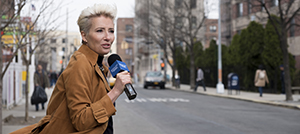 LATE NIGHT
Rated: R
Mindy Kaling took the Sundance Film Festival by storm in January with Late Night, the comic film all about late night television that she both wrote and stars in, along with Emma Thompson, John Lithgow and Reid Scott. It's a satiric look at the rampant sexism that holds sway over the late-night television comedy world, even when a woman is sitting in the coveted seat behind the desk. There's already Oscar buzz swirling around this seriocomic flick directed by Nisha Ganatra, the Canadian best known for her work in television (including directing an episode of The Mindy Project).
---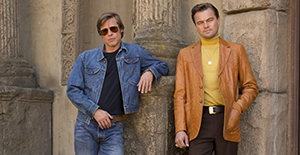 ONCE UPON A TIME IN HOLLYWOOD
Rated: R
Get ready for a wild ride, as writer-director (and sometimes lunatic) Quentin Tarantino interweaves the real-life story of Charles Manson and his murderous followers into a fictional story set in Hollywood in 1969. Following a washed-up TV actor and his stunt double as they struggle to come back into the limelight via the movies, there's wild times for everyone as reality and dreams intertwine in what Tarantino says may be one of his last films. Brad Pitt, Leonardo DiCaprio, Al Pacino, Margot Robbie, James Marsden, Timothy Olyphant and Dakota Fanning bring the crazy in this star-studded retro tale of Tinseltown.
---
SCI-FI AND SUPERHEROES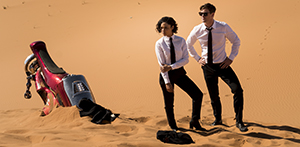 MEN IN BLACK: INTERNATIONAL
Not yet rated
The Men in Black are back, but this time at least one of them is a woman—Tessa Thompson, that is. She and Chris Hemsworth lead the usual mayhem that occurs when the MIB forces have to protect the earth from weird and wacky otherworldly threats from across the universe. This time, it seems there is a mole working inside the MIB headquarters in an attempt to take over the world; needless to say, Agent H (Hemsworth) and Agent M (Thompson) are the black-suited agents out to save the world. Liam Neeson, Emma Thompson and Kumail Nanjiani co-star in the comic sci-fi lunacy directed by F. Gary Grey (The Fate of the Furious).
---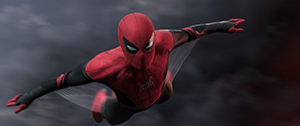 SPIDER-MAN: FAR FROM HOME
Rated: PG-13
The Marvel Universe just keeps on expanding into the theatrical world, as this Spider-Man sequel not only continues the saga of Peter Parker and his Spidey adventures, but also includes the next chapter in the Avengers: Endgame story. There's more to the tale (naturally) as actor Tom Holland once again dons the Spider-Man suit in order to help save the world and the universe from terrible danger. Watch for Jake Gyllenhaal, Samuel L. Jackson, Jon Favreau and Zendaya in this action-packed superhero flick.
---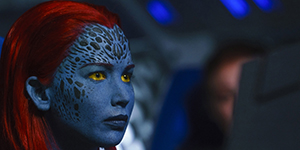 X-MEN: DARK PHOENIX
Rated: PG-13
After almost 20 years of Marvel Comics' X-Men movies, this one could almost be called X-Women. For X-Men: Dark Phoenix centers on the female mutants that make up this extension to the rebooted original, younger group. Which means Sophie Turner of Game of Thrones fame is playing Jean Grey/Phoenix in this iteration, along with Jennifer Lawrence as Raven/Mystique and Alexandra Shipp as Ororo Munroe/Storm, with Jessica Chastain coming into the fold as a mysterious mutant. Michael Fassbinder (Magneto), James McAvoy (Professor Charles Xavier), Nicholas Hoult (Beast) and other male X-Men join those otherworldly powerful women as earth is once more at risk from these warring mutant creatures.