ON THE SMALL SCREEN
By Jenny Peters
EVERYTHING OLD IS NEW AGAIN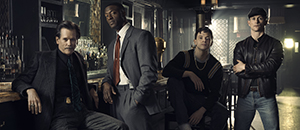 CITY ON A HILL
Showtime
Kevin Bacon and Aldis Hodge co-star in this fact-based Boston story that is produced by Ben Affleck, a Boston native. This 10-part series unfolds as Boston in the 1990s is a place where criminals are blatant about committing crimes, the cops are complacent in getting paid to look the other way, and the justice system is pretty much broken. With the help of a local district attorney and an FBI agent with a tarnished career, change actually happened, in what has come to be known as the "Boston Miracle." This is a taut, slightly fictionalized look at what happened back then to change the City on a Hill.
---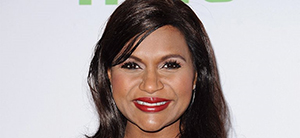 FOUR WEDDINGS AND A FUNERAL
Hulu
Remember the terrific Hugh Grant-Andie MacDowell film from 1994 called Four Weddings and a Funeral? It's a classic romantic comedy (and was nominated for the Best Picture Oscar, too) that stars a gaggle of white British friends who help a dedicated bachelor realize that being in love isn't such a bad fate. In this new 12-part miniseries, Mindy Kaling and Matt Warburton (The Simpsons, The Mindy Project) have created a different look for the people involved and have fleshed out the story as well. This time the friends include people of color, including Nathalie Emmanuel (Game of Thrones) and Nikesh Patel, as well as one very familiar face, as Andie MacDowell turns up again in this charming tale of love—and death.
---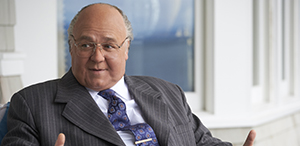 THE LOUDEST VOICE
Showtime
Just when you thought you'd never have to hear the name Roger Ailes again comes this seven-part miniseries all about the venal head of Fox News and (in many ways) the architect of the current Republican party. Ailes, who died in 2017, was ousted from Fox in 2016, when his sexual harassment of female employees finally became too obvious for the company to ignore. Russell Crowe, who despite gaining weight in real life, is almost unrecognizable starring as the obese Ailes, whose early life as a consultant to U.S. presidents is also explored. Naomi Watts, Sienna Miller, Seth MacFarlane and Josh Charles also star.
---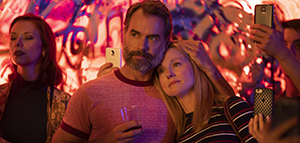 TALES OF THE CITY
Netflix
The characters created by Armistead Maupin and brought to TV with a six-part miniseries in 1994 are back, with new stories and new characters, too. But Laura Linney and Olympia Dukakis return in the roles that they originated in this story that follows a group of diverse San Franciscans living in the same building, as Mary Ann (Linney) returns to the City by the Bay after a 20-year absence. With Maupin serving as executive producer, expect comedy, drama and a liberal sprinkling of LGBTQ politics thrown in, too, in this 10-part continuation of a tale begun long ago. Ellen Page and Paul Gross also star.
---
SUPERHEROES AND SCARY STUFF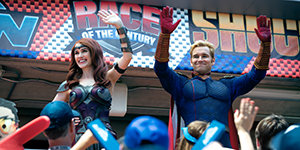 THE BOYS
Amazon Prime
The best-selling comic book The Boys comes to the small screen, with the story of a group of superheroes who aren't exactly the good guys. What's the world to do when those powerful beings prefer to be careless celebrities and abusive politicians, rather than using their powers to help humanity? Well, The Boys have an idea as to how to make them behave; that's the tale told in this eight-part series soon to stream on Amazon Prime. Karl Urban, Jennifer Esposito and Chace Crawford star in this superhero story with a twist.
---

LOS ESPOOKYS
HBO
Fred Armisen and Lorne Michaels (Saturday Night Live) invented this weird and wacky half-hour series all about a gaggle of Latin pals who start up a business providing scary moments to people who are slightly bored with everyday life. Set in an unnamed Spanish-speaking country, this horror-comedy series is mostly told in Spanish, and features weird and wonderful ideas for bringing imaginary terror into their clients' day-to-day lives. Armisen also stars in this oddball show, along with Bernardo Velasco, Cassandra Ciangherotti, and Ana Fabrega.
---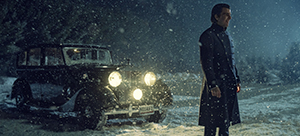 NOS4A2
AMC
Look closely at the name of this frightening new show and you just might get an idea of what horrors lie in wait. NOS4A2 can also be read (or said) as "Nosferatu," Nosferatu was the original movie vampire in Murnau's 1922 silent classic; this time around, he speaks, as played by Zachery Quinto. Now named Charlie Manx, he's still looking for yummy victims that will give up their blood to make him immortal in this 10-episode series guaranteed to be full of gory moments. Based on the novel by Joe Hill, the show co-stars Ashleigh Cummings and Ebon Moss-Bacharach.
---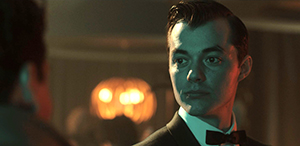 PENNYWORTH
Epix
Ever wonder how Alfred became Batman's intrepid butler? Well, wonder no more, for Pennyworth has arrived to give you the back story. Alfred Pennyworth is a young man as this tale begins, played by Jack Bannon; he goes to work for billionaire Thomas Wayne (Bruce Wayne's dad, but before he's been born), in London during the Swingin' Sixties. Together, the pair gets involved in some exciting capers and undercover cops, all springing from the mind of Bruno Heller, whose previous stellar work includes the TV series Gotham, The Mentalist and Rome.