TECH TALK
Fall Wake-up Call
By Will Reed
Fall is for many the unofficial start of a "new year." The school year begins, most people who were on a reduced summer schedule go back to their normal routine, Broadway comes alive with new productions and, of course, most television shows come back from their seasonal hiatus. With so much going on, it is hard especially for New Yorkers to make sure they get the proper amount of rest. Sleep is great for your health—and it just feels good, too—but unfortunately, many do not get enough. Here, some of the best innovative tools to help you get the sleep you need to tackle the day ahead.
---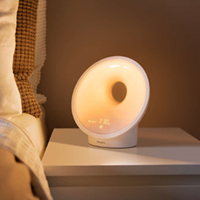 PHILIPS SOMNEO
Sleep & Wake-Up Light
It is our body's natural response to wake up with the sun, and these alarm clocks help you to do just that. Nobody enjoys being shocked out of a deep sleep by the shriek of standard alarm clock, and clocks like this are the perfect remedy for that. With simulated sunrise and sunset, RelaxBreathe to sleep, and multiple lights and sounds, Sleep & Wake-Up light will make sure you fall asleep relaxed, and wakeup refreshed. Info: usa.philips.com.
---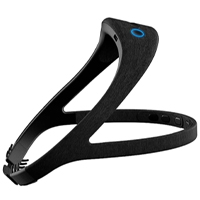 DREEM
Dreem 2 Headband
You'll want to wear this high-tech headband to bed for a sound slumber. Dreem 2 Headband tracks sleep by recording and analyzing brain activity via EEG sensors, as well as heart rate and respiration. It has sounds to help you get a deeper sleep and it gives you a comprehensive report of your sleeping patterns, so you are in touch with your body and habits. Info: dreem.com.
---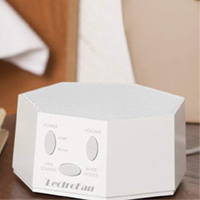 ADAPTIVE SOUND TECHNOLOGIES
LectroFan White Noise Sound Machine
This white noise and fan LectroFan sound machine will put you straight to bed. It offers 10 different fan sounds and noise variations, as well as white noise, pink noise, and brown noise options. It lets you pick the volume you want and it'll easily block out any snoring from a partner or outside traffic noise. A sleep timer can be set for a gentle turn off in 30, 60, 90, or 120 minute increments or you can let it run all night. Take it up a notch? Try the LectroFan EVO, with 22 variations. Info: soundofsleep.com/shop-now.
---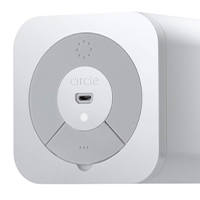 CIRCLE MEDIA LABS
Circle Home
Can't sleep because you're scrolling through Instagram? You are not alone. That is where Circle Home comes in. It monitors tech usage and promotes digital wellness, helping you shut down early enough to get those z's. What's more, with features like Bedtime and Pause, Circle helps users get their sleep schedules on track by automatically disconnecting and reconnecting to the Internet at scheduled times. Info: meetcircle.com.
---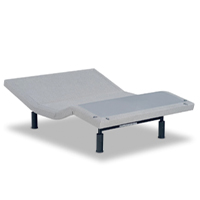 REVERIE
4M Adjustable Foundation
This high-tech adjustable base can move and adapt to form dozens of positions, like "Zero Gravity" to alleviate lower back pain, "Anti-Snore" to keep your relationship intact if your partner snores, and more. It's also Bluetooth enabled, so you can control everything from your phone. The 4M Adjustable Foundation also offers 3D-Wave massages on-demand (three patterns, 10 intensities) to help improve your body's circulation and ensure a quality night's sleep. Info: reverie.com/4m-adjustable-foundation.
---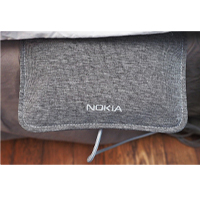 WITHINGS
Sleep Tracking Pad
The Sleep Tracking Pad powered by Nokia slides under your mattress to do the work for you, monitoring your sleep cycles, heart rate, and snoring. The accompanying Health Mate app then whips up a Sleep Score and customized tips for improving—it's waiting for you every morning when you wake up, and it just doesn't get easier than that. The pad is also integrated with Amazon Alexa and can be linked to your other smart home devices. Info: withings.com.