ON THE BIG SCREEN
By Jenny Peters
ACTION, HORROR AND SCI-FI FOR FALL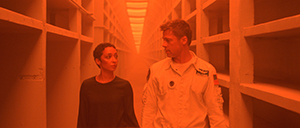 AD ASTRA
Rated: PG-13
Brad Pitt's career is on a high again, after his grand performance in Once Upon a Time in Hollywood. Now he's really riding high, right into space, as an astronaut whose space experiences include searching for his father, who went before him into the great unknown. He's backed up by an all-star cast including Liv Tyler, Donald Sutherland, Ruth Negga, and Tommy Lee Jones. And those eye-popping special effects that make you feel like you've gone to space with him.
---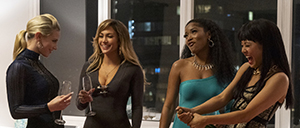 HUSTLERS
Not yet rated
They had us at Lizzo! That outrageously wonderful singer joins Jennifer Lopez, Constance Wu, Julia Stiles, and Keke Palmer as a band of strippers who run a complicated crime caper against their Wall Street customers. Based on a real story, the film is certainly an excuse to see a bunch of women pole dancing in skimpy costumes. But hopefully, since it is written and directed by Lorene Scafaria, it will have a female point of view that skewers the typical male-focused look at this sexy world.
---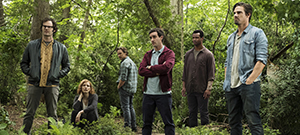 IT CHAPTER TWO
Rated: R
The kids from Stephen King's IT are all grown up in this sequel, which promises to scare the wits out of everyone who dares enter a darkened movie theater. Once again helmed by Andy Muschietti, who follows up his 2017 hit film version of King's classic horror tale with this star-studded production. Jessica Chastain, James McAvoy, Bill Hader, and Bill Skarsgard star in this flick guaranteed to give you nightmares!
---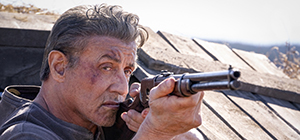 RAMBO LAST BLOOD
Not yet rated
Sylvester Stallone insists that this really, truly is the last installment of the Rambo movie franchise that the 73-year-old action star first made famous in 1982 with First Blood. We're not sure watching a senior citizen run around with big guns, and compound bow-and-arrow rig is worth the cost of a movie-theater admission. But if Sly as Rambo floats your boat, this is the Last Blood you're going to get.
---
DRAMAS AND BIOGRAPHIES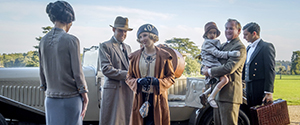 DOWNTON ABBEY
Rated: PG
Everyone who made Downton Abbey such a spectacular television series is on board for this big-screen continuation of the Crawley family saga, starting with writer-creator Julian Fellowes. Add in Michelle Dockery, Maggie Smith, Hugh Bonneville, Jim Carter, Matthew Goode and all the other upper- and lower-class denizens of the big estate and this is sure to warm the cockles of your British-period-piece-loving heart.
---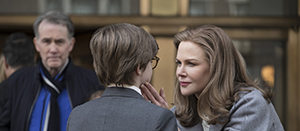 THE GOLDFINCH
Rated: R
Ansel Elgort and Nicole Kidman star in this adaptation of Donna Tartt's best-selling novel which follows the New York upper-crust tale of a boy adopted into a wealthy Upper East Side family. The plot thickens when a crime is committed, and with its top-notch storytelling pedigree and talent like Sarah Paulsen, Jeffrey Wright and Luke Wilson lending support to this emotionally twisted tale, it's likely to be an early awards contender.
---

JUDY
Rated: PG-13 Renee Zellweger transforms seamlessly into Judy Garland to tell the tale of the famed singer-actress's later years. It begins with her trip to London in 1968 to star in a series of high-profile concerts. Garland, whose legendary life was fraught with turmoil, began singing in vaudeville as a toddler. Zellweger tackles both her life story and her vocals in this biopic tracing the last year of the star's life.
---

LINDA RONSTADT: THE SOUND OF MY VOICE
Rated: PG-13
This emotional documentary traces the life of Linda Ronstadt, whose gorgeous voice helped define the music of the Sixties and Seventies and beyond. She brought a stunning style to now-iconic rock songs, as well as pop, folk, country and even mariachi, while also being a style-setter and incredible collaborator. Sadly, her voice has been stifled by Parkinson's disease. But the film brings it all back. Featured musical friends include Dolly Parton, Emmylou Harris, Bonnie Raitt, Aaron Neville, Jackson Browne and more.