ON THE SMALL SCREEN
By Jenny Peters
MAKING MUSIC

COUNTRY MUSIC: A FILM BY KEN BURNS
PBS
When documentary filmmaker Ken Burns takes a deep dive into a subject, it is always a fascinating experience. He's given us the history of Jazz, taken deep dives into Baseball, The Vietnam War, The West, and The Civil War over the years. Now it's time for the twang with Country Music. An eight-part miniseries explores the beginning and features interviews with over 100 country greats, including Dolly Parton, Dwight Yoakum, and Willie Nelson. An incredible journey into this uniquely American sound.
---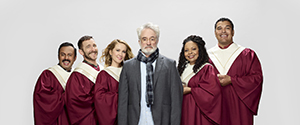 PERFECT HARMONY
NBC
Bradley Whitford stars in this small-town comedy with music on its mind. As a retired Ivy League music professor, Whitford takes on a small-town church choir as his pet project and changes things up and brings some joyful noise to a group of singers. Yes, they're definitely in need of help—not only with their harmonies but with life in general. Anna Camp, Tymberlee Hill and Spencer Allport co-star in this genial sitcom.
---
COMBATING CRIME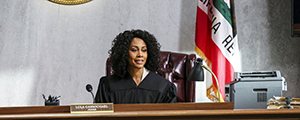 ALL RISE
CBS
Courtroom dramas are the bread-and-butter of American television, from the days of Perry Mason and Law and Order to this new offering set in one of Los Angeles' most volatile courthouses. Led by Simone Missick, who plays a newly seated judge, and Marg Helgenberger as an attorney, this drama explores the ins and outs of America's often-flawed justice system.
---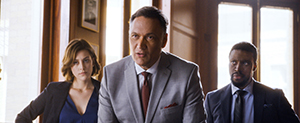 BLUFF CITY LAW
NBC
L.A. Law favorite Jimmy Smits again takes on the role of a crusading attorney, this time as a powerful civil rights advocate based in Memphis. When his estranged daughter returns to that Tennessee town to join his firm, sparks fly. Mixing a bit of family angst with ripped-from-the-headlines legal cases, Bluff City Law also stars Scott Shepherd, Barry Sloane, and MaameYaa Boafo.
---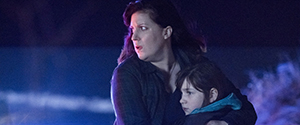 EMERGENCE
ABC Actress Allison Tolman, who was so terrific in the first season of Fargo as a small-town deputy sheriff, puts on a badge again in Emergence. This time she's the boss, trying to unravel the secrets of an accident that leaves a young girl alone and with no memory of what happened. The plot thickens as weird encounters, and strange events cloud the reality of what has happened in this slightly surreal whodunit.
---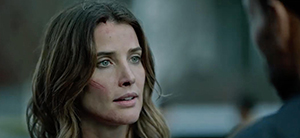 STUMPTOWN
ABC
Putting How I Met Your Mother far behind her, Cobie Smulders stars in Stumptown as Dex Parios, a Portland private investigator who takes on cases that often set her in harm's way. But that's okay since she's ex-Army and knows how to take care of herself. Based on the graphic novel series of the same name, this series is designed for anyone who loves a tough gumshoe who goes balls out for her clients.
---
STARTING OVER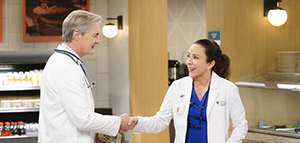 CAROL'S SECOND ACT
CBS
Patricia Heaton (Everybody Loves Raymond) is Carol, a 50-year-old ex-teacher with a dream; she's made it to her internship on her way to becoming a physician. But that means she's in the thick of it in a hospital full of other wannabe docs who haven't even made it to 30. Naturally, laughs ensue as she fights for her chance to shine in the place she knows is her life destiny—even if she is getting to it a little later than originally planned.
---

THE UNICORN
CBS
Forget all the roles (like in Justified and Django Unchained) that have made Walton Goggins the quintessential bad guy. This time out he's playing it for laughs, as a widowed dad looking for a little love. Having two daughters and a good job make him a real catch, and the kind of guy no single woman believes she will ever find (thus The Unicorn in the series title). He's willing to try but sometimes is sure that the love of his kids and his dog is all a guy needs. The comedy co-stars Rob Corddry, Michaela Watkins, and Maya Lynne Robinson.
---

SUNNYSIDE
NBC
Sunnyside takes place in the historic neighborhood of Queens. Here, former New York City council member Garrett Modi, played by Kal Penn, who finds his real calling when he is recruited by six recent immigrants in search of the American Dream—and needing his help. Get ready for the laughs. Not only does Kal Penn star but lends his comedic talent as writer (along with Matt Murray). Co-starring Joel Kim Booster, Kiran Deol, Poppy Liu, Tudor Petrut, Samba Schutte, Diana Maria Riva, and Moses Storm.