THE OETKER COLLECTION
Where Luxury Meets Elevated Guest Expectations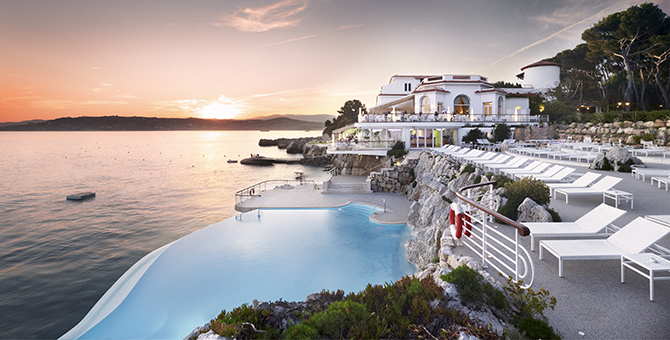 By Bailey Beckett
The Big Apple has its fair share of elegant hotels, but there is a discreet hotel group that caters to the most discerning New Yorkers: the Oetker Collection, a small collection of five-star properties that dot the globe. From the Parisian palace Le Bristol to the South of France celeb-magnet Hotel du Cap in Cap Antibes, the little-known hotel group has refined first-class style almost in secret. You won't see splashy ads or influencer campaigns: these destinations speak for themselves, which is just the way its President Frank Marrenbach likes it.
The veteran hotelier has worked at properties including the Steigenberger Parkhotel in Düsseldorf, The Berkeley in London, and the Hôtel de Crillon in Paris before taking the helm of the group from its flagship property Brenners Park-Hotel & Spa in Baden-Baden Germany. The often-honored executive named a "Leading Legend" by The Leading Hotels of the World, spoke with New York Lifestyles about the collection, the advantages of being family-owned (by the legendary Oetker family of Germany) and catering to demanding New Yorkers.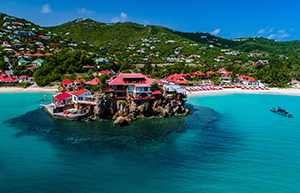 What does the Oetker Collection represent?
We are keen on offering excellence to our guests. It's a journey offering bespoken experiences in extraordinary locations that linger in your heart long after you have crossed the threshold of your own home. With nine iconic properties located in the U.K., France, Germany, the Caribbean, and Brazil along with nine "Masterpiece Estates," Oetker Collection embodies the finest of luxury European hospitality.
How are New Yorkers different from other travelers throughout the world who visit your hotels?
New Yorkers are very attentive to the high quality of service but also keen on technology. They always expect the very best and are the most discerning travelers. They want to be pampered and recognized and pay attention to every detail.
What do you do better than anyone else?
I'm not sure what we do better, but I'm sure of one thing—we do it right! And above anything, I think passion will always win. Our hotels and estates are full of passionate teams; passionate people who love what they are doing.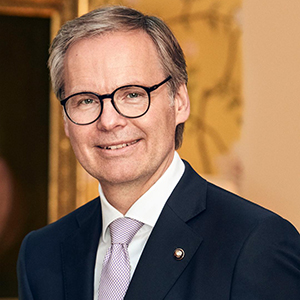 The company has such a curated, pristine collection of hotels. What do you look for when adding a property?
The exquisite beauty of the surroundings, the serenity of the place, the impeccable service. The DNA of the existing properties and culture. As the custodians of culture, we must embrace the place.
How does being privately held benefit your brand?
Oetker Collection is family-owned, and we are very proud to be an independent company. Together with my executive team, we make the right decisions and work together on the global strategy according to the family's wishes. We always take a long-term view.
For more information on the Oetker Collection, visit oetkercollection.com.